It's been just over a month since Cibo Trattoria and Uva Wine and Cocktail Bar announced the appointment of new executive chef Jesse Zuber, and since then, the former Top Chef Canada competitor has wasted no time making his mark on the twin Vancouver dining destinations.
Today, Uva announced a series of expanded daytime offerings at the new Uva Caffè Bar, while Cibo revealed the launch of its revamped weekend brunch program.
At Cibo, chef Zuber has created a menu packed with brunch classics--all priced at $15 per dish--which include a ciabatta French toast with sour cream chantilly, fruit compote, citrus curd, and Amaro Nonino; Tuscan sausage with poached eggs, creamed kale, and cannellini bean; and crispy fried soft shell crab cake with poached egg, lemon aioli, spiced potato, and arugula.
The team at Cibo has also assembled a selection of brunch cocktails that range from create-your-own, self-serve mimosas to herb-infused gin Caesars, to a brunch affogato with soft strawberry and chocolate whip, double espresso, kahlua, and brandy.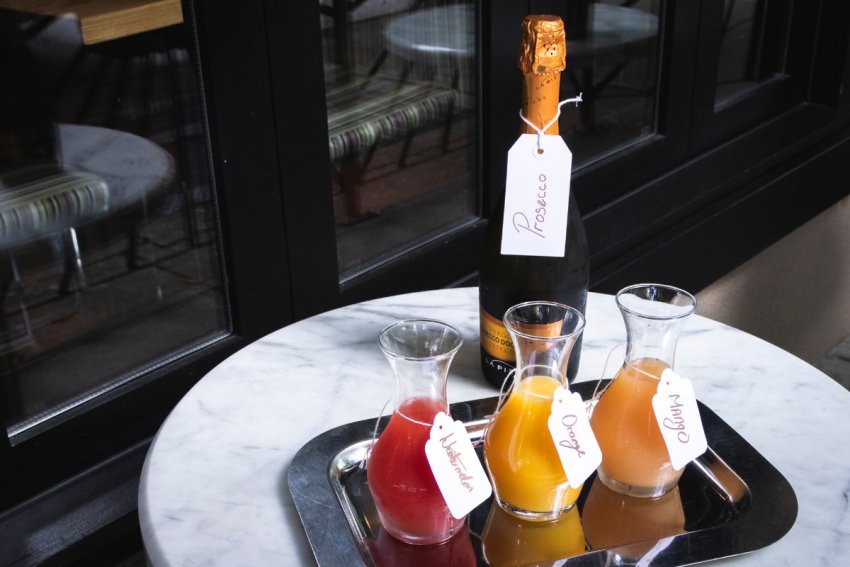 Meanwhile at Uva, the new Uva Caffè Bar will offer specialty hot and cold espresso-based beverages and fresh-pressed juices, along with a seasonally-inspired menu from chef Zuber, highlighted by a range of vegetarian, vegan, and gluten-free options.
Cibo Trattoria's weekend brunch feature runs from 10 a.m. to 2 p.m. on Saturday and Sunday. Reservations for Cibo can be made via OpenTable or by calling the restaurant. Uva will accept walk-ins only based on availability.