"Home cooking with a global twist."
It's the kind of tagline you would expect from the newest chef-driven restaurant but you probably wouldn't expect to find it at the science centre.
Calgary's TELUS Spark recently teamed up with popular Canadian chef Roger Mooking for its new, reimagined market concept, Social Eatery, bringing together the chef's adventurous, casual and globally inspired dishes with TELUS Spark's culture of curiosity and innovation.
The new eatery boasts a social dining experience and customizable menu options in an interactive space.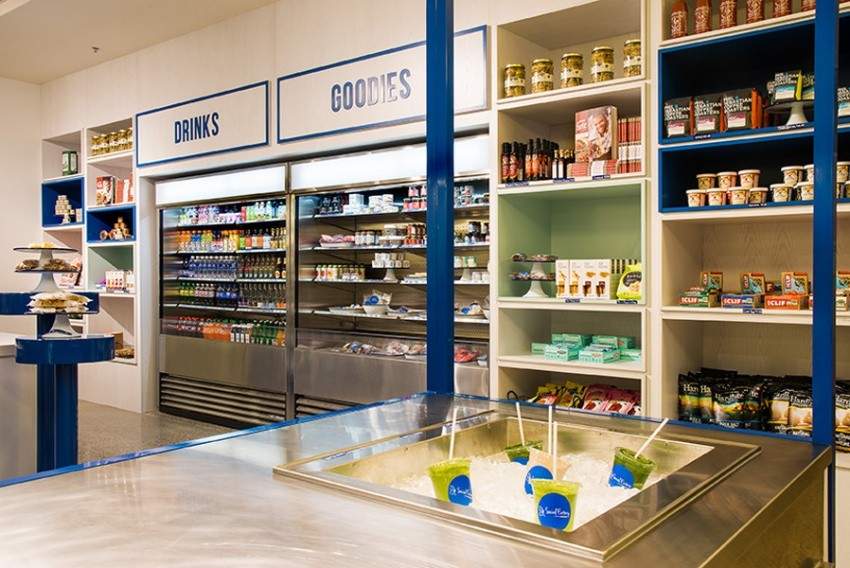 "I remember growing up in alberta and going to science centres and I have a lot of memories," says Mooking. "I want to make sure we can replicate that not only in the different areas within TELUS Spark, but when you come into the Social Eatery, that carries over."
To do that, the space includes a food market for customers, an umbrella mural wall that's perfect for social media, and long tables that encourage a social experience.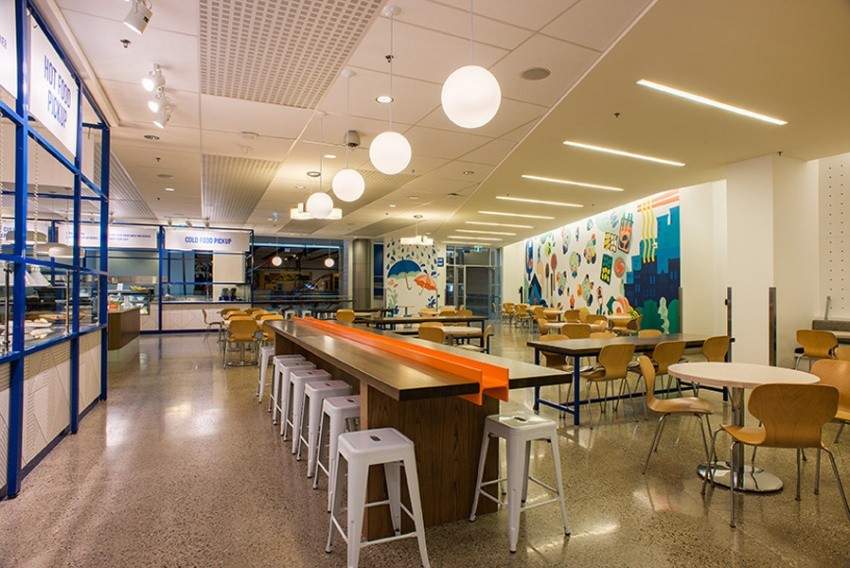 "The way the space is designed is to [let customers move through] to meander and shop for goodies, and see the chefs preparing the food," says Mooking. "You can see all the food there, laid out, so you know that it's fresh and made from scratch."
Don't worry, there's no inaccessible modernist techniques here; the collaboration between TELUS Spark and the Man Fire Food and Chopped Canada chef is all about taking the familiar and putting a global spin on them so that they are comforting to everyone.
We chatted with the television personality and cookbook author on the new project.
What is the connection between Telus Spark and your style of food?
I like to draw influences from all around the world and present it in a familiar package, and I think that's what TELUS Spark does in many ways. They take all these creative projects, they'll build trains but they'll build it out of cardboard boxes and recycled stuff, and kids take home stuff and they play with it while they're here—that sensibility of making the familiar accessible, fun, interactive and engaging and still educational and still letting kids push the boundaries a little bit.
You're known for global flavours. Are you going to incorporate some of those spices here?
Absolutely. The real challenge, like at my restaurant in Toronto Pearson Airport, is that we're feeding every single type of human, young kids from two to 92. Every possible dietary restrictions imaginable are coming through that door.
The trick was to create a menu that can service everybody. You can get a basic chicken sandwich, beautiful bun, coleslaw… But then you can visit the condiment bar, there's everything on there from tamarind sauce to my grandfather's chutney from Guangdong province in China. There's hot sauces, sriracha, different kinds of mayo, ketchup, there's smoked paprika dust... I think I found 35 different options at the condiment bar, so every time you come, you can have a different experience.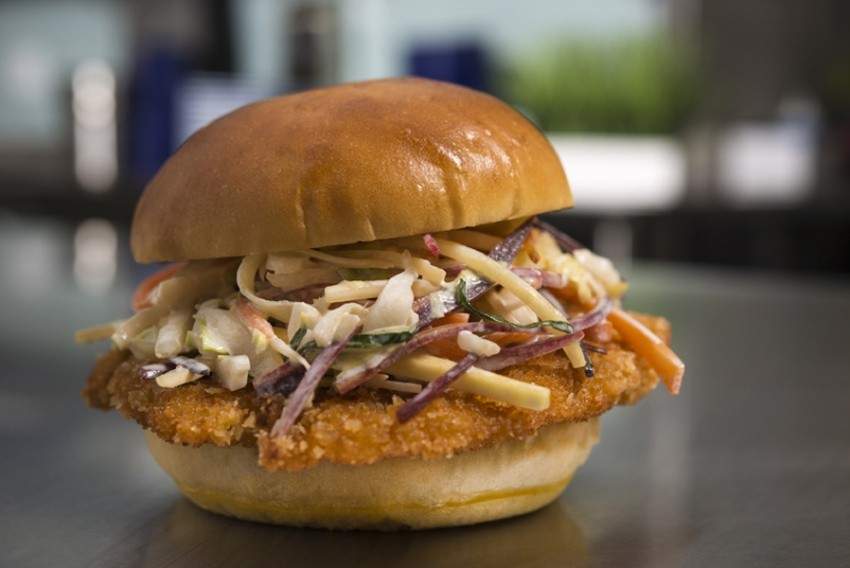 You can order a cheese bun, made in house daily, loaded with Canadian cheddar—it's crunchy and loaded with cheese, so I don't know any kid (who isn't lactose intolerant) who isn't going to devour that—and you can go to the condiment bar and add hot sauce. If you're more adventurous, you can have our grilled chicken that's been marinated in Thai ingredients and served in a paratha roti and herbs, and it's basically grilled chicken and bread in a slightly different package. Carrot salad, couscous, raisins...there's so much variety on the menu.
What is your approach to using local ingredients and global flavours?
We want to be authentic. If I'm using fish sauce in a recipe, I'm using quality Vietnamese or Thai fish sauce, but if that fish sauce is going on chicken, we'll get really good local chicken, so we're always bridging that gap between local suppliers with international ingredients for authenticity. We use Spolumbo sausage for our sausage on a bun, we use local peppers and onions. So, there's a lot of local suppliers mashing up with authentic international flavours.