Updated May 1, 2019.
The Icons & Innovators Breakfast with chef David Hawksworth that took place April 25 was billed as a chance to learn about how the successful and experienced industry powerhouse has been reinventing Canadian cuisine by incorporating the classics and melding them with the new.
In a Q&A setting, chef Hawksworth was asked if he thought it was still hard for women to break into today's restaurant industry. The chef stated that he believed the industry wasn't necessarily hard to break into, per se, but that the hours required are long and trying, and that women are smarter for staying out of it.
Chef Felicia De Rose was in attendance and managed to record an audio snippet of chef Hawksworth's response. De Rose's Instagram post of the recording has been met leagues of replies and reposts--an overwhelming majority against Hawksworth's perceived perspective of the industry--and many are using the ongoing conversation as a chance to change the status quo.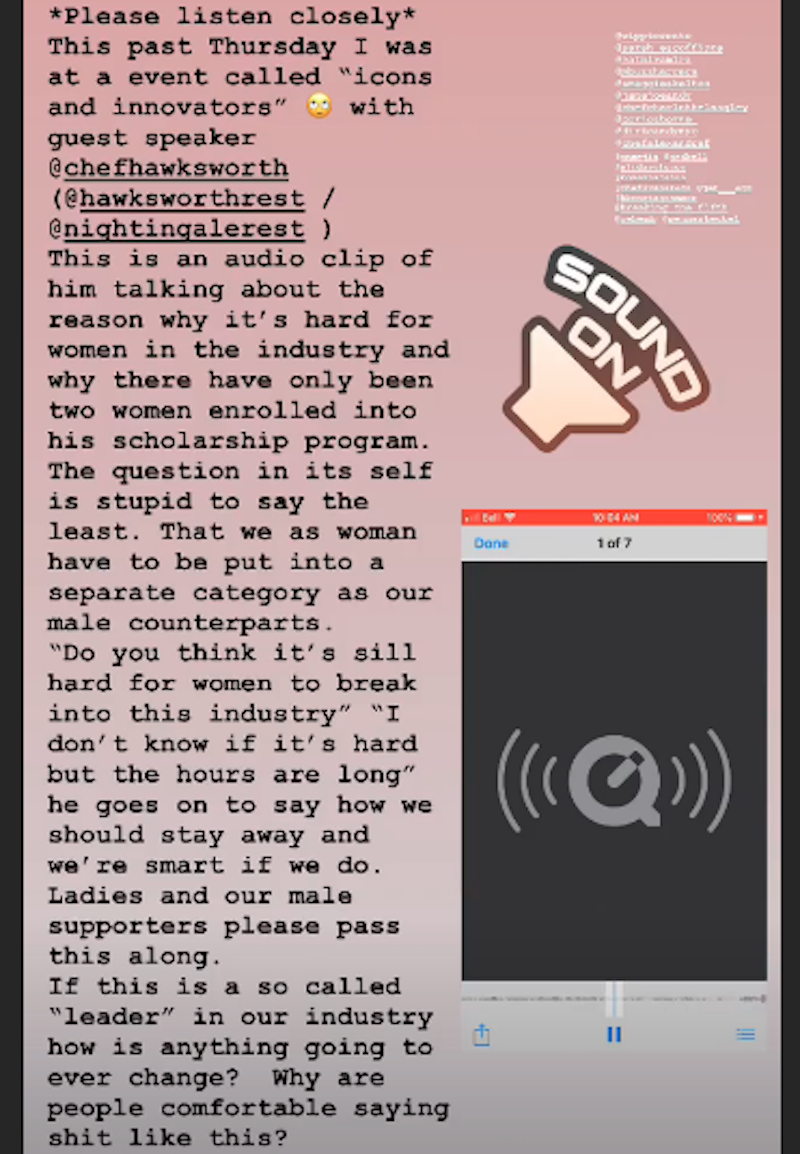 Chef Felicia points out that only two women have ever been enrolled in his scholarship program, despite its almost seven years of success and acclaim. Some have chimed in with claims that chef Hawksworth is a known misogynist who perpetuates a restaurant culture inundated with patriarchal practices. Others have come to chef Hawksworth's defence, stating that he is simply a poor public speaker and that while his response to the question was poorly thought out, it doesn't reflect his true opinion, nor does it merit such fervent protest.
"If you know how to cook, then you should cook. If you know how to lead, then you should lead a team to success," De Rose said in regard to the question of culinary gender barriers. "We are just as capable as anyone else. If anything, this stigma draws women away from the industry. The way we're looked at and spoken to is deterring more women to turn their backs on a very fulfilling career."
After request for comment, chef Hawksworth's public relations representative provided the following statements.
"David has responded to directly to Chef Felicia De Rose through Instagram and has apologized for causing offence, explaining that the off-the-cuff comments were an attempt at a self-deprecating joke, that he understands now how his words were not received in the way intended, it was very early in the morning and the question was unexpected!
To highlight just one of many women in leadership roles within our organization Hawksworth Group's Development Chef Stephanie Noel first worked for Chef Hawksworth more then 18 years ago as a young cook at West. You will see in this recent article his public praise for her. Stephanie cites David as a mentor and friend, someone who has been very influential in propelling her career.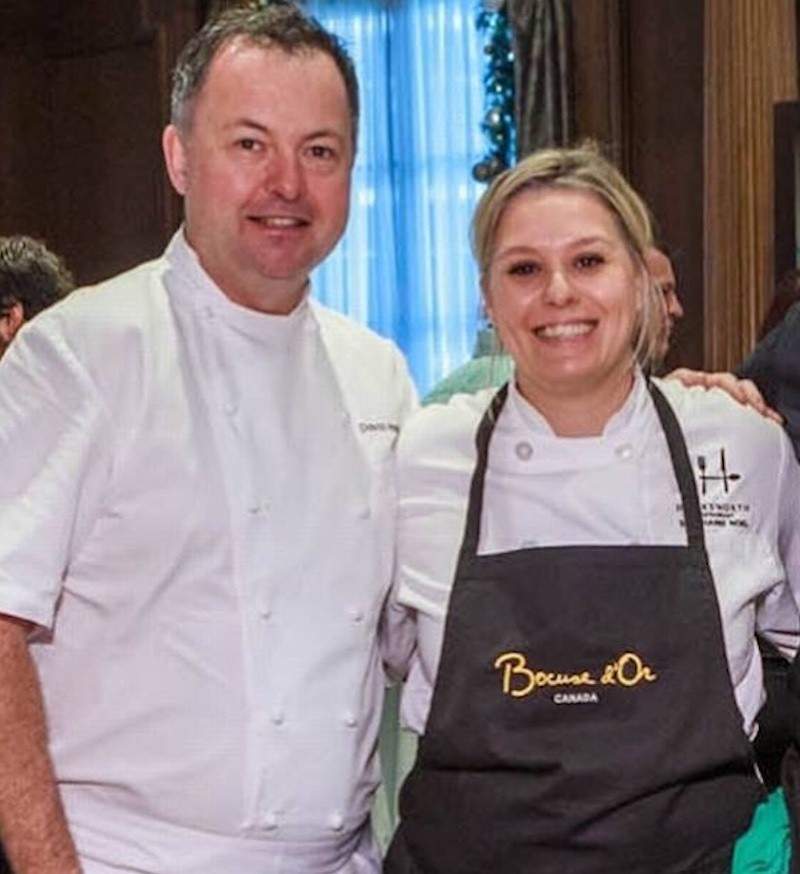 "Additionally, while we can't control the ratio of female to male applicants to our scholarship competition Chef Hawksworth has always provided a strong female presence on our judging panel highlighting role models such as Connie DeSousa, Lynn Crawford, Jackie Ellis, Sarah Musgrave, Mijune Pak and Anna Olsen who have generously lent their support."
In a more recent update, we have now found out that the country's premier culinary symposium, Terroir, which is set to take place in Toronto next week has removed chef Hawksworth as a speaker for their event.