It's probably unsurprising, but drinking is a big part of the Korean dining culture. On hot summer nights, people can be found at a pojanmacha (tented street stalls with a variety of street foods) or at their own shared courtyards sharing drinks. Whether it's soju, beer, cocktails, whisky or wine, there's always a drink for you to cool down with on the patio.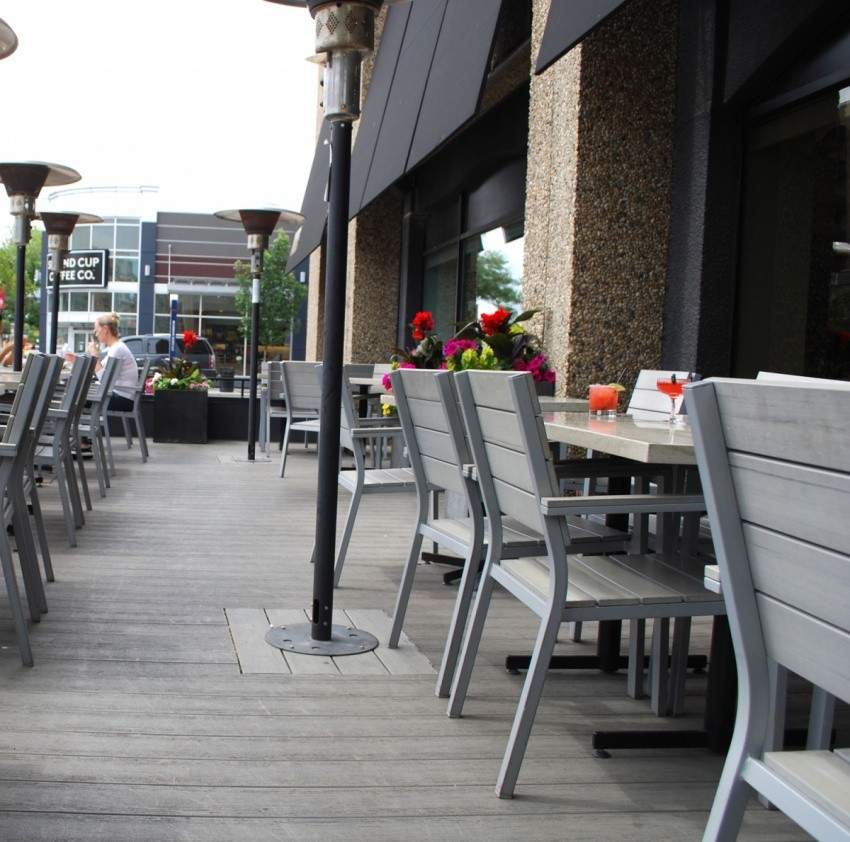 While it may be second nature to head to a pub patio for a pint on hot summer days, you might want to explore Korean food, drinks and drinking culture for a different experience under the sun the next time you're out.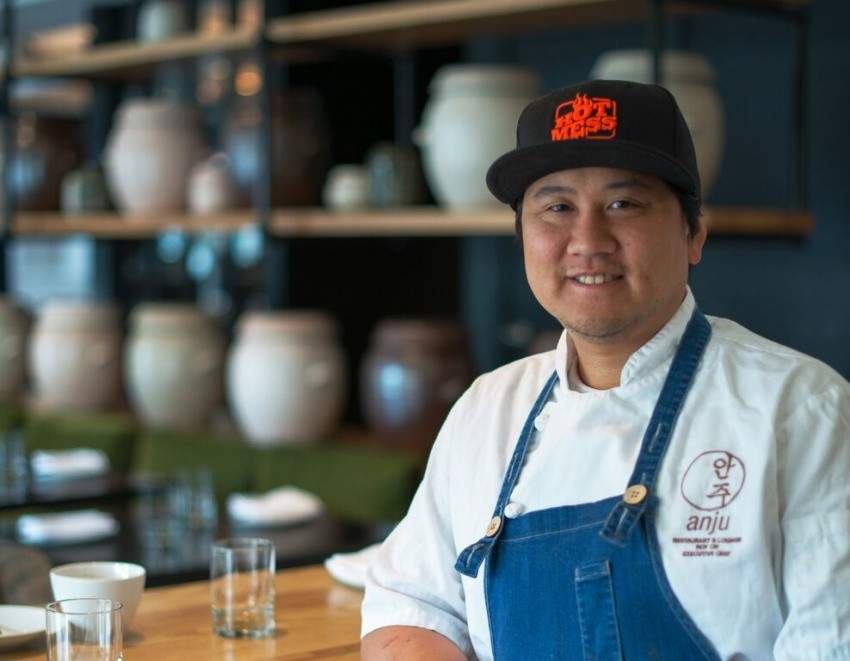 We chatted with Roy Oh of Anju restaurant in Calgary about his likes and tips on drinking on the patio, Korean-style.
The first rule of drinking is never let your friend's drink be empty. This rule goes for drinking indoors as well as a sign of respect for your drinking partner. When you work hard, having friends pour your drinks is not something to complain about.
Roy's top choice for wine on the patio: riesling (Canadian and German alike)! Also among his favourites are rosé and maybe a pitcher of sangria with ice to keep it cold.
Try pairing hot soups and stews with drinks. That's right: hot soups. It's how Koreans keep cool in the summer. Roy prefers kimchi stews with soju, so if you want to venture into something more unusual, away from popular dishes like sushi and oysters, give it a try.
Enjoy beer with a side of fruit. In Korea, it's very popular to have fruit with beer, so you can consider doing the same with your next pint.
Non-drinkers can explore all the different options available. Don't feel left out just because you don't want a tipple. From iced barley tea to kombucha, there are lots of flavourful thirst-quenching drinks to keep you hydrated. You can find both at Anju, plus virgin cocktails from the bar, just ask.
Soju can be enjoyed in many ways. A bit sweeter and milder than vodka, soju can be enjoyed neat or in mixed drinks. At Anju, you can order soju with juices--some of which are made in-house--on the side so you can control how sweet or strong the drink is.
Pair soju and whisky with nuts, dried seafood and pork belly. These are not your typical bar snacks, but they're perfect salty little bites that go well with the two spirits.
Order seasonal cocktails. Sample the flavours of summer with cocktails that feature refreshing herbs, citrus and what's in season, whether it's Korean melons or yuzu. Try Anju's Yuzuus, made with Milagro, Yellow Chartreuse, strawberry yuzu syrup, lime and yuzu salt rim.
Although winters in Calgary can be long and brutal, Calgarians have the advantage of being in one of the sunniest cities in Canada, so naturally, the most is made with time on the patio. Anju's patio is open until 1 a.m., which means you can linger well past the sun dips below the horizon. This summer, Anju is offering $5 pints on select beers, everyday until 5 p.m. on the patio.