Last week, the team at Brewery and The Beast launched the first episode in a weekly web series that pairs food and drink lovers of all kinds with the festival's alumni chefs and guest bartenders for a one-of-a-kind interactive experience.
Every Thursday evening, participants of the Brewery and The Beast Homeschool Series are provided with an exclusive peek into the world of western Canada's top culinary creators, while receiving step-by-step instructions on how to prepare a weekly featured cocktail and a unique culinary dish.
"Homeschool Series is for anyone who wants to learn how to cook wonderful food and make a tasty cocktail," says Scott Gurney, Brewery and The Beast event creator. "It's a special opportunity for people to get a look inside top-tier chefs' kitchens, and to cook like them in their own kitchen."
Each session costs $10 per participant and features a new chef and bartender duo. Registrants receive the featured food and drink recipe along with a list of ingredients and a Zoom link for the episode. Although Brewery and The Beast is known for being a meat-centric festival, the Homeschool Series promises to deliver something for everyone, from meat to seafood, to plant-based options.
The experience is fully interactive, allowing guests to ask the chefs and bartenders questions throughout. Viewers also receive a recording of the episode so they can watch it again on-demand later.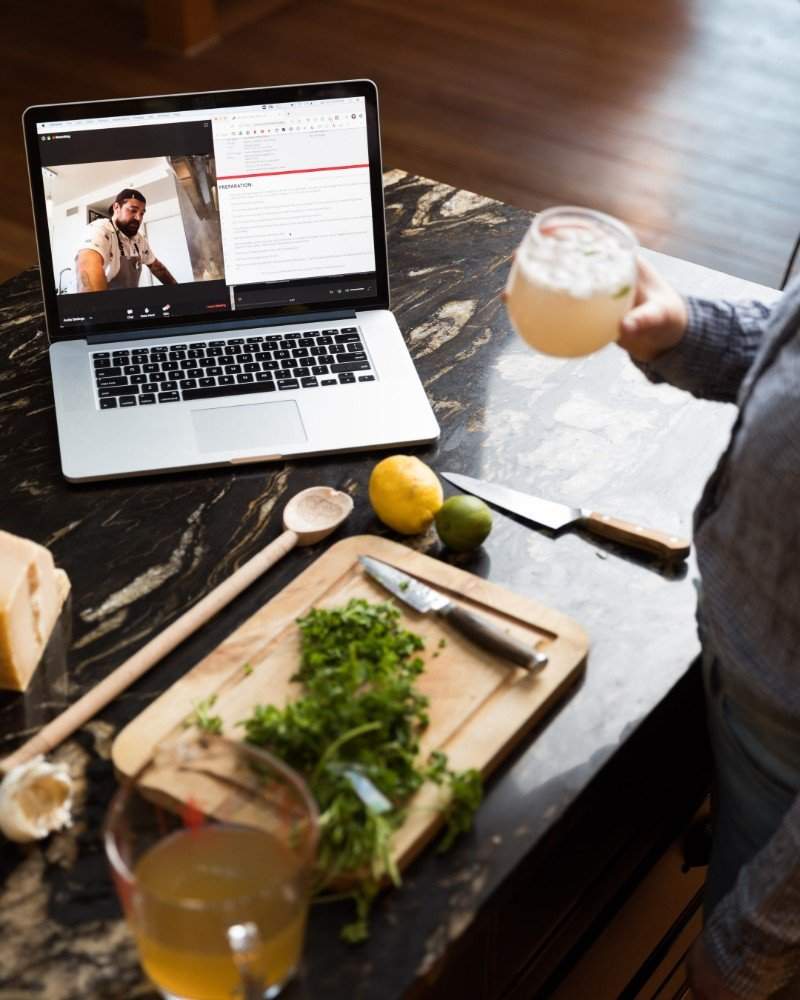 Last week's inaugural episode highlighted Vancouver's Alessandro Vianello of the Kitchen Table Group, along with Road Trip Cocktail's Jayce Kadyschuk.
"We've been thrilled with the feedback so far and continue to fine-tune Homeschool," adds Gurney. "For those at home, it's part entertainment and part education. They get to cook and make drinks with the pros in their own kitchens in real time, learning the tricks of the trade. Many have commented they feel an even higher level of appreciation for food now."
This week, the Homeschool Series will highlight chef Nick Nutting and bartender Ken Gifford of Tofino's Wolf in the Fog, followed by Calgary duo Roy Oh of Anju and Roy's Korean Kitchen and SAIT food and beverage service instructor Madeline MacDonald on May 7.
Proceeds from each episode will go to the participating chef, bartender, and a charity of the chef's choice. Interested participants can register online.