Following a pandemic-related pivot to an online format in 2020 and a scaled-back return to its two B.C. venues in 2021, Western Canada's popular food and beverage festival Brewery and The Beast announced this week that it will be returning to Calgary this summer. The perennially quick-to-sell-out event is known for pairing the best and brightest chefs, brewers, winemakers, and distillers from throughout each respective region with a lineup of local musicians to create an unforgettable outdoor culinary-focused experience.
In addition to offering guests a plethora of delicious bite size meat-centric dishes and local libations, festival-goers will have the opportunity to meet, patronize, and learn from their local producers and purveyors.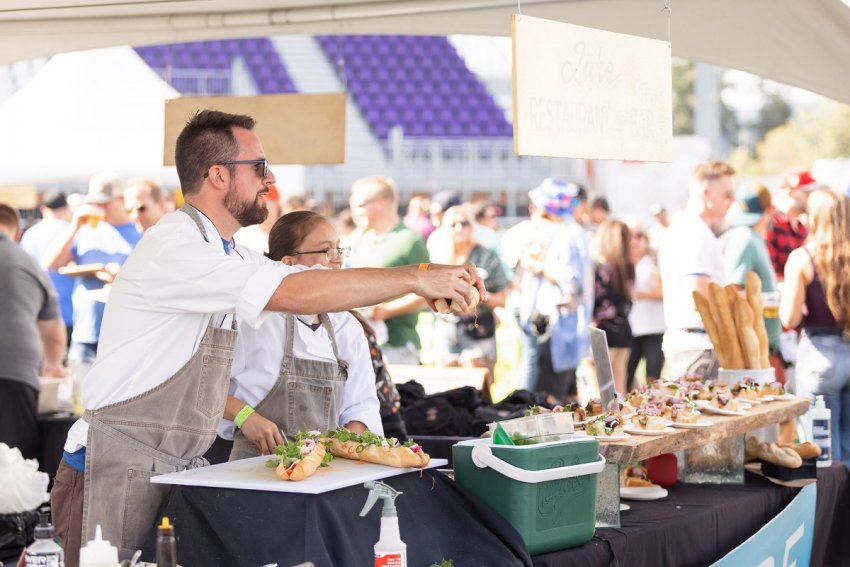 "It's been a daunting few years, and we've watched our friends in the Canadian culinary industry battle to survive," said Scott Gurney, Brewery and The Beast. "That's why we're so thrilled to be able to bring the festival back in full force! We've got a fantastic new location that we will be announcing soon, and a roster filled with festival veterans and exciting new additions."
Tickets to Brewery and The Beast festivals in Vancouver (August 7), Calgary (August 21), and Victoria (September 25) will go on sale on April 21 at 10 a.m. local time, with partial proceeds going toward Chefs' Table Society of BC, the Southern Alberta Institute of Technology, and other local programs that support food sustainability.
More information regarding festival venues and vendors is expected to be released in the near future.