After doing what most culinary events did in 2020 by shifting its annual festival online, Brewery and The Beast recently announced that it will return to an in-person format in Victoria and Vancouver this fall.
The size of each festival will be somewhat scaled back to ensure all health and safety protocols can be met, but attendees of the two events will have near-unlimited access to a variety of meat-centric creations from a number of the province's most popular purveyors.
"At its core, Brewery and The Beast is an interactive experience our guests can feel good about while having a great time and we're thrilled to be bringing it back for its ninth year in Victoria and eighth year in Vancouver," says Scott Gurney, Director of the 17 Black Events team that organizes the Brewery and The Beast events. "We've got a great roster of newcomers and fan favourites lined up and are working hard to make sure this year's return is an extra special one that continues to highlight the amazing food, drink, farms and purveyors we have access to here in B.C."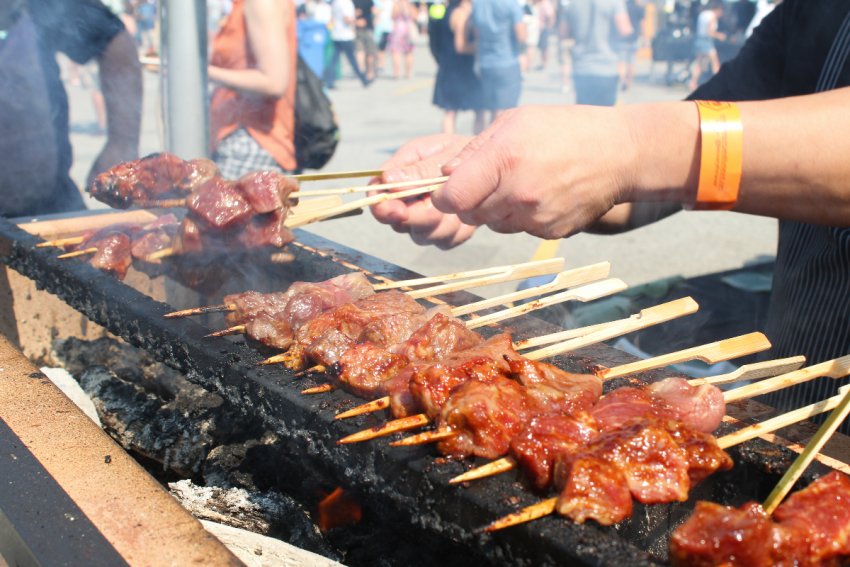 So far, more than 40 restaurants, chefs, and producers have signed on for each event. Victoria's list of vendors include fan favourites like Aura Waterfront, Two Rivers Specialty Meats, and Wolf in the Fog, while the Vancouver event will feature vendors such as Juke Fried Chicken, Pidgin, and Straight and Marrow. In addition to a wide range of local beer, wine, cider, and spirit options, Brewery and The Beast have also added several new beverage partners, including Muddlers Craft Cocktails, Tito's Vodka, Sparkmouth Non-Alcoholic Beverages, and more.
The Victoria event will be held at Starlight Stadium on September 12, while the Vancouver event will take place at Concord Pacific Lot on September 26. Tickets for both events will be available to purchase online beginning July 7 and July 14, respectively, with partial proceeds being donated to the Chefs' Table Society of B.C.
A 2021 date for Calgary has yet to be determined, but Brewery and The Beast will likely provide updates via Instagram as more information becomes available.