Happy Chinese New Year! If preparing for the year of the monkey has you going bananas in the kitchen, you can relax and restore your zen, knowing that there are lots of partially prepared foods that you can buy and finish at home to look like you put everything together yourself. T&T Supermarket has multiple locations across Canada and is your easiest source, but you'll find more alternatives by going to specialty shops.
(Photo by Eka Raditya Rooshartanto on Flickr.)
Dumplings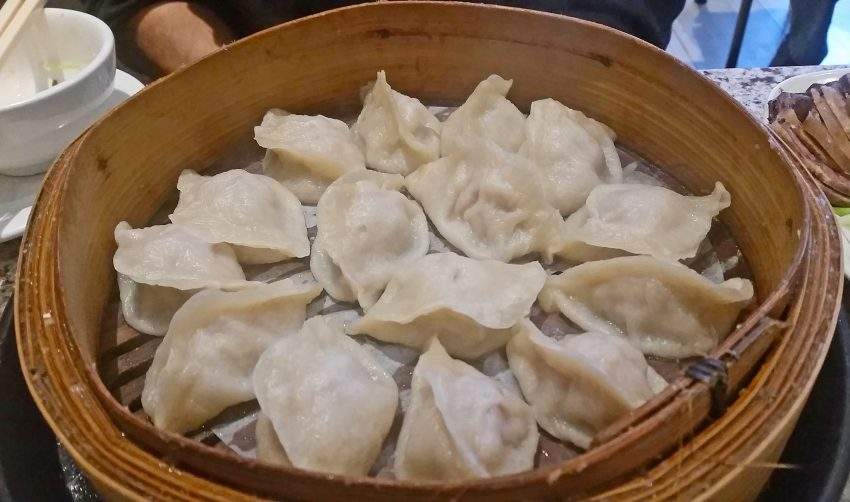 Don't tell anyone, but many Chinese people don't make their own dumplings. My parents don't and few of my friends' parents do. It can be very time consuming if you're not an expert at it. The easiest thing to do would be to head to the grocery store and pick up a bag of packaged frozen dumplings, but for authenticity's sake, look for dim sum or dumpling wholesalers in your city that sell them in bulk. They are usually made more naturally than the packaged stuff, they look and taste homemade, they come in big bags of 50 dumplings or so and are much cheaper than the smaller bags from the grocery store. To cook the dumplings, simply boil them from frozen for about 10 minutes.
Turnip cake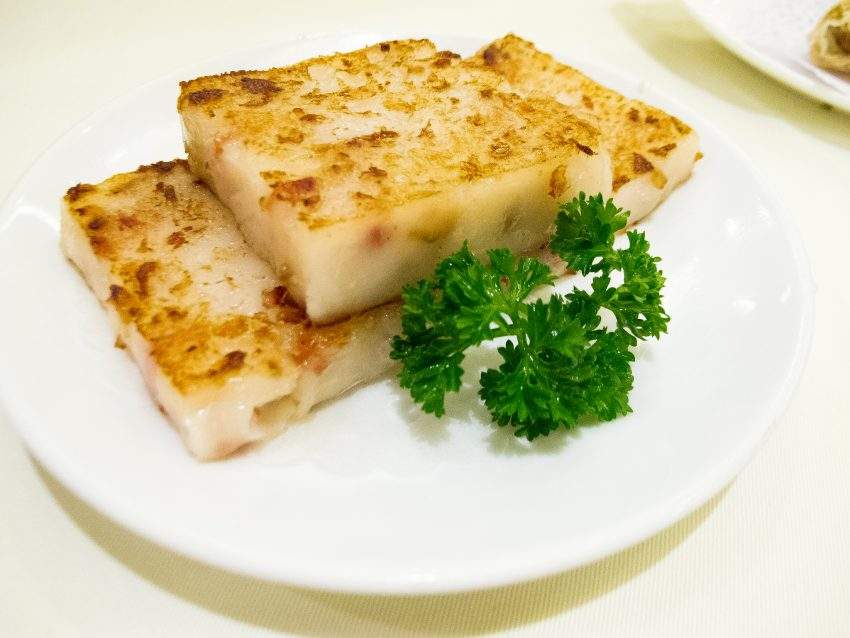 This isn't any more of a cake than a crab cake is a cake. Turnip cake, a steamed pudding of rice and wheat flours, water, grated turnips (more specifically, daikon radish) and preserved meats, is another dish that is more often bought than made from scratch, but is cut and pan-fried at home just before serving. There are many Chinese restaurants that sell their own come Chinese New Year, so you can ask some of the bigger and more well-known restaurants in your city if theirs are available for purchase, instead of buying the lower-grade grocery store kind, which often has less preserved meats and is made with more starch than turnips.
(Photo by See-ming Lee in Flickr)
Chicken
Although having a whole chicken or duck is important in Chinese customs and traditions (as a symbol of wholeness), few people steam or roast whole birds at home. Head to one of those Chinese barbecue joints that are in every Chinatown. You know, the places with ducks, chickens and roasted pigs hanging by the window? They'll have good whole prepared chickens that you can buy. If you have a cleaver at home, ask them to leave the chicken whole, and cut it just before serving.
Abalone
A delicacy in Chinese cuisine, abalone (a thick and meaty shellfish) can be really expensive if you buy the big top-quality dried variety. Thankfully, whole, cleaned abalone now conveniently comes in cans that you can reheat in. To assemble, create a sauce with oyster sauce, soy sauce, cooking wine, and chicken stock. Prepare the abalone as per the instructions on the can, and lay them on a bed of blanched and drained lettuce, and drizzle sauce over top.
Buddha's Delight
Jai, or vegetarian dishes, is popular on Chinese New Year, as well as on Buddhist holidays. Make a traditional, but super easy stir-fry with snow peas, canned baby corn, canned straw mushrooms, baby carrots, canned sliced bamboo shoots, soaked shiitake mushrooms and fried or sliced firm tofu--all of which requires minimal preparation. To assemble, drain all canned ingredients, heat a wok over high heat with some oil and sliced ginger (if you have it), and toss all the ingredients together with some vegetarian oyster sauce.