If you ask us, decreasing temperatures call for a correlative increase in one's comfort food consumption, so having a no-fail recipe in your culinary arsenal is a must.
In the latest installment in the Figure 1 award-winning city cooks series, Island Eats: Signature Chefs' Recipes from Vancouver Island and the Salish Sea, authors Joanne Sasvari and Dawn Postnikoff combine a collection of signature dishes from Vancouver Island chefs.
This delicious almond cinnamon bun recipe comes courtesy of Ladysmith's Old Town Bakery, where chef-owner Kate Cram's creative cinnamon bun creations are considered among the best you can find on Vancouver Island.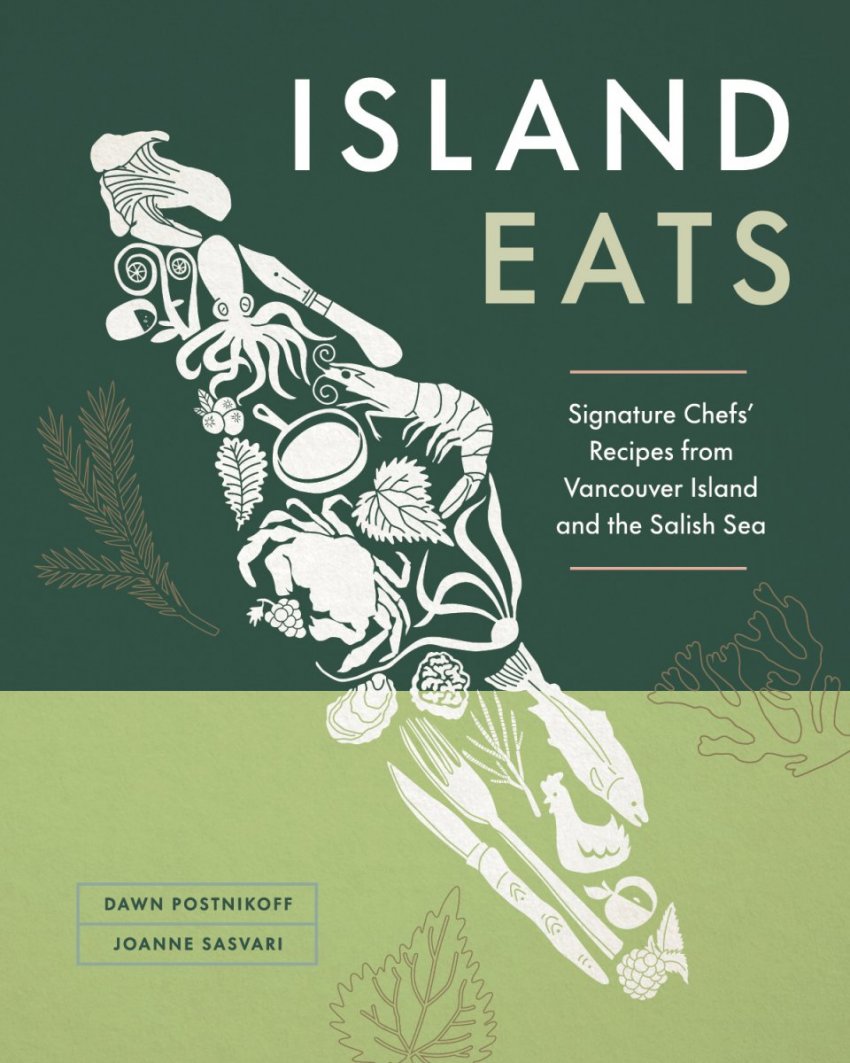 Dough
1 ⅓ cups milk
4 cups flower, plus extra for dusting
2 ½ tsp instant yeast
¼ cup sugar
¾ tsp salt
2 eggs beaten
¼ cup (½ stick) butter, melted
canola oil, for greasing
Warm milk in a small saucepan to a temperature of 110°F. This is warm enough to activate the yeast, but not hot enough to kill it or cause it to overproof.
Using a stand mixer fitted with a paddle attachment, combine flour, yeast, sugar and salt and mix until well combined.
In a separate bowl, combine eggs, warmed milk and butter and whisk together. Add wet mixture to the dry mixture. Using a dough hook, mix dough on low speed for 90 seconds, until just combined.
Increase speed to medium and mix for another 5 minutes. The dough will be sticky and may not completely clear the bottom of the bowl—this is to be expected.
Transfer dough to an oiled bowl, then cover with a dish towel. Set aside for 1 to 1½ hours, until dough has doubled in size.
Cinnamon-sugar filling
1 ¼ cups golden yellow brown sugar
1 ½ tsp ground cinnamon
In a small bowl, combine sugar and cinnamon and mix well. Set aside.
Cinnamon buns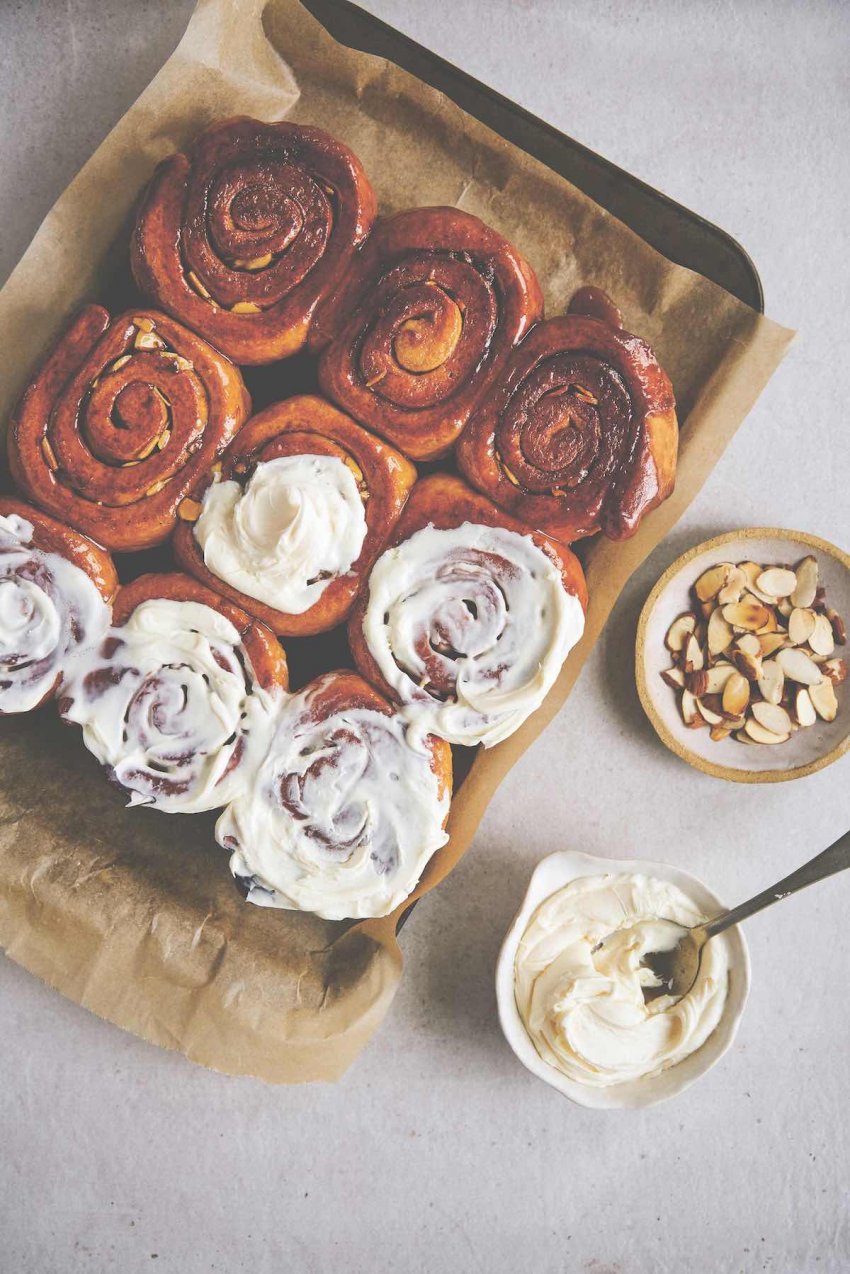 Non-stick cooking spray, for greasing (optional)
flour, for dusting
½ cup (1 stick) butter, room temperature
dough
cinnamon-sugar filling
½ cup sliced almonds
Prepare a 9-inch square pan with cooking spray or line it with parchment paper.
Place dough on a floured work surface. Roll dough into an 18×10-inch rectangle. Using a spatula, spread butter evenly across the surface of the dough. Sprinkle cinnamon-sugar on top. Scatter almonds evenly on top. Starting at one long side, roll up the dough into an 18-inch log.
Cut the log into 9 pieces, each 2 inches wide. Place cinnamon rolls face up into the prepared pan in 3×3 rows, evenly spaced. Cover with a dish towel and set aside for 30 minutes to rise.
Preheat oven to 350°F.
When the oven is ready, uncover the pan—the rolls will have risen and filled it—and place on the middle rack in the oven. Bake for 36 minutes in a convection oven (or 45 minutes in a regular one), until buns are lightly golden on top and the centre springs back when gently pressed. Set aside for 3 minutes to rest.
Carefully invert pan onto a baking sheet, being mindful that the sugar is very hot. Set aside for another 10 minutes to cool slightly.
Cream cheese frosting
½ cup cream cheese (half a 250g package)
3 tbsp butter, room temperature
¾ cup icing sugar
½ tsp vanilla extract
Using an electric mixer, combine all ingredients and mix until smooth and fluffy.
Ice buns and serve immediately.
Yield: