Following a rigorous review of over 150 submissions from across the country, we here at Eat North are very proud to announce the winners of our inaugural Rising Awards, a scholarship competition for emerging Canadian culinary writers.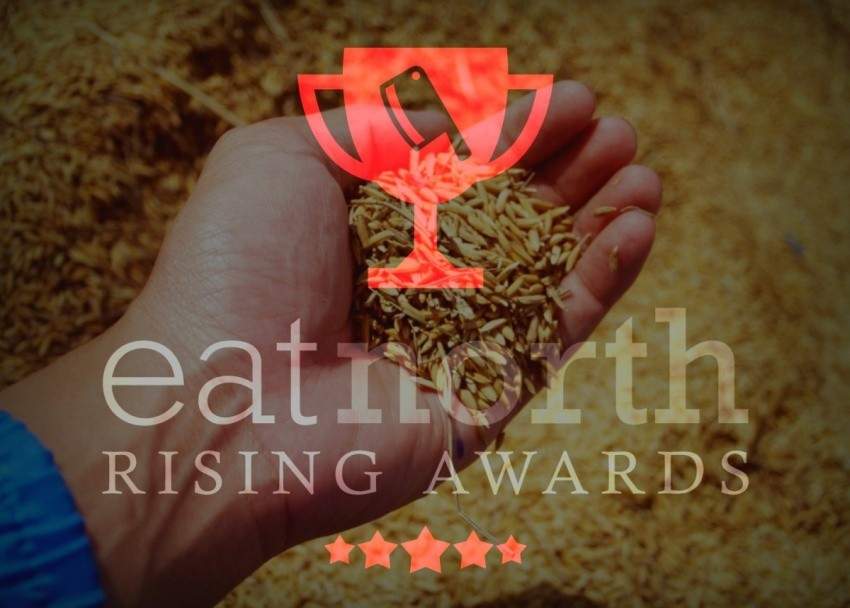 Open to Canadian students of all ages enrolled in grade 12 or full-time post-secondary studies in a writing-related field, the scholarships were awarded to six recipients in three separate categories:
Agricultural Production, presented by Farm & Food Care Saskatchewan
Winner: Danielle Edwards, Below Our Feet "Barcoding" Soil to Track Climate Change, Carleton University
Runner-up: Cass Lucke, One Hundred Years of Resilience Against Rapid Urbanization, Langara College.
Culinary Fictional Short Story, presented by JOEY Restaurants
Winner: Jayme D. Tucker, The Chocolate Lab, Southern Alberta Institute of Technology
Runner-up: Jessica Klein, Letters to Mom, University of Victoria.
Foodservice, presented by JOEY Restaurants
Winner: Liam Harrap, Shawarma Palace in Ottawa "Pops" a Button, Carleton University
Runner-up: Sarah Spisak, Mental Health and Addiction in the Culinary Industry, MacEwan University.
Submissions were reviewed by an expert panel of judges comprising restaurant industry professionals, agricultural experts and top Canadian editors and food writers, including Alexandra Gill, The Globe and Mail restaurant critic; Robert McCullough, publisher of Appetite by Random House; Heather Persson, editor-in-chief of Saskatoon StarPhoenix and Lucy Waverman, food editor of Food & Drink.
"It is vital to encourage young people to write about important issues especially at a time when journalism as a profession is being challenged," says Waverman, who, among the other judges, has played a significant role shaping the Canadian culinary scene. "The submissions I received displayed the high standards that young people should always strive for. After helping judge Eat North's Rising Awards, I am encouraged about the future of journalism."
Each winner will receive a scholarship package that includes a $1,000 cash prize ($500 for the runner-up), one-on-one mentorship session, culinary book collection from Appetite by Random House, JOEY Restaurants gift cards and more.
The winning submissions will be posted daily on EatNorth.com beginning Monday, June 25, as an exciting lead up to Canada Day on July 1 to help celebrate the diversity of the country, its ingredients and, of course, the culinary industry as a whole.
"It is great to see the agriculture writers of tomorrow, today," says Clinton Monchuk, executive director, Farm & Food Care Saskatchewan who sponsored the Agricultural Production category. "The excellent quality of new Canadian writers makes me excited knowing that food and farming will be well covered into the future."
Congratulations again to our six winners and a big thank you to Joey Restaurants and Farm & Food Care Saskatchewan for making our inaugural Rising Awards possible.