With the indulgent spirit of festive feasting now behind us, you might be on the lookout for lighter—and let's be honest, healthier—meal options to turn to in the new year.
In her latest cookbook, chef, author and Food Network Canada personality Devin Connell offers a whimsical assortment of easy-to-make meals that showcase bold flavours and bright colours.
By combining all of the traits listed above, this vibrant sheet-pan salmon with chickpeas and basil-olive salsa perfectly epitomizes what the Conveniently Delicious cookbook is all about.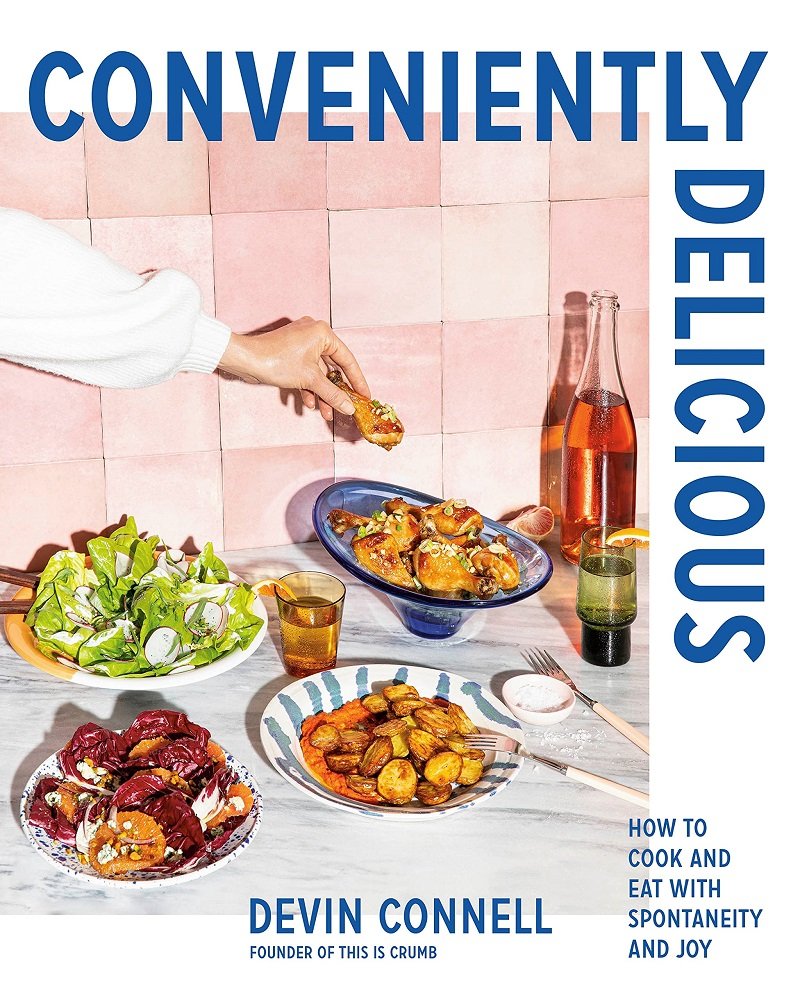 "It's one of my weekly go-tos that I make time and time again. The salsa is the secret that makes this dish special. If your children have sophisticated palates, they might really enjoy it. If not (like mine), just serve it on the side," Connell explains in the recipe introduction. "It also goes well with grilled steak or chicken, so keep this salsa on hand as a fresh, easy topper for a protein any night of the week."
Sheet-pan salmon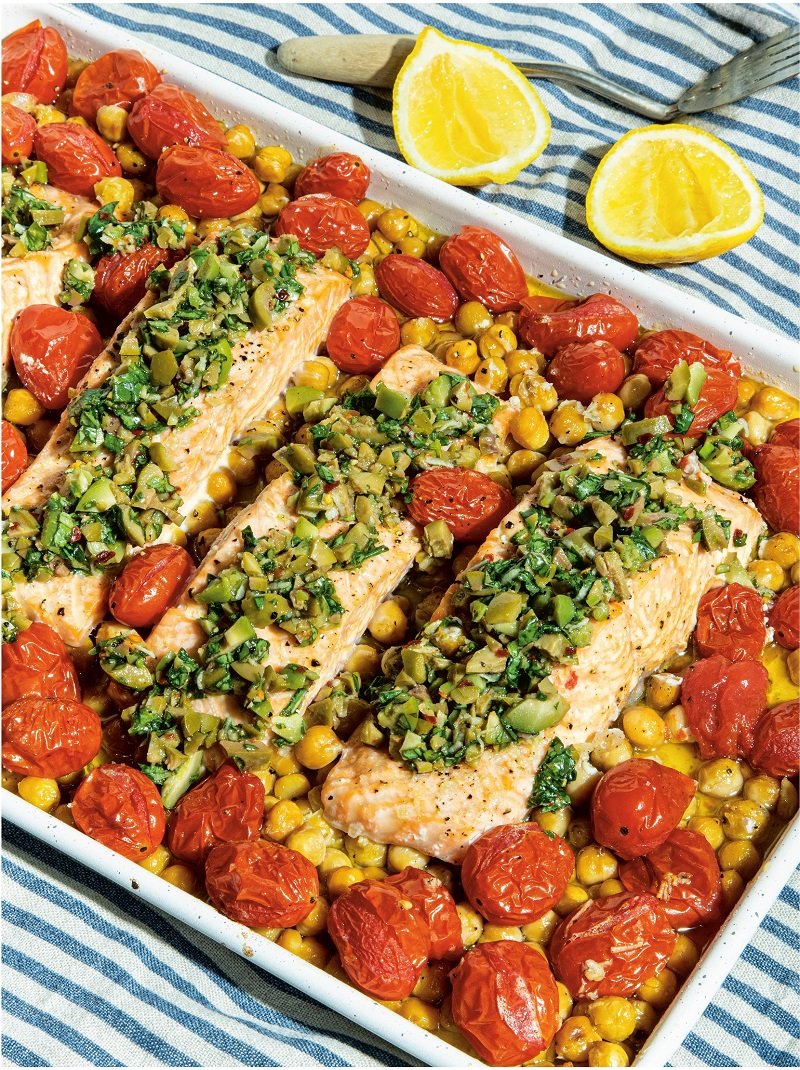 ¼ cup + 2 tbsp olive oil, divided
1 tbsp grated garlic
19 oz can chickpeas, drained and rinsed
2 cups grape tomatoes
1 tsp kosher salt, divided
black pepper, to taste
Four 6-8 oz Salmon filets
Preheat the oven to 375°F and line a large baking sheet with parchment paper.
On the baking sheet, toss together ¼ cup olive oil, garlic, chickpeas, tomatoes, ½ teaspoon salt and some pepper. Place the salmon filets on top, drizzle with the remaining 2 tablespoons of olive oil and sprinkle with the remaining ½ teaspoon salt and more pepper. Bake for 14–16 minutes depending on how pink you like your salmon.
Basil-olive salsa
1 cup basil leaves, tightly packed
1 cup pitted green olives
1 tsp chili flakes
1 tsp grated garlic
juice of 1 lemon
1 tbsp red wine vinegar
¼ tsp kosher salt
black pepper, to taste
¼ cup olive oil
lemon wedges, for serving
On a large cutting board, roughly chop the basil and olives together until they reach a salsa-like texture. Place in a mixing bowl and add the chili flakes, garlic, lemon juice, vinegar, salt, pepper and olive oil. Mix well to combine.
Remove the fish from the oven and top generously with the salsa. Serve straight from the baking sheet or transfer to a platter, with some lemon wedges for serving.
Author's tip: To start, assemble the fish up to the point of baking. Cover with plastic wrap and refrigerate. But make the salsa just before serving as the basil can turn colour over time.
Yield:

Prep Time:

Cook Time: