When long winter evenings begin to take their toll, having something tasty on hand can make all the difference. Spice up your night with these flavourful and easy-to-make Japanese fried chicken bits from chef and TV personality, Bob Blumer.
This easy and delicious recipe is from Blumer's new cookbook, Flavorbomb. The cookbook breaks down crowd-pleasing comfort foods that you might have tasted before but felt too intimidated to make. The karaage chicken recipe is inspired by Blumer's dining experience in a traditional Japanese izakaya (pub) known for macaque monkeys bringing beer to guests.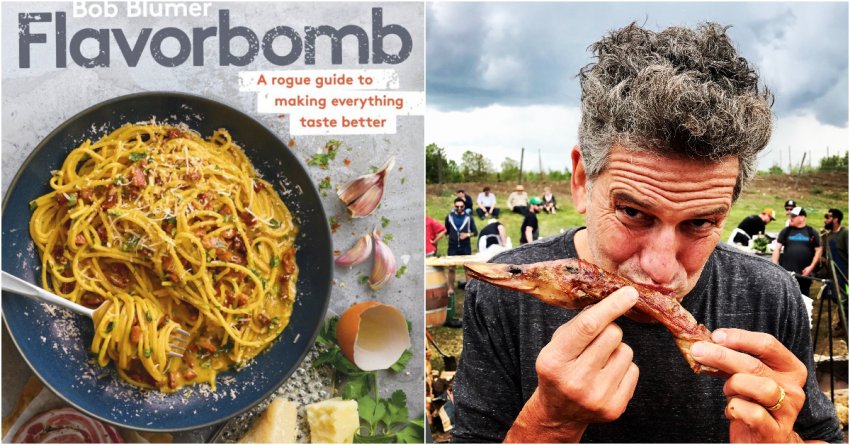 "Karaage is an izakaya staple—and for good reason. As chefs in all parts of the world know, the chicken thigh is the moistest, richest part of the bird. Add the sweet, sake-based marinade, the crunch of the thin, crispy coating, and the nasal-passage-clearing wasabi dip, and you have a Flavorbomb that almost literally explodes in your mouth," explains Blumer.
Japanese fried chicken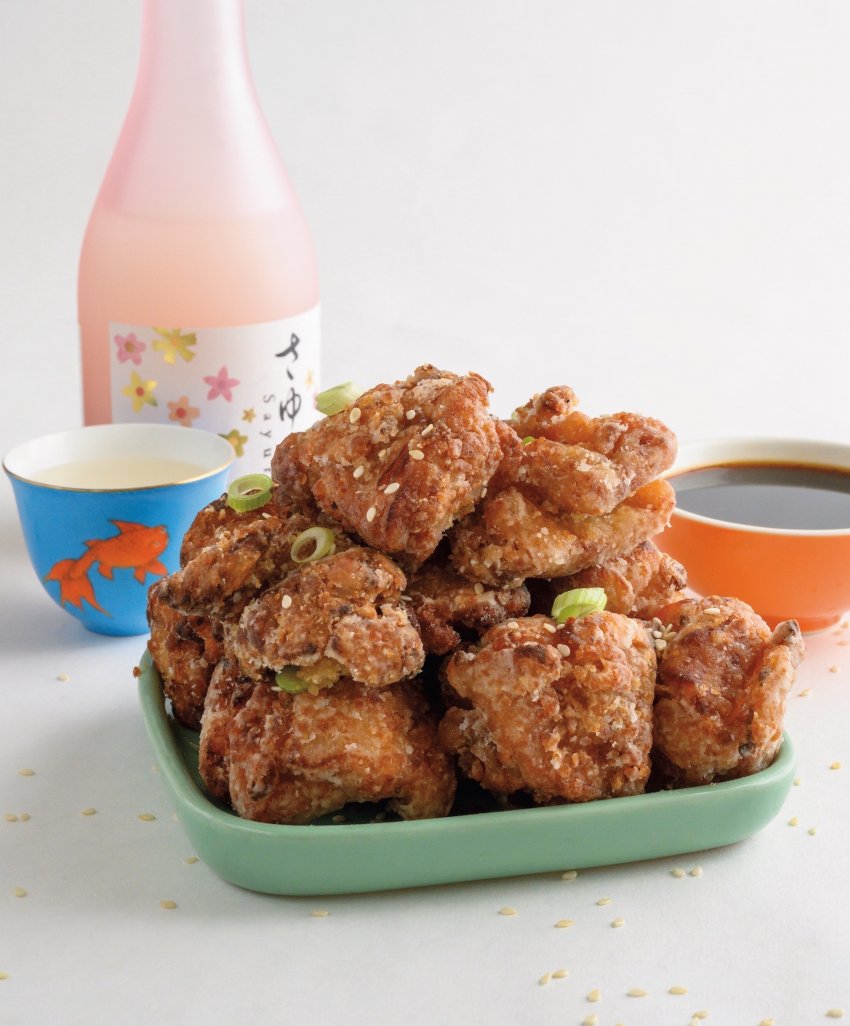 4 boneless chicken thighs (ideally skin on)
2/3 cup soy sauce, divided
1/3 mirin (a sweet Japanese cooking wine) + 1 Tbsp for dipping sauce
1/3 cup sake
3 tbsp ginger, freshly grated, ideally on a microplane, divided
1/4 tsp wasabi paste
Peanut or vegetable oil for frying
1 cup potato starch (available in Asian stores and health food stores), or cornstarch
Sesame seeds, for garnish (optional)
Green onion, sliced, for garnish (optional)
Cut the chicken (skin, fat, and all) into ¾-inch cubes. To a medium bowl or resealable plastic bag, add 1/3 cup each of soy sauce, mirin, and sake, and 2 tablespoons ginger. Add the chicken, toss with the marinade, and refrigerate for a minimum of 1 hour (ideally 3 to 24 hours).
Dipping sauce
In a small bowl, mix the remaining soy sauce and mirin, the wasabi, and the remaining ginger. Reserve for dipping. Preheat a deep fryer, or fill a tall, heavy, medium pot one-third full of oil. Heat the oil to 350°F. While the oil is heating, drain off the chicken marinade. To a medium bowl, add the potato starch. Add the chicken a few pieces at a time and toss
until each piece is well covered. Shake off the excess starch. Transfer the pieces to a drying rack or a plate and let rest for 10 minutes. Divide the chicken into 2 batches and fry the first batch for 3 minutes, or until golden brown and crispy on the outside, and cooked throughout. Remove the chicken with a slotted spoon and drain on paper towels. Repeat with the second batch. Sprinkle with sesame seeds and green onion slices, and serve with the dipping sauce.
Yield:

Serves 4-6 as an appetizer, or 2 as a meal

Prep Time:

Cook Time: