While there may be many ways to warm oneself this winter season, few things hit the spot the way a gooey, chocolate lava cake does. This molten Nutella rendition from Bob Blumer's new Flavorbomb cookbook combines the coziness and comfort of the classic recipe, while also allowing plenty of room for interpretation and improvisation for whatever setting presents itself. Whether it's for a romantic date night or a dinner party with your friends, this chocolate cake with Nutella filling will be a real conversation starter.
"Sometimes I make smaller versions in mini muffin tins, and other times I mix up the sauces I serve it on. When the mood strikes, I serve it with ice cream. In any configuration, this warm, chocolatey crowd-pleaser with hazelnut overtones is a new classic," says Blumer.
Molten nutella chocolate cake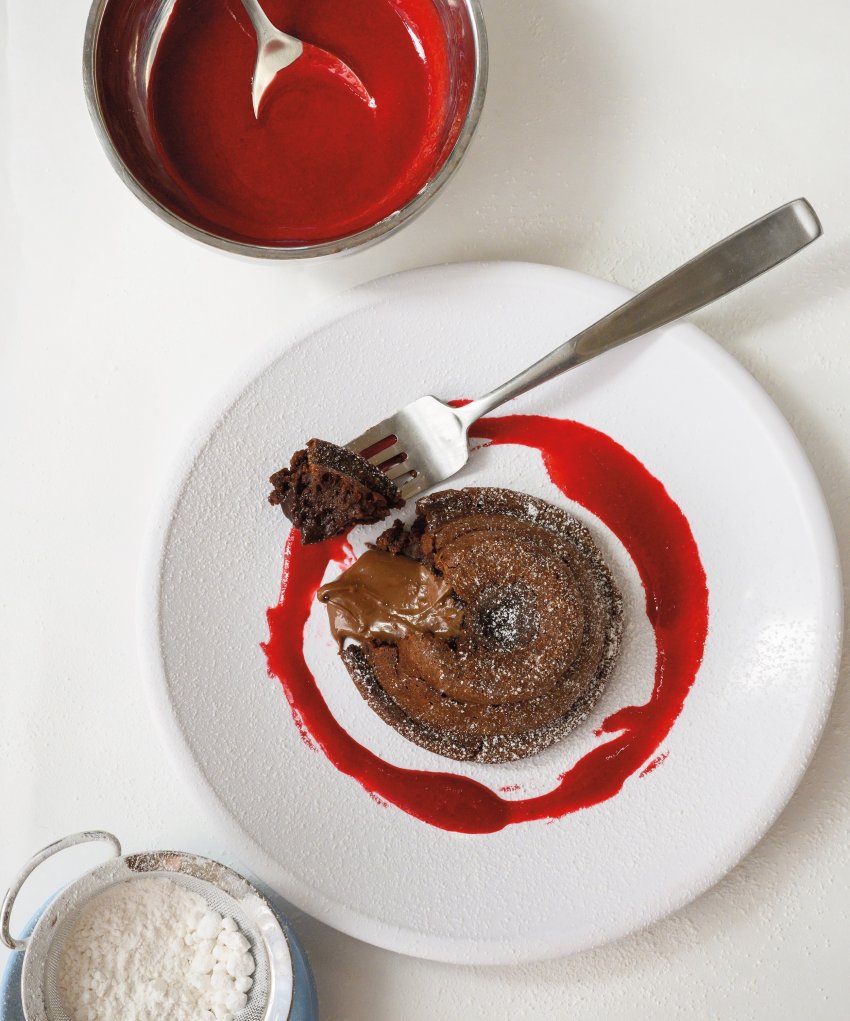 5 tbsp Nutella
4 tbsp unsalted butter, + extra for greasing ramekins
2 tbsp flour, + extra for dusting ramekins
4 ounces best available semi-sweet chocolate, (55% cacao, or a close percentage)
2 large eggs
1/4 cup granulated white sugar
Pinch of salt
Powdered sugar (optional)
Spoon the Nutella onto a sheet of waxed paper or parchment paper and roll into a log form, about ¾-inch in diameter. Freeze for 30 minutes. Preheat the oven to 400°F.
Butter 4 individual 4-ounce ramekins or small coffee cups. Dust each ramekin with flour and tap out the excess. Set the ramekins on a sheet pan.
In a small pot over the lowest heat, melt the chocolate and the butter. Stir until smooth.
In a medium bowl, whisk the eggs. Add the sugar and whisk until the mixture is light in colour. Add the flour and salt. Whisk until smooth.
Pour the melted chocolate mixture in a slow, thin stream into the egg mixture, beating the entire time to prevent the eggs from cooking. Let the batter cool.
Unwrap the Nutella and slice into ¾-inch pieces. Fill each ramekin three-quarters full of batter. Gently press a Nutella round into the center of each ramekin, allowing the batter to flow over it.
Bake for 12 minutes, or until the edges are firm. Cooking time will be affected by the size of the ramekin, so check the edges. If they are a tad bit under, or overcooked, they will likely still be delicious.
Let the cakes cool for 2 minutes. Serve immediately in their ramekins (the safe route), or remove and serve on plates. Finish with powdered sugar.
Advance work
Batter can be made earlier in the day and baked just before serving.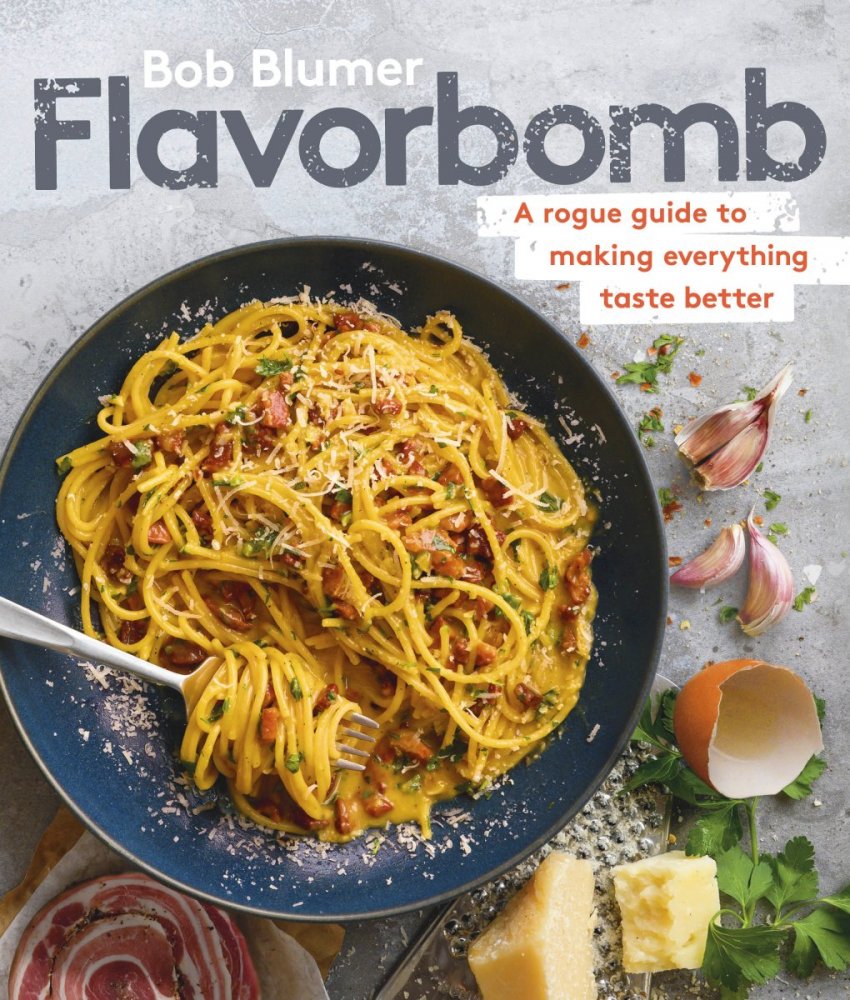 Serving options (per serving)
• 1 scoop ice cream
• 1 tablespoon raspberry coulis or jam (as pictured)
• 1 tablespoon fig jam
• 2 tablespoons canned or jarred sour cherries
• 1 fresh passionfruit, pulp and seeds
Yield:

Prep Time:

Cook Time: