This cocktail is just a hunk, a hunk of burning love! Calcutta Cricket Club's bartender, Eric Auclair, wanted to create a cocktail that showed the LGBTQ+ community's journey to winning their rights. He created this harmonious drink using soft and rough ingredients such as cinnamon, rose water, mango and rum and turmeric.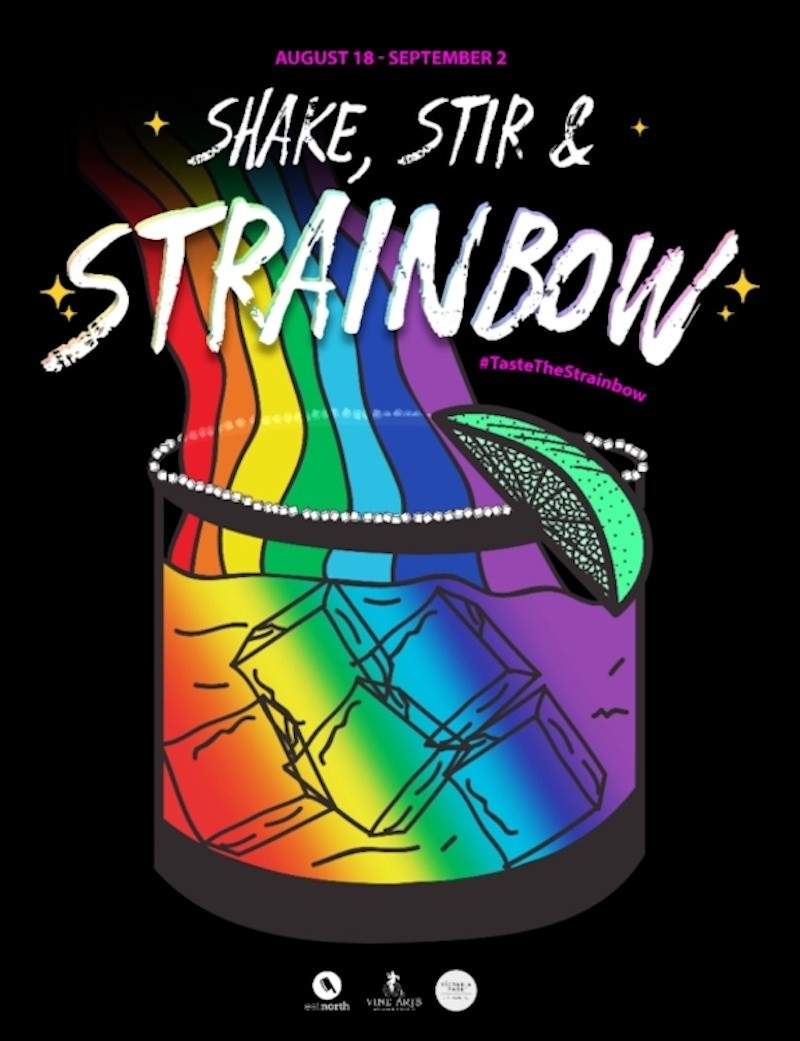 Try this fiery cocktail from August 18th until September 2nd as part of Shake, Stir and Strainbow is a fun-filled LGBTQ2+ fundraising initiative in support of Skipping Stone Foundation. The fundraiser cocktail campaign involves 30 restaurants and bars across Calgary presented by Vine Arts, Victoria Park Business Association and Eat North.
1 1/2 oz. secret barrel cinnamon rum
1/2 oz. ginger liquor
1/2 oz. local honey syrup
1/4 oz. turmeric vinegar
3/4 oz. fresh lime juice
1 oz. mango chilli puree
2 dashes strawberry mah kwan bitters
1 dash hellfire bitters
2 dashes rose water
4 to 6 oz. soda, to top
cinnamon stick, garnish, light on fire
Combine all ingredients, except garnish, into a cocktail shaker filled with ice. Shake and strain over ice in a wine glass.
Garnish with a lemon wedge and cinnamon stick. Light cinnamon sticks on fire to give burning love effect.
Yield:

Prep Time: