Love cooking but hate cleaning up? We are right there with you!
Try this recipe for roasted cauliflower tacos with cilantro crema from Sheet Pan Everything, Ricardo Larrivée's new cookbook for fuss-free, one-pan recipes the whole family will enjoy. The idea of one-pan cooking has become more and more popular in the past few years and this book really does highlight how the method is both easy and versatile.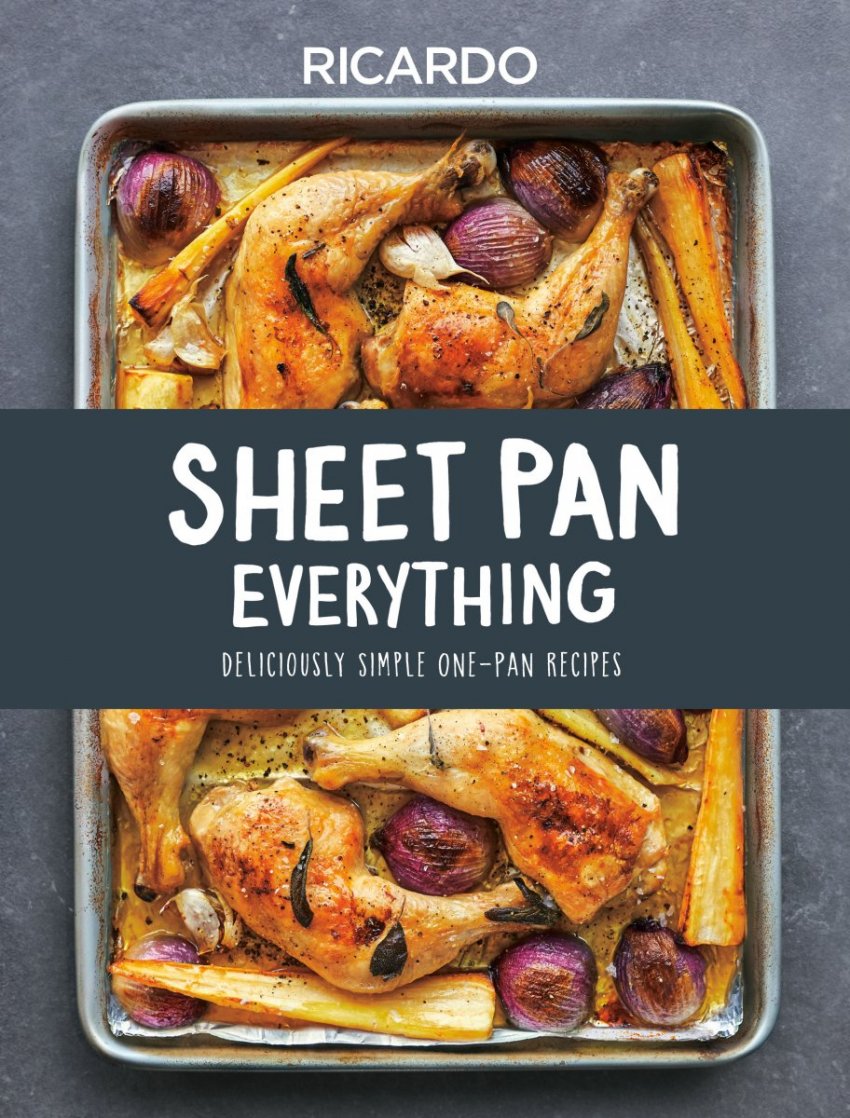 These cauliflower tacos are not overly traditional, but who doesn't love a D-I-Y dinner platter moment?
Roasted cauliflower
1 large cauliflower (about 2.2 lbs), cut into very small florets
1 bunch radishes (about 7 oz), halved or quartered
1 red onion, cut into thin wedges
2 tbsp vegetable oil
1 tsp coriander seeds, crushed
1 tsp cumin seeds, crushed
1/2 tsp ground turmeric
1 can black beans (19 oz), rinsed and drained
With the rack in the middle position, preheat the oven to 425°F (220°C). Line a sheet pan with foil.
On the sheet pan, combine the vegetables with the oil and spices. Season generously with salt and pepper.
Bake for 18 minutes or until the vegetables are golden, stirring halfwaythrough. Add the black beans and bake for another 2 minutes to heat them through.
Cilantro crema
1 cup (250 ml) plain Greek yogurt
2 tbsp (30 ml) lime juice
1/2 cup (25 g) finely chopped cilantro
1 small garlic clove, finely chopped
Meanwhile, in a bowl, combine all of the ingredients. Season with salt and pepper.
Assemble the tacos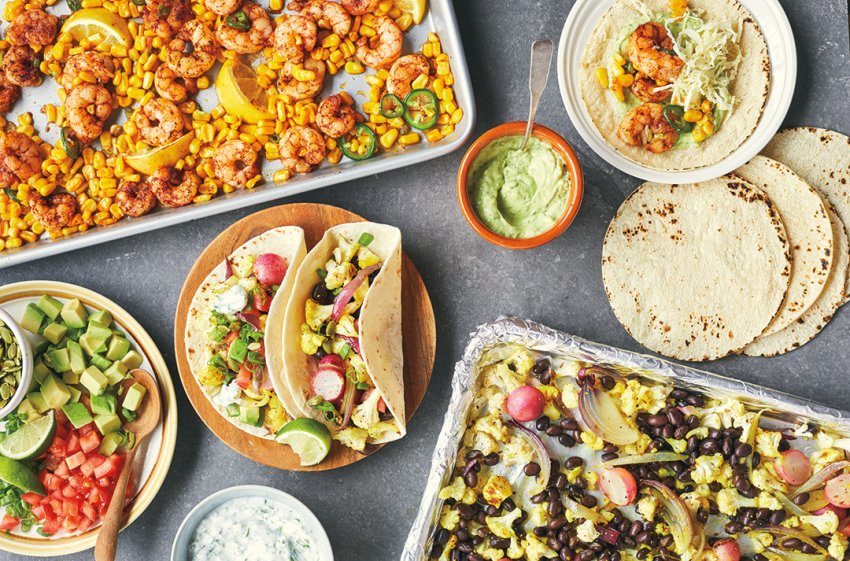 8 soft flour tortillas (each about 6 inches / 15 cm in diameter), warmed
1 avocado, diced and lightly tossed with lemon juice
1 tomato, diced
1/4 cup (40 g) roasted pumpkin seeds
1 lime, cut into wedges
Tabasco-style jalapeiio sauce, to taste
Place the vegetable mixture, tortillas, avocado, tomato, pumpkin seeds, lime wedges, jalapeno sauce and cilantro crema in the center of the table. Let everyone build their own tacos!
Yield:

Prep Time:

Cook Time: