It's hard to believe that our fifth annual Shake, Stir and Strainbow! campaign kicks off next week, but we remain as excited today as we were when we saw the first slew of creative Pride-themed cocktails in support of Skipping Stone Foundation back in 2018.
In fact, we are so excited to unveil this year's incredible Alberta-based lineup that we couldn't wait until Monday to share one of the most stunning cocktail submissions we've seen to date, The Knight's Sailor cocktail from Beaumont's Chartier.
"The name is inspired by the two alcoholic ingredients in this drink. One being Sailor Jerry Spiced rum and the second being Cointreau (inspired by the Knight of the legion of honour, Louisa Cointreau)," says Chartier bar manager Sloane Botting.
We'll have a more comprehensive breakdown on this year's campaign on the website next week, but until then, cheers in advance to another extraordinary year of Shake, Stir and Strainbow!
The Knight's Sailor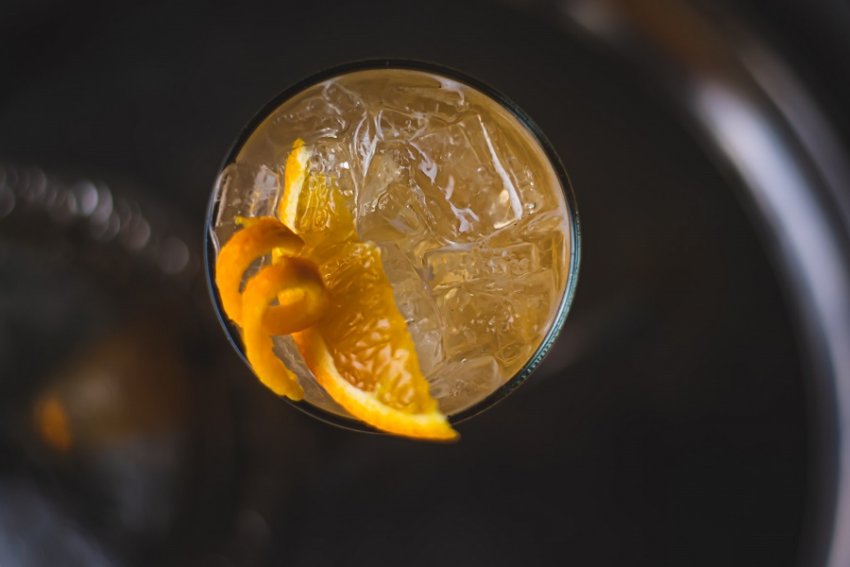 1 oz Cointreau with charred oranges
1 oz Sailor Jerry Spiced Rum
0.5 oz lemon juice
1 oz maple syrup
3 dashes Angostura Bitters
tonic, for mixing
1 Orange, for garnish
Add all ingredients but tonic into a shaker tin.
Wet shake and strain into Collins glass, add ice into glass and top with tonic.
Garnish with an orange slice and orange peel twist.