Next month, Vancouver's newest Italian restaurant Gastronomy Gastown is planning an extended celebration of National Pizza Day.
Swing by the restaurant between February 2 to Februrary 9 (National Pizza Day) to order the feature Hot Hawaiian Pizza ($25), made with fire-roasted ham and pineapple, topped with parsley and hot honey. As well, they'll be offering a free Peroni or a glass of prosecco with each pizza order between 5 p.m. - 7 p.m.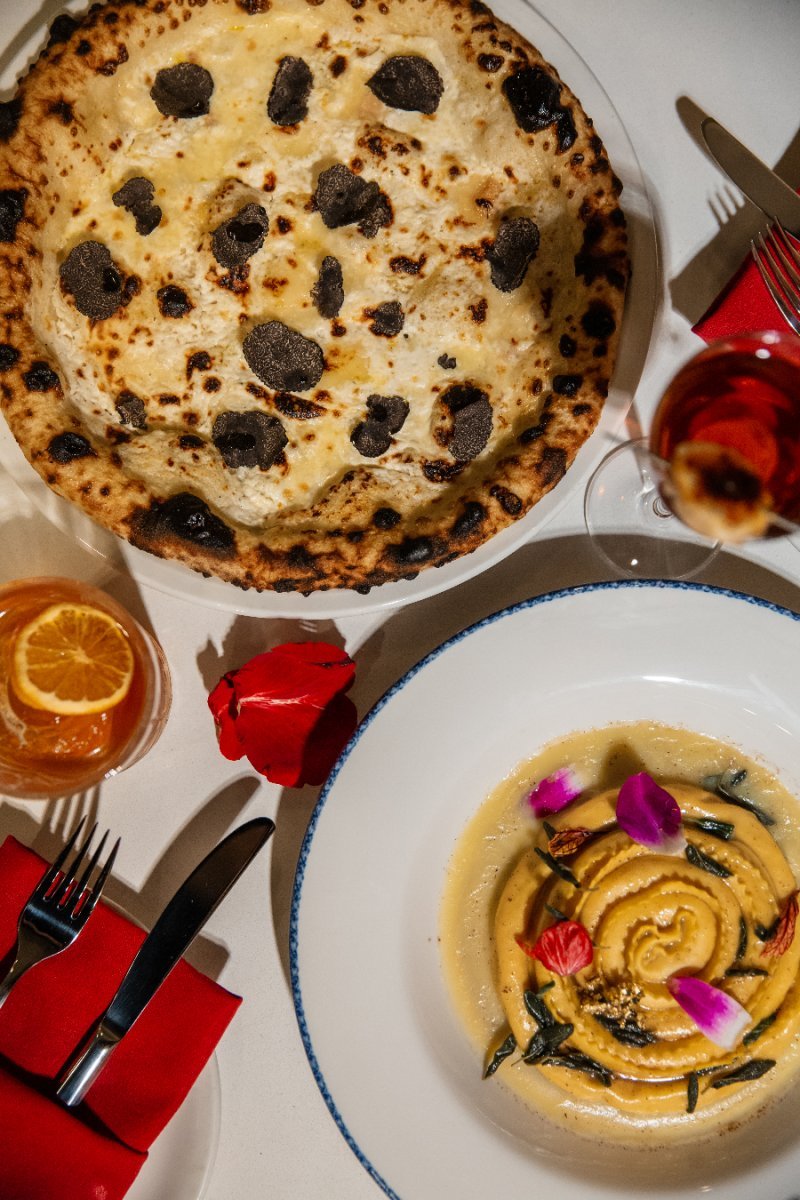 Come the weekend leading up to Valentine's Day, they've got a mix of fun features for celebrating (between Feb.10-14) like a black truffle and taleggio pizza, caviar with ruffle chips and creme fraiche, a gorgeous-looking tiramisu cream puff and more.
Gastronomy Downtown is located at 62 E Cordova Street. Reservations can be made online via Tock.