You know we are big fans of The Great Canadian Baking Show co-hosts Ann Pornel and Alan Shane Lewis here at Eat North HQ, and we always look forward to seeing them pop up in our social feeds.
Pornel is already well known for her gorgeous looks on the popular CBC series, but the comedian truly outdid herself last night during the 2023 Canadian Screen Awards with a vibrant, dessert-inspired outfit that she described as a K-Pop version of Marie Antoinette. (Lewis looked plenty bright himself in a textured green cardigan, but its hard not to argue that Pornel stole the show!)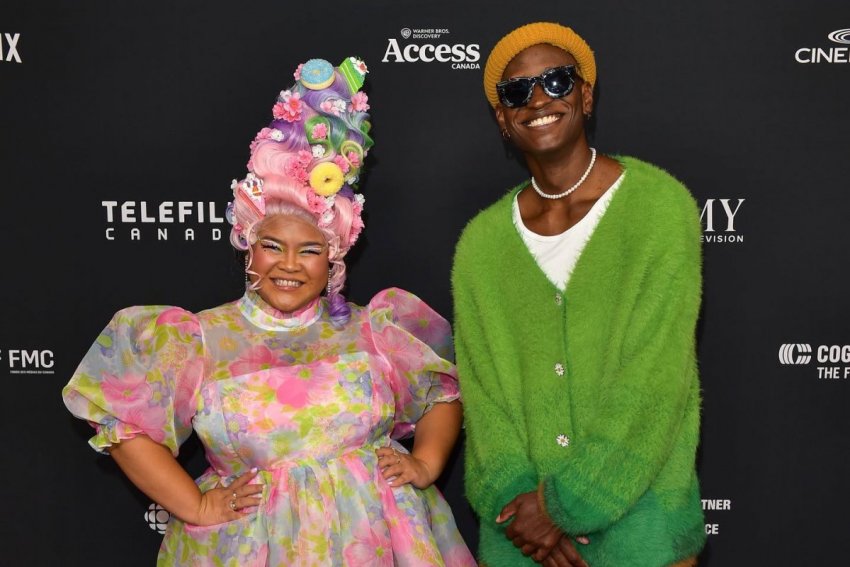 Isn't it amazing?
The entire look—a floral dress with the puffed shoulders and cool purple pumps combined with complementary eye makeup and a sky-high unicorn-coloured wig studded with plastic sweet treats and flowers—was brought to life by Santanae Luzige, Lucky Bromhead and Connor Lange respectively.
With Ann Pornel upping the ante for food-inspired outfits, we're now eagerly waiting to see what looks she'll be showing off during The Great Canadian Baking Show Season 7, which will likely air on CBC in fall 2023.