Exciting news! Canada's favourite baking series The Great Canadian Baking Show is officially returning for a seventh season.
As such, the popular CBC series is once again on the hunt for talented home bakers that are composed of equal parts exceptional baking skills, charming personality and unwavering creativity.
Season 7 applications for The Great Canadian Baking Show can be filled online until EOD March 12, 2023. Filming in the iconic GCBS tent in Toronto is set to take place sometime between late spring and early summer.
In addition to sharing all social handles and applicable blog or website links, interested applicants should be prepared to answer a myriad of questions to help the show's production company (Proper Television) find a dynamic cast. Sharing one's thoughts on favourite GCBS alum competitors, family background, as well as baking strengths and weaknesses are just a few examples of required information throughout the extension application.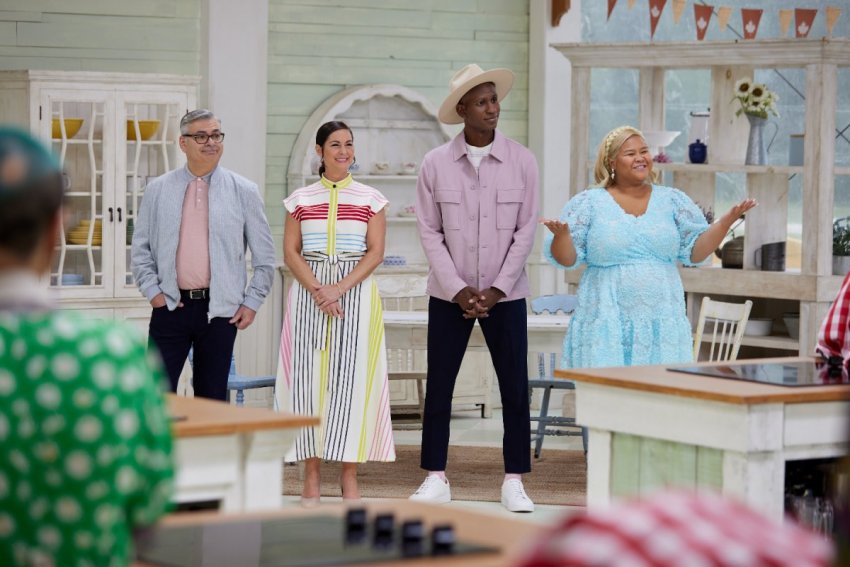 If you've applied for the series before but were unsuccessful, do not be discouraged. Many fan favourites from The Great Canadian Baking Show family tree (including Season 6 winner Lauren Tjoe) applied more than once before competing on the show.
Applications for Season 7 of The Great Canadian Baking Show must be submitted by March 12, 2023. Past seasons of the series can be streamed via CBC Gem.