As indulgent and delicious as blondies are, we're always up for a little reinvention when it comes to making classic desserts a tad more healthy.
Chickpeas, rolled oats and cashew butter join forces in a delicious way for this unconventional take on the dessert square. The chickpeas add a nice little protein boost without overpowering things flavour-wise.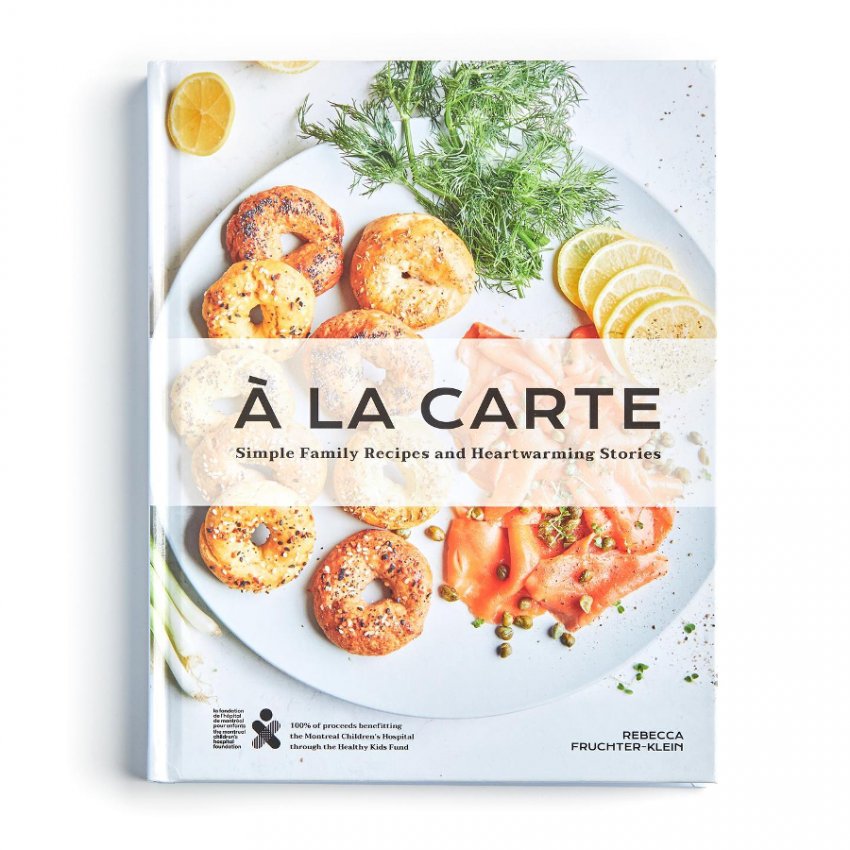 This recipe comes courtesy of Rebecca's Fruchter-Klein's newly-released À La Carte Cookbook.
The book has a wide range of recipes from breakfast dishes, soups and salads and vegetarian recipes to pasta, main meals, and more. Best of all, one hundred per cent of proceeds from sales will benefit the Montreal Children's Hospital.
Chickpea blondies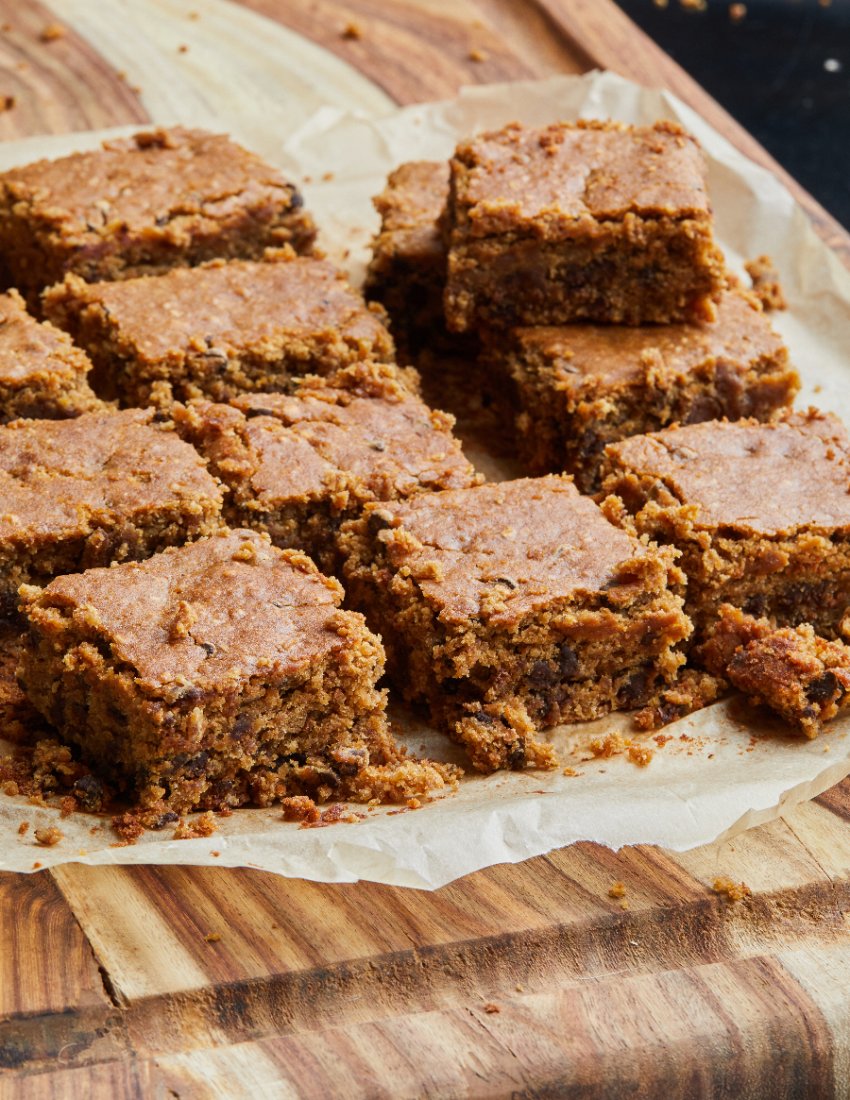 1 540 mL can chickpeas, drained, thoroughly dried and skins removed
1 cup rolled oats
1 cup coconut sugar
1 cup maple syrup
1/2 cup cashew butter, or peanut butter if desired
2 tsp vanilla extract
1 1/2 tsp baking powder
1/2 tsp baking soda
2 pinches kosher salt
1 cup mini dark chocolate chips
Preheat oven to 350°F.
Spray an 8 x 8‑inch baking pan with non‑stick cooking spray and line the bottom and sides with parchment paper.
In the bowl of a food processor equipped with the S blade, blend chickpeas, oats, coconut sugar, maple syrup, cashew butter, vanilla, baking powder, baking soda, and salt, until smooth. Fold in chocolate chips with a wooden spoon.
Pour into the prepared pan and bake for 35 minutes, until golden. The Blondies will look slightly undercooked, but they firm up as they cool.
Chickpea tip: To easily remove skins, rub the chickpeas together gently in a dish towel. The skins will separate from the chickpeas so they can be removed easily.
Yield:

Prep Time:

Cook Time: