There's always room for one more cookie recipe in your baking arsenal, especially when it is peak holiday season!
Released earlier this fall, Little Critics is a cookbook sets out to appease the owners of the most particular of taste buds, children. Author Joanna Fox has amassed a collection of over 100 recipes that includes contributions from notable chefs across Canada as well as plenty of her own. The latter often come with cute anecdotes from Fox and this easy recipe for double chocolate chip cookies is no exception.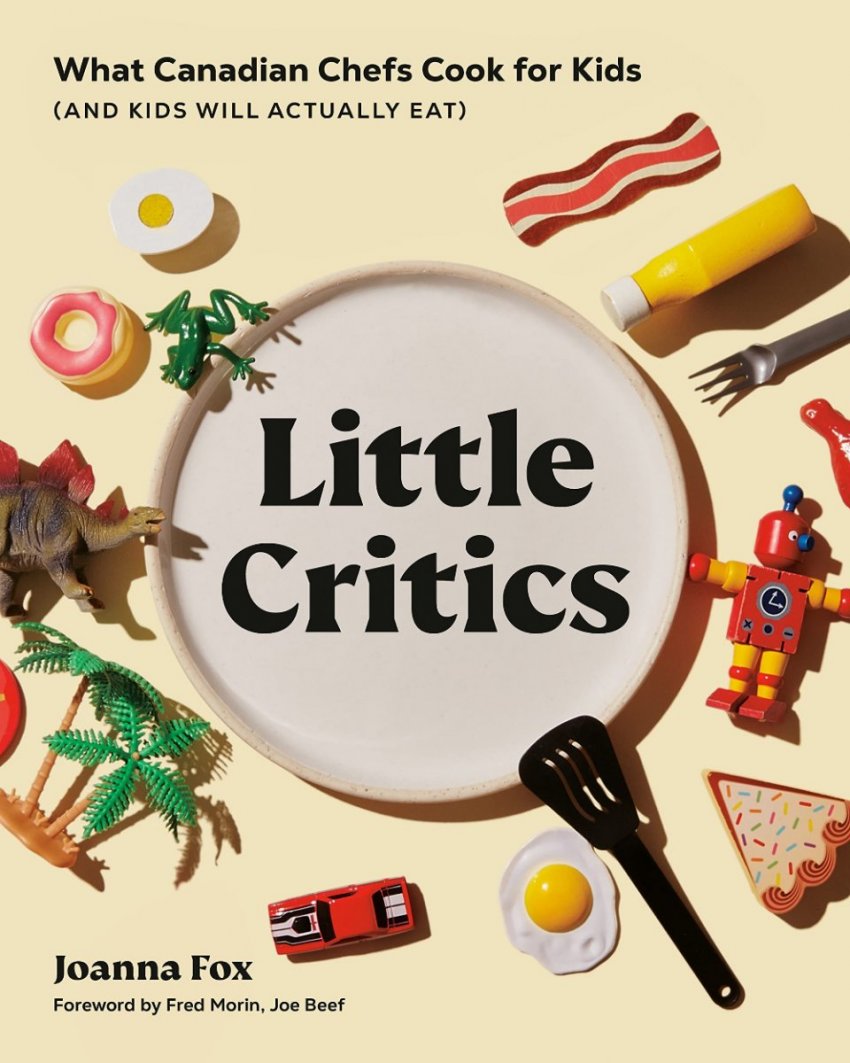 "My mom used to make my son chocolate chip cookies, which he was totally obsessed with, but this one time, right before Christmas, she decided to switch it up and made him chocolate chocolate chip cookies instead. BIG mistake. He didn't even want to look at them," says author Joanna Fox in the introduction to this recipe in Little Critics. "So when it was time to leave out cookies and milk for Santa on Christmas Eve, guess which cookies Santa was given? Well, when we woke up and my son saw that Santa had devoured the cookies he didn't like, his interest was piqued. If Santa liked them...They're now a staple in our house, and my son's go-to dessert, regardless of the season."
If you like a little added texture in your cookies, Fox suggests cutting back on the chocolate chips and tossing in some pecans. Happy baking!
Chocolate chocolate chip cookies
1 1/3 cups room temperature butter
1 cup sugar
2/3 cup lightly packed brown sugar
2 large eggs
1 tsp good quality vanilla extract
2 1/2 cups all-purpose flour
2/3 cup good quality cocoa powder
1 tsp baking soda
2 cups chocolate chips, or 1 cup of chocolate chips and 1 cup of pecans
In a stand mixer fitted with the paddle attachment, or using an electric mixer, cream together the butter and sugars until fluffy. Beat in the eggs and vanilla.
In a small bowl, sift together the flour, cocoa powder, and baking soda. Add to the butter mixture, a third at a time, alternating with the milk.
Stir in the chocolate chips (and nuts, if using). Place the cookie batter in the fridge and chill for 2 hours until firm.
Preheat the oven to 350°F. Line a baking sheet with parchment paper. Place 12 tablespoon-sized mounds of batter onto the baking sheet 2 inches apart.
Bake for 8 to 10 minutes, or until crisp. Repeat two more times, with another 12 cookies in each batch.
Store in an airtight container at room temperature for up to 1 week, or in the freezer for 2 months.
Yield:

Prep Time:

15 minutes plus 2 hours chill time

Cook Time:

8-10 minutes per tray of 12 cookies