Avocados can be a finicky fruit to work with. One day, they're too hard, and the next day, they're over-ripe. If you manage to keep your eyes on them though, you will have one heck of a guacamole.
This simple recipe from Earls' namesake cookbook is the exact one they use in their restaurants across Canada.
"In the 1960s, when guacamole enjoyed its first minor American notoriety, it was publicized as a Hawaiian dish, and then in the 1970s it was said to come from Spain. By the 1980s, however, Tex-Mex had become fashionable and guacamole could come out of the closet as a delicious thing the Aztecs had been making for half a millennium. We've switched up our guacamole recipe three times since introducing it shortly after we opened," reads the introduction to the recipe in the best-selling cookbook.
Earls' guacamole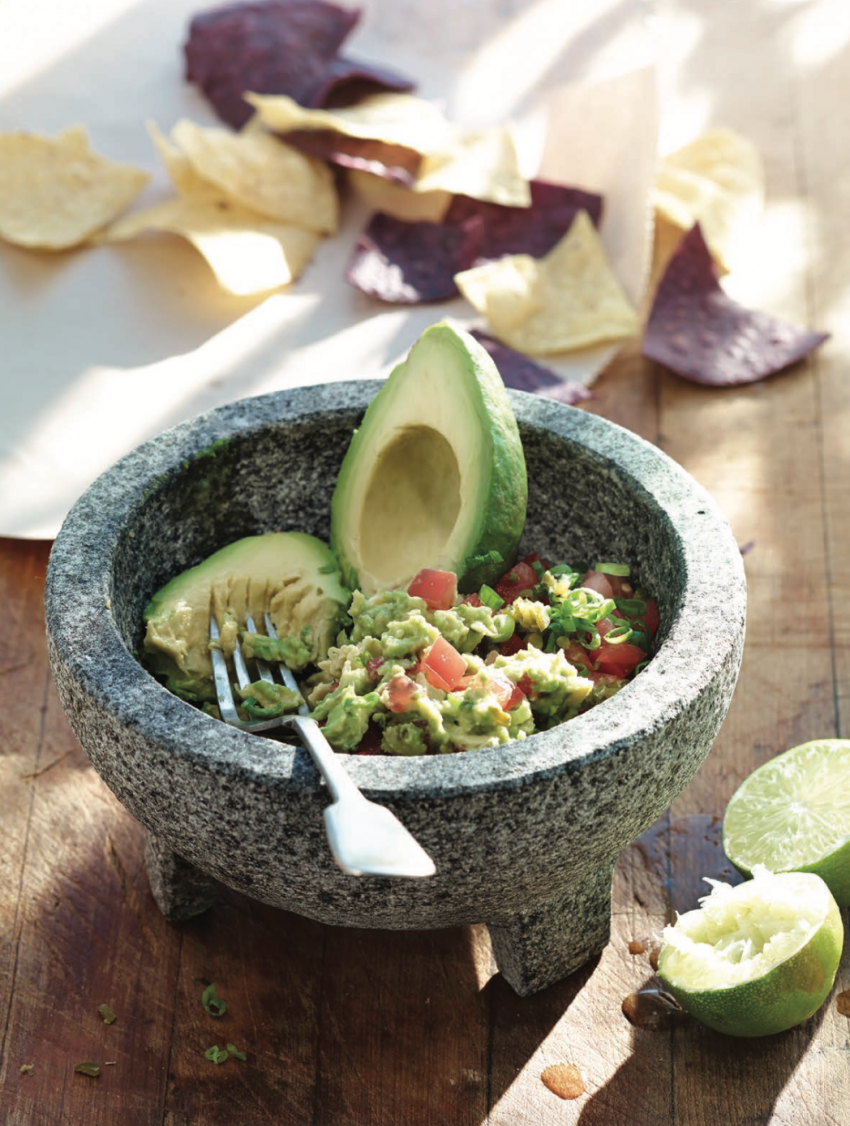 2 ripe avocados, peeled and seeded
1/2 cup finely diced fresh tomatoes
2 tbsp minced pickled jalapeno slices
2 tbsp finely chopped green onions
3 tbsp fresh lime juice
1 tsp finely minced garlic
1/2 tsp ground cumin
salt, to taste
tortilla chips, for serving
Mash the avocados to desired consistency, depending on how smooth or chunky you like your guacamole.
Fold in the tomatoes, diced jalapeño, green onion, lime juice, garlic, cumin and salt. Make sure all ingredients are well distributed.
Serve immediately with fresh tortilla chips.
Note: Hass avocados are a small green-black variety that is creamy and slightly sweet. To find a perfectly ripe avocado, look for thin, smoother skin (not as bumpy) and a stem that falls off easily.
Yield:

Prep Time: