Popping a bottle of bubbly is a regular affair for many and perhaps even more so during the summer months. Still, sipping on a glass of sparkling red wine–typically made from the Italian varietal lambrusco–is much less common.
Vancouver's popular Italian wine bar Giovane Bacaro happily embraces the bubbly red. On their summer cocktail menu, you'll find it being used as a component in a creative take on a classic spritz that also calls for amaro and grapefruit juice.
"With our Lambrusco Spritz, we created a tasteful Bacaro spin to a classic Italian aperitivo spritz...the addition of Amaro Montenegro–a traditional Amaro made in Bologna, Italy–adds further complexity," explains Giovane Bacaro bar manager Tyson Davies. "Freshly squeezed grapefruit juice ties it all together...not too sweet, not too bitter, just dangerously delicious."
If you're entertaining friends and wanting to bust out the punch bowl, this recipe can also be easily batched.
Lambrusco Spritz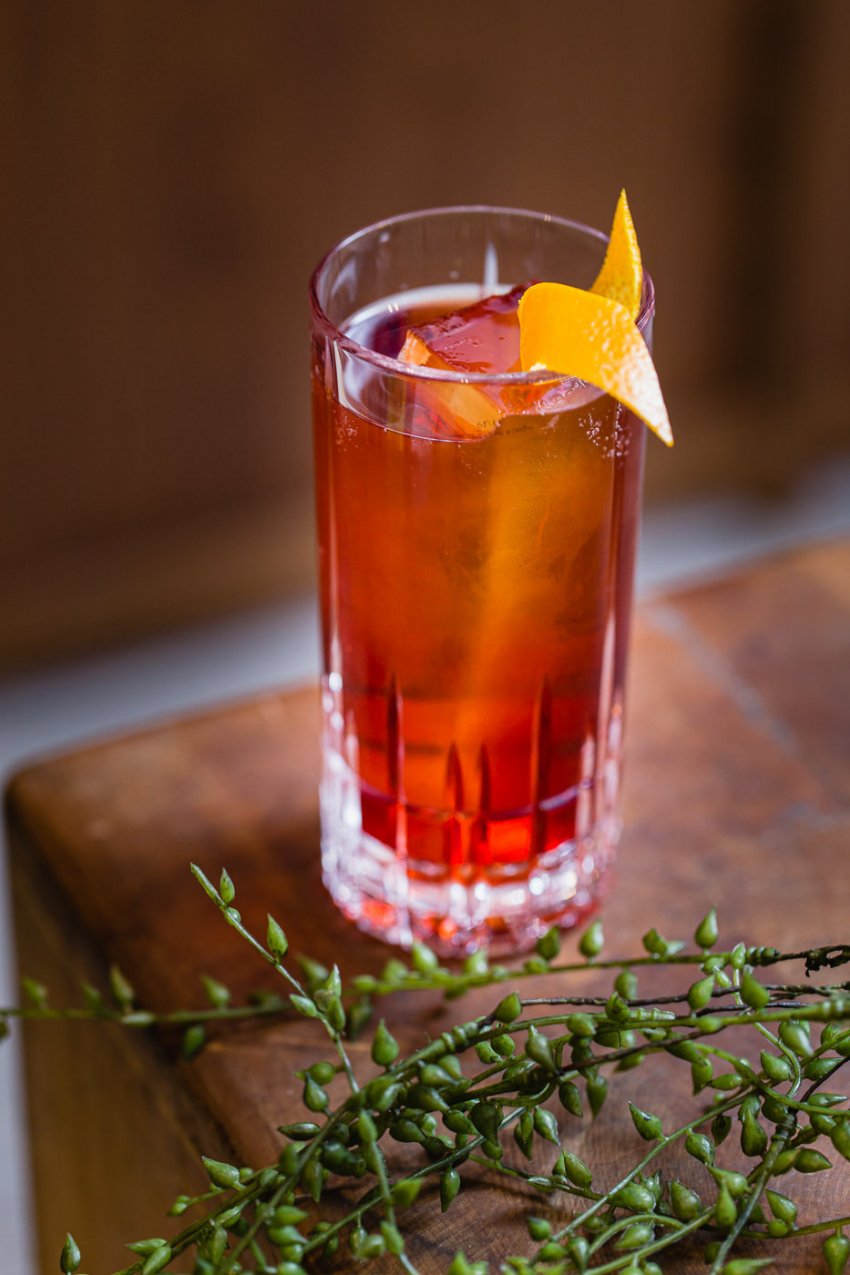 3 oz Lambrusco
1 oz Amaro Montenegro
1 oz good quality orange juice
1 orange peel strip, for garnish, optional
Fill Collins glass with ice.
Add Lambrusco, Amaro Montenegro and grapefruit juice.
Stir and enjoy!
Yield: