As much as the average person loves hummus, not many think of using it outside of as a dip to dunk fresh veggies into. Perhaps even fewer make their own hummus at home.
With their new cookbook Eat With Us, husband-and-wife author duo Philip Lago and Mystique Mattai are out to prove that there are ways to get creative with the chickpea-based spread. A fresh and spring-friendly way to do so is by making hummus and then incorporating it into a Greek salad.
We mean, who doesn't love a Greek salad moment?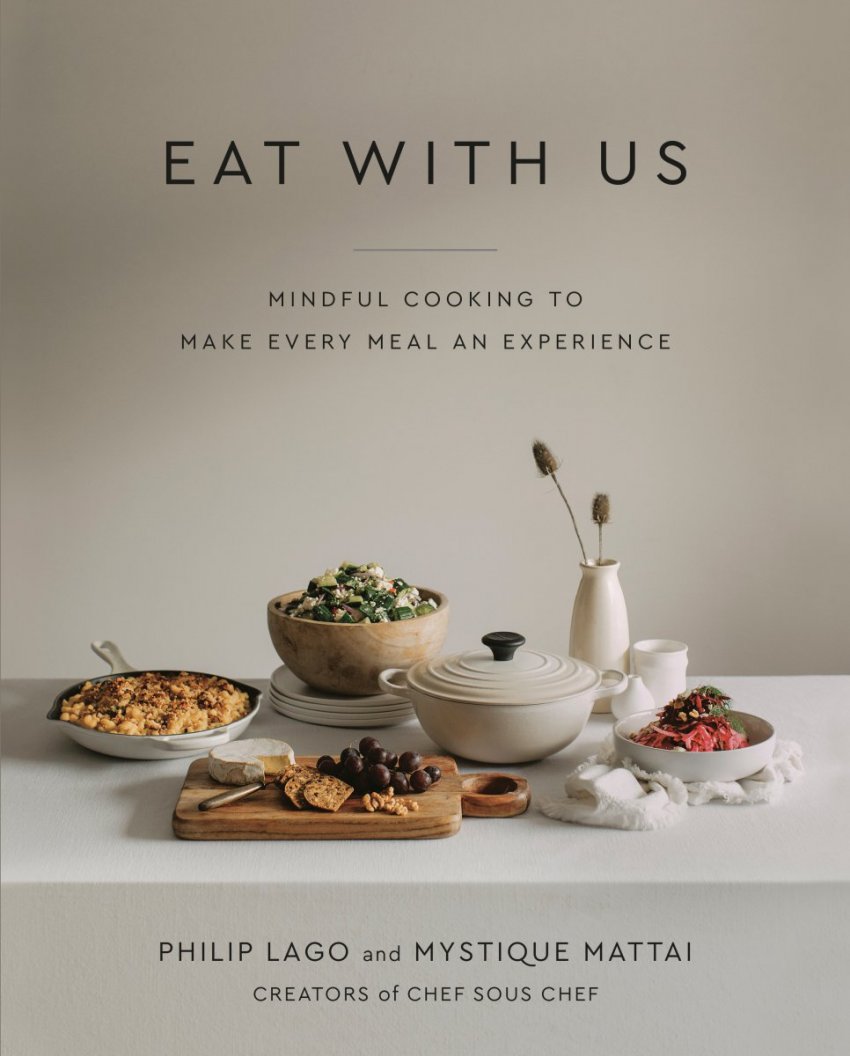 "Homemade hummus is always better than store-bought—it's also much cheaper, more flavourful and generally better for you...We believe hummus is a dish that should encourage personalization and a certain spontaneity when it comes to ingredients," explain Lago and Mattai in the introduction to this easy recipe in their cookbook.
If you've got a big–or meaty–appetite and want to make this dish more substantial, try adding maple-glazed chicken thighs or seared steaks with garlic prawns.
Boiling the chickpeas
1 540 mL can chickpeas, drained and rinsed
1 tsp baking soda
Place the chickpeas in a medium saucepan and cover with water by 1 inch. Stir in the baking soda and place over high heat.
Bring to a boil, then lower the heat and boil lightly for 15 minutes.
Drain the chickpeas and place in a bowl of ice water. Stir and skim any loose skins from the water surface.
(Authors' tip: If time doesn't allow for boiling the chickpeas, add 2 tablespoons of Greek yogurt or sour cream before you blend the hummus to achieve instant creaminess.)
Greek salad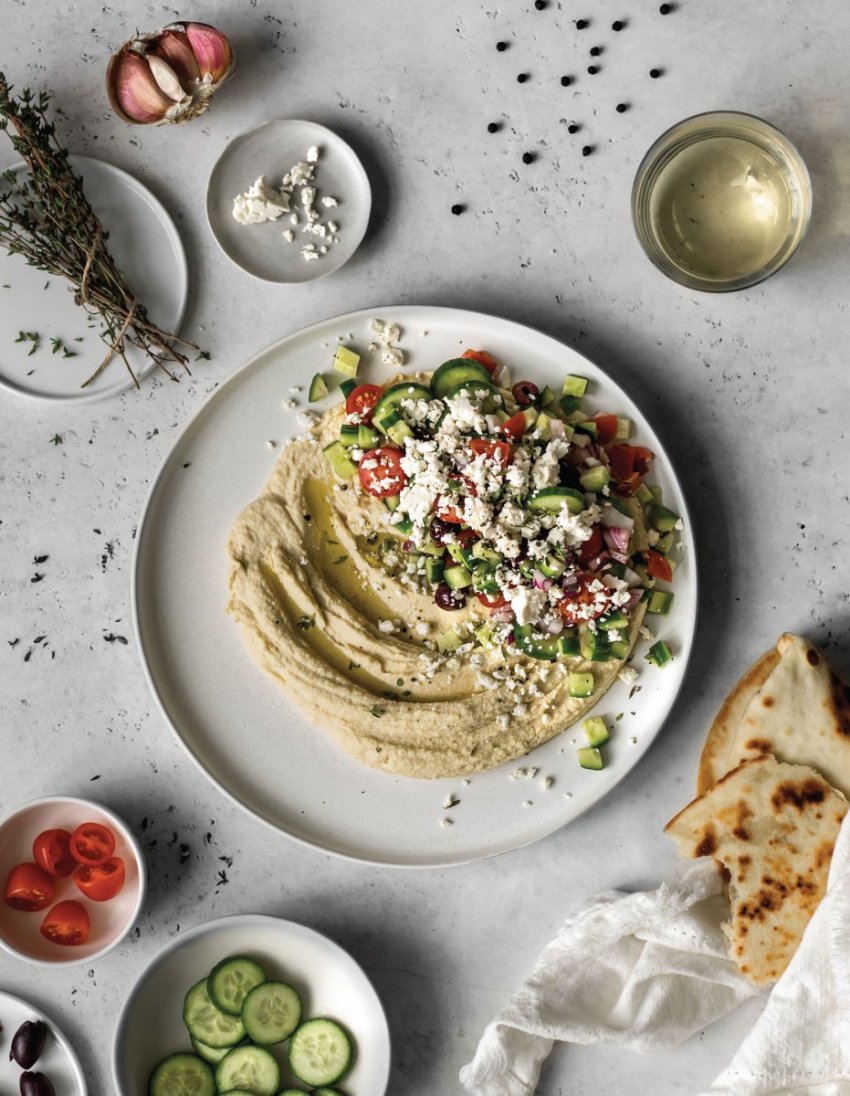 1 small tomato, seeded and diced
2 Persian cucumbers, diced
1/4 cup pitted kalamata olives, diced
1/4 small red onion, diced
2 ounces (60 grams) feta cheese, crumbled
2 tbsp olive oil
1 tsp chopped thyme
salt and pepper
While the chickpeas are boiling, toss together the tomatoes, cucumbers, olives, red onions, half the feta, oil and ½ teaspoon of thyme in a small mixing bowl.
Season with salt and pepper to taste and place in the fridge until serving.
Classic hummus
1 tsp lemon zest
5 tbsp lemon juice, diced
1/4 cup tahini
2 tbsp cold water
3 cloves garlic, chopped
2 tbsp olive oil
flatbread, for serving, optional
Place the lemon zest, lemon juice, tahini, cold water and garlic in a blender or food processor. Pulse until completely smooth, about 15 seconds.
Drain the chickpeas and add them and the oil to the blender.
Blend until thick and creamy, about 1 to 2 minutes. Season with salt to taste.
Assembly
Top the hummus with the Greek salad mixture and remaining feta and thyme before serving with flatbread.
Alternatively, dollop the hummus onto a large platter. Use the back of a spoon to create peaks and valleys.
Carefully spoon the Greek salad mixture in a thick line down the center of the dish, allowing the dressing to pool in the divots of the hummus.
Top with a generous crumble of feta and serve with flatbread.
Yield:

Cook Time: