You've heard it before, the hazy streak of days between Christmas Day and New Year's Eve is the perfect time to do absolutely nothing...save making a cocktail or two, of course.
Highballs and mulled wine et al. are great, but home bartenders who are happily levelling up from beginner to intermediate will appreciate a little egg incorporation and shaking action in their drink-making processes. If you've never tried a cocktail recipe that calls for egg before, let's ease you in with this creative offering by Vancouver's Sabrine Dhaliwal, bar manager of The Chickadee Room (loacted inside Juke Fried Chicken) in Chinatown.
Not really rum and eggnog, and not quite spiked apple cider either, Dhaliwal takes elements of both holiday bevvies and creates something brand new for our taste buds. It's a beauty!
Rum Pa-Pa-Pomme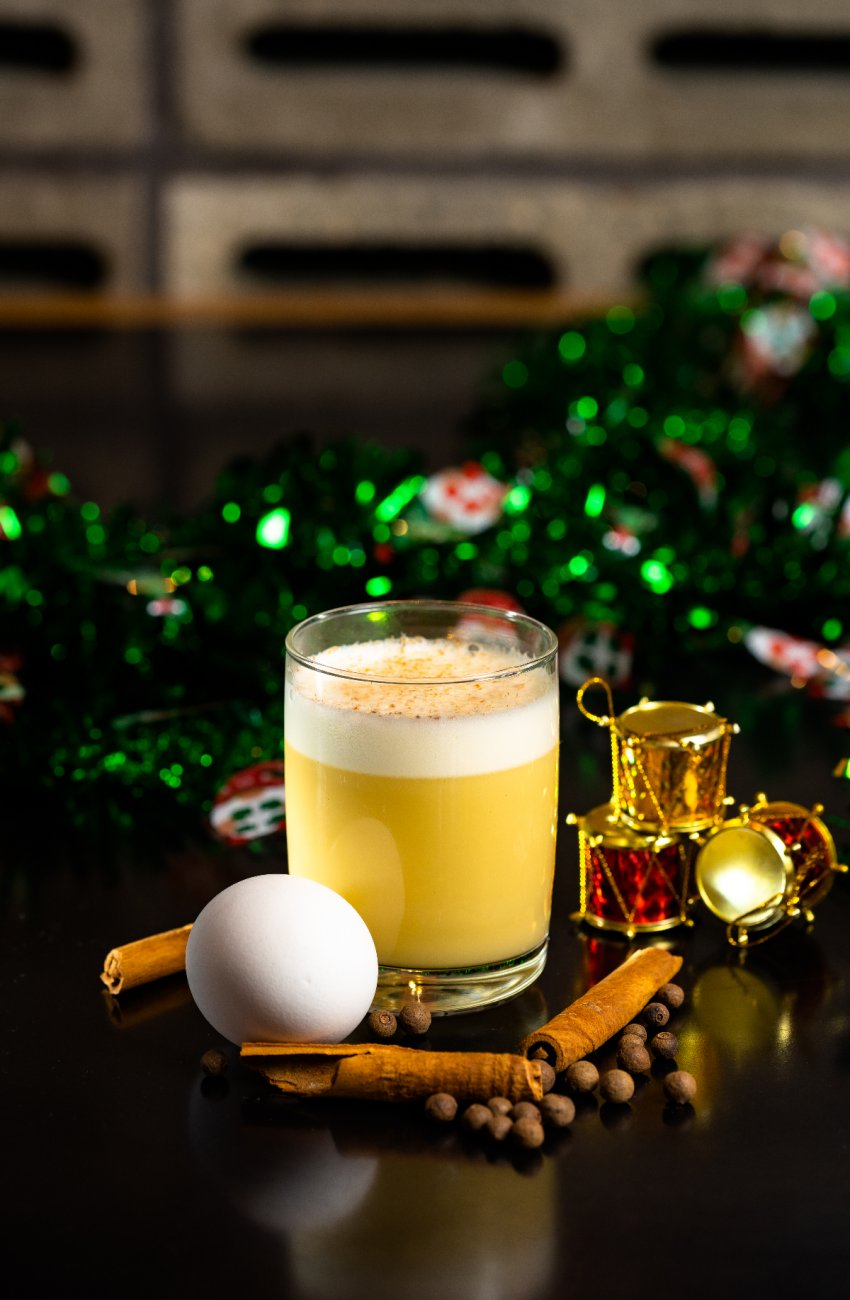 1 large egg
1.5 oz good quality dark rum, Dhaliwal suggests Diplomatico Mantuano
1/2 oz Giffard Sour Apple liqueur
1/2 oz cinnamon allspice syrup, see recipe below
1/2 oz plus 1 bar spoon fresh lemon juice
2 dashes Bittered Sling Plum and Rootbeer bitters
freshly grated cinnamon, for garnish
Combine all ingredients into a shaker and shake well without ice to break up the egg.
Add ice, and shake vigorously for 7-10 seconds.
Pour into an old-fashioned glass, garnish with freshly grated cinnamon and serve immediately.
Cinnamon allspice syrup
2 cinnamon sticks
10 allspice berries
2 cups water
1 1/4 cups sugar
In a small sauce pot, toast cinnamon and allspice until fragrant.
Next, gently add water and allow to simmer until volume is reduced by half, about 20-25 minutes. (Your home will smell amazing in the process!)
Remove aromatics, add sugar and stir until fully dissolved then remove from heat.
Let cool transfer to a sealed container and store in the fridge. Syrup will keep for up to 2 weeks.
Yield:

Prep Time:

Cook Time:

20-25 minutes for simple syrup