Few things taste quite as refreshing as a fresh acai bowl on the beach. Thankfully, Honolulu Coffee has created a recipe that allows you to enjoy this tropical treat at home.
Honolulu Coffee is an artisan coffee roaster that brings its beans to Canada all the way from Kona, Hawaii. In addition to Kona coffee, it also sells a variety of food items like chocolate bars and meat rubs. Noting that blueberries are now in season, the Vancouver locations of Honolulu Coffee wanted to create an homage to these sweet berries, all while bringing a taste of the beach to Canadians.
After you create the acai base, you can mix and match any toppings that you like. Give this bowl a go the next time you want a fruity and healthy snack or breakfast.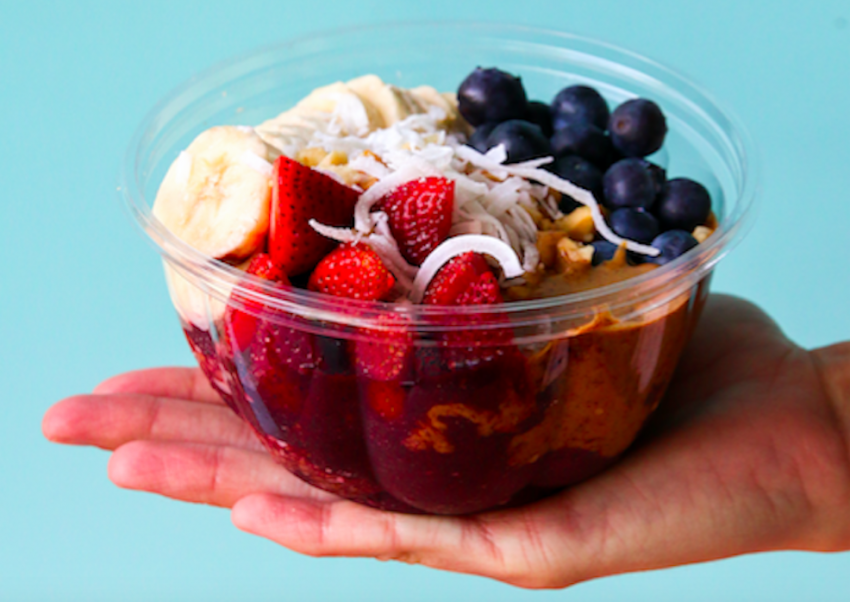 Classic acai bowl
1 pack unsweetened frozen acai berries
3 1/2 oz. apple juice, you can substitute this with your favourite juice or even almond milk
35 g frozen strawberries
35 g frozen blueberries
35 g frozen bananas
1/2 oz. honey
Blend everything into a soft-smooth puree, then put into your fave bowl.
Topping
1 cup granola
1/2 banana, sliced
2 fresh strawberries, cut in to quarters
1 oz. fresh B.C. blueberries
1 sprinkling coconut flakes
Add the topping and enjoy your bowl of aloha!