Modernize an old-fashioned cottage pie with a mashed potato waffle. In Lauren Toyota's Vegan Comfort Classics, she shows you just how easy it is to enjoy comfort dishes while following a vegan diet. You'll find this recipe for vegan cottage pie topped with mashed potato waffle--perfect for the transition from winter to spring.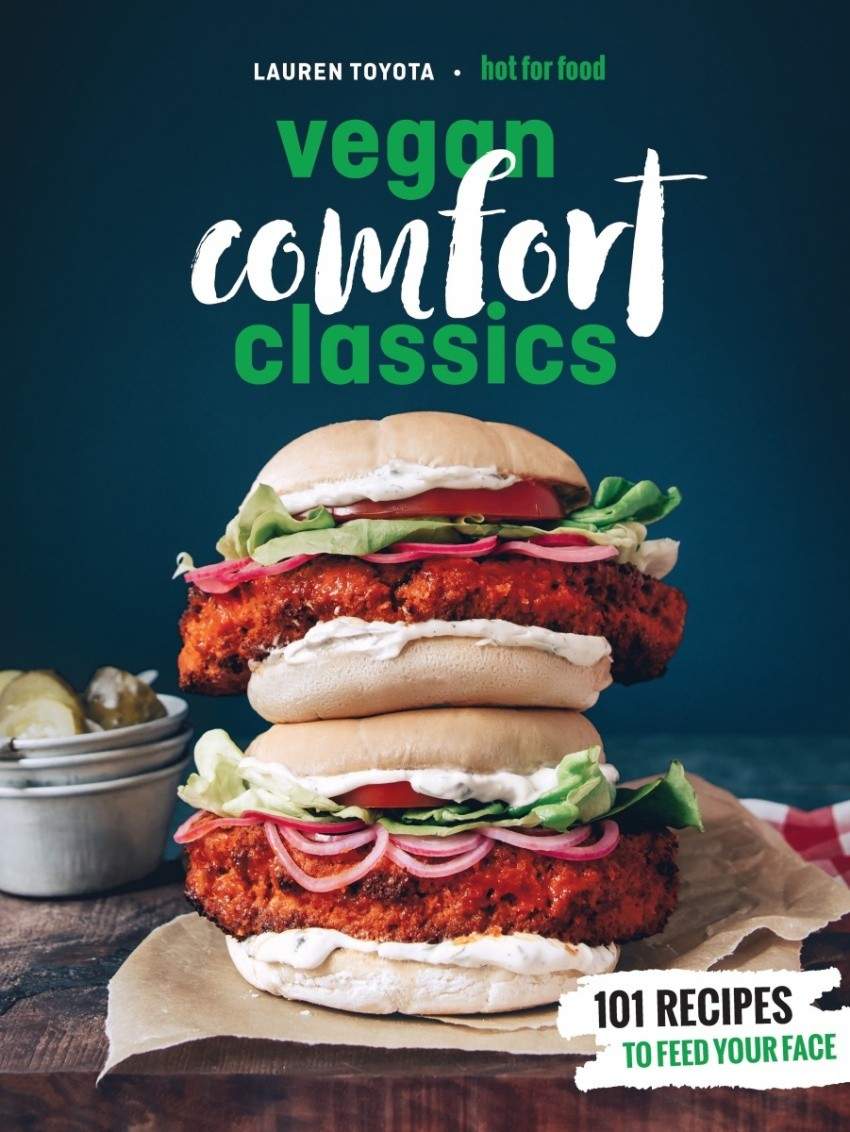 Mashed potatoes
2 lbs potatoes, peeled and cubed
1 tsp sea salt
1/2 tsp ground pepper
1/8 tsp paprika
2 tbsp finely chopped chives
To make the mashed potatoes, bring a large pot of cold water with the potatoes to a boil. Cook until tender, 10 to 12 minutes. Drain the potatoes and mash in the pot with the salt, pepper, and paprika. Fold in the chives. If you're not making waffles, you can use the mashed potatoes on individual servings or on top of a larger baking dish, but I would add some nondairy milk and/or vegan butter or vegetable oil to make the mash smoother. However, it needs to be dry like this for crispy potato waffles.
Preheat the oven to 400°F. For individual servings use four 8-ounce ramekins or an 8-inch square baking dish for a single pie.
Filling
1 cup finely chopped onion, about 1 onion
1/2 cup finely chopped carrot, about 1/2 carrot
2 tbsp vegetable oil
2 cloves garlic, minced
1 tsp fresh thyme leaves
1/2 tsp ground sage
1/2 tsp sea salt
1/2 tsp ground pepper
5 cups coarsely chopped cremini mushrooms
2 tbsp vegan Worcestershire sauce
2 tsp tomato paste
1 cup fresh or frozen corn
1 cup fresh or frozen peas
2 cups cooked lentils, or 1 can lentils (rinsed and drained)
1 tbsp cornstarch
1 tbsp water
1 cup low-sodium vegetable stock
To make the filling, sauté the onion and carrot in a skillet with the vegetable oil over medium heat for 3 minutes until just softened. Add the garlic, thyme, sage, salt, and pepper and continue to cook for 2 minutes.
Add the mushrooms and cook, stirring occasionally, for 5 minutes until just over halfway cooked.
Add the Worcestershire, tomato paste, corn, peas, and lentils and stir to coat well. Cook for about 3 minutes until the corn and peas are cooked through, but the peas are still bright green.
Mix the cornstarch with the water to make a slurry and add it along with the stock to the pan, stirring until well combined. Simmer for 3 to 4 minutes until the filling is thickened and only a small amount of excess liquid remains in the pan.
If using ramekins, place them on a baking sheet and portion the filling among the ramekins. If you're not making waffles, place the filling in the baking dish, the mashed potatoes on top, and bake for 20 minutes until the top is golden brown and the filling is bubbling.
To cook the waffles, heat up your waffle iron and spray it with a light coating of oil. Use a heaping 3⁄4 cup potatoes per waffle and cook for 7 to 8 minutes until golden brown and crispy. This amount will not fill the entire waffle iron but make a size reasonable to fit on top of the 4 to 41⁄2-inch wide ramekins. The time may vary, depending on the make of your waffle iron.
Place the crispy potato waffles on a wire rack until all are done. Set a waffle on each ramekin and bake for 10 minutes.
Serve immediately with warm gravy on top, if desired!