Even if you don't have a lengthy or ambitious quarantine project on the go, you can still get a sense of accomplishment by making this cake with recipe from The Little Island Bake Shop. It's a delicious weekend "project", and it's one of 80 everyday baking recipes from Jana Roerick's book that covers a variety of dishes, from pot pies and quiches to cakes and cookies.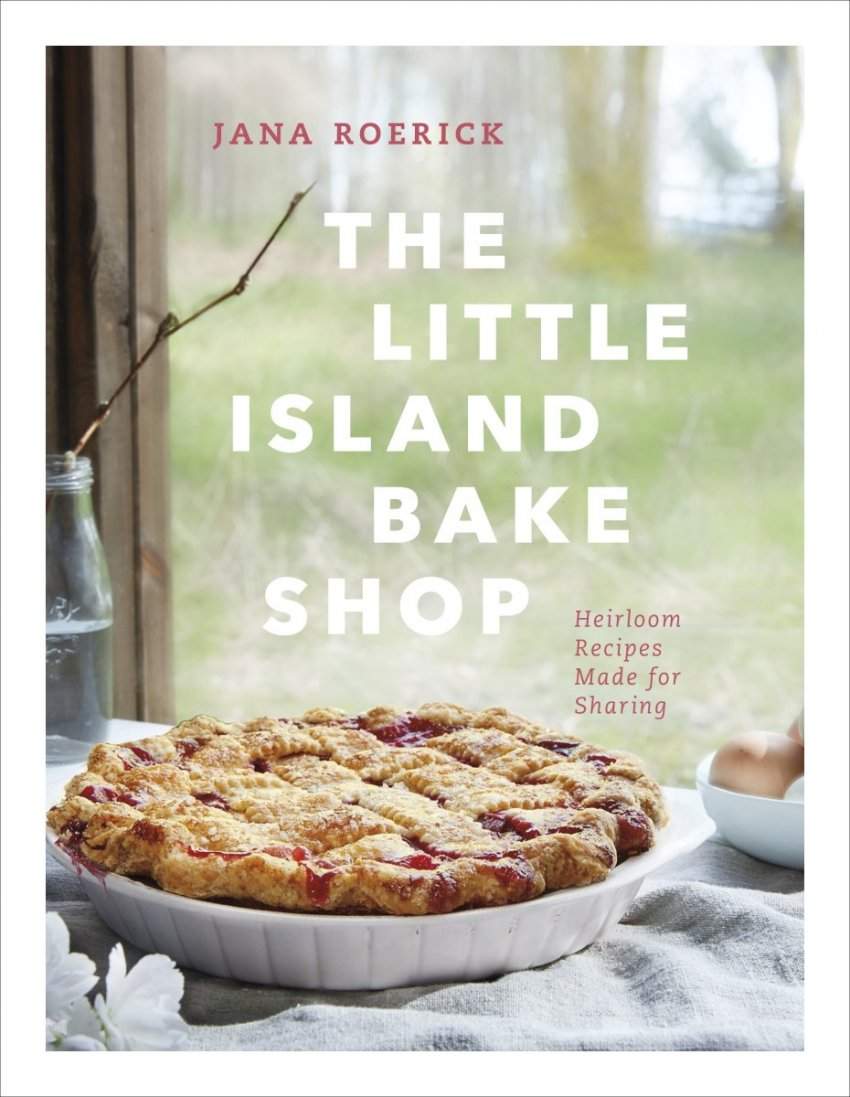 "This cake is so light and fluffy, it's like biting into a lemon-flavoured cloud. It has a delicate structure and gets its lift from two leaveners: a chemical one, baking powder, and a mechanical one, which is egg white. It's more forgiving than an angel food cake, and so good—you'll probably feel as if you could sit down and eat the whole thing," says author Jana Roerick in the cookbook.
Lemon chiffon cake
1 1/2 cups all-purpose unbleached flour
3/4 cup sugar, divided
1 tbsp baking powder
1/2 tsp fine salt
1/2 cup water
1/4 cup fresh lemon juice
6 eggs, whites and yolks separated
1/2 cup canola or vegetable oil
1 tbsp finely grated lemon zest
1 1/2 cups lemon buttercream icing, (see note at end of recipe)
Preheat the oven to 325°F.
In a bowl, whisk flour, 1/2 cup sugar, baking powder and salt.
In a separate bowl, mix water and lemon juice. Beat in egg yolks, oil and lemon zest. With a spatula, fold the egg mixture into the flour mixture until evenly mixed. Set aside.
In a stand mixer fitted with a whip attachment, slowly beat egg whites until frothy. Increase speed and pour in remaining 1/4 cup sugar. Beat until firm, moist peaks form.
With a spatula, gently fold in half the egg whites to lighten batter. (Fold gently so as not to knock the air out of the egg whites.) Gently fold in the remaining egg whites until incorporated.
Pour batter into a straight-sided tube pan (with a removable bottom) and level with an offset spatula. Bake on the centre rack for 1 hour (do not open oven door). Remove cake from oven and set the centre of the tube onto the top of a full tin can, leaving the cake upside down in the pan. (The structure of the cake is so delicate that it must be upside down so it won't collapse into itself.) Allow cake to cool completely before removing from pan.
To loosen the cake, carefully run a palette knife around the perimeter of the pan. Remove outer pan then run a palette knife along the base of the tube pan to release the cake. Carefully invert cake onto a serving plate, frost with lemon buttercream and serve.
(Note: here's how to make a perfect base buttercream icing and ways to infuse flavours into it)
Yield: