Now that the days are shorter and snow has fallen in many parts of Canada, your palate is probably craving something a bit heartier. But, comfort foods don't have to be meat heavy. Sure, chili and meat stews are good, but it's great to have options for comforting vegetarian dishes too. This recipe, from Mary Berg's new Kitchen Party cookbook, is a simplified version of a fondue, with bubbly cheese, white wine and mushrooms. Like the little black dress, recipes in this cookbook are all meant to be suitable for a busy weeknight as well as special celebrations.
You can use any mushrooms or combinations of them, with shiitakes, Portobellos, creminis, and king oysters being Berg's favourite.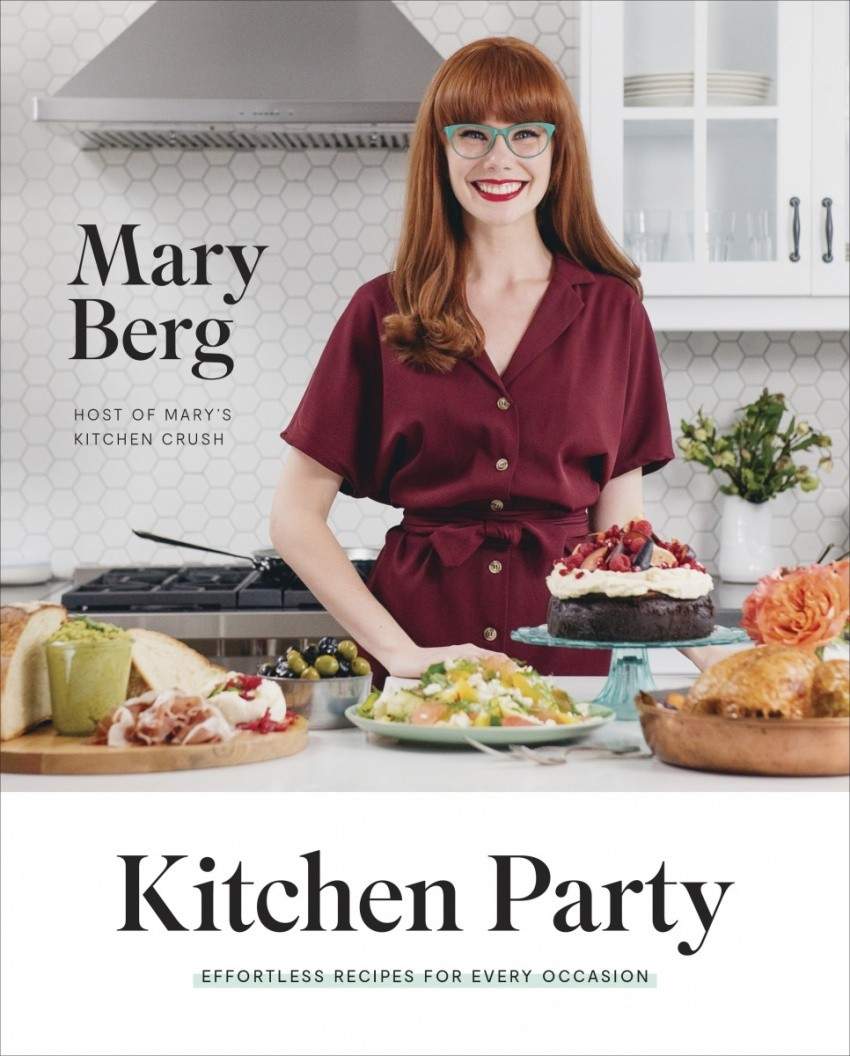 2 tbsp unsalted butter
1 tbsp olive oil
3-4 cups assorted mushrooms, cleaned, sliced or torn
1 sprig rosemary
3 sprigs thyme
kosher salt, to taste
freshly cracked black pepper, to taste
1 clove garlic, finely minced
1/4 cup dry white wine
8 1/2 - 10 1/2 oz. camembert cheese, cubed
Crusty French bread, for serving
Position an oven rack in the top third of your oven and turn on the broiler.
Set a cast iron, or other ovenproof, skillet over medium-high heat and melt the butter and oil. Toss in the mushrooms, rosemary, and thyme and season with a little salt and pepper. Cook the mushrooms until they have released their liquid and all of it has evaporated and the mushrooms begin to caramelize, about 5 to 6 minutes. Turn off the heat and add in first the garlic and then the white wine. Stir, scraping the bottom of the pan to deglaze, until all of the wine has evaporated.
Scatter the cheese on top of the mushrooms and place the pan in the oven. Broil for 3 to 5 minutes, or until the cheese is melted and bubbling. Serve hot from the oven with lots of crusty bread for dipping.
Yield: