An exciting new business collaboration between Saskatchewan's Des Nedhe Group and Road Coffee has resulted in what is described as "Canada's first fully Indigenous coffee company."
Solstice Coffee is the first coffee company in the country that has a fully Indigenous supply chain. These means purchasing from Indigenous groups running coffee plantations (i.e. "single-origin sourcing") around the globe to a roasting facility just outside of Saskatoon.
"We are pleased to collaborate with [Alisha Esmail of Road Coffee]. She brings a wealth of business experience and a talent for finding innovative solutions. Alisha sees the value in working with Indigenous businesses; together we share a mutual respect and are eager to see each other grow while fostering sustainable and impactful change," explained Sean Willy, CEO of Des Nedhe Group, in this week's announcement.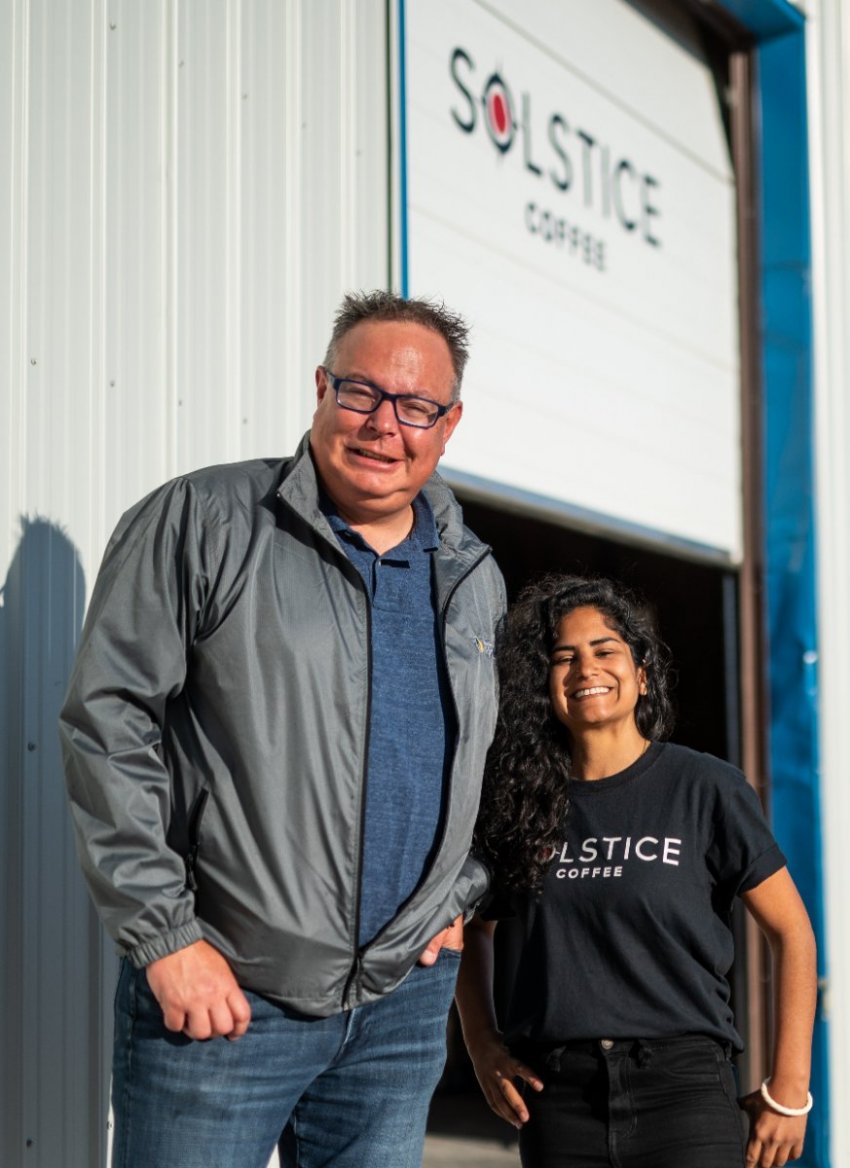 Launched in 1991 by English River First Nation, the Des Nedhe Group has always had a goal of enabling and supporting Indigenous economic development and entrepreneurship. This new partnership is no different, with collaborative and fundamental goals of creating more Indigenous jobs, working towards economic reconciliation and celebrating Indigenous cultures around the world.
"The coffee supply chain is in crisis, global demand for coffee is going up yet production is going down. Coffee producers often get paid below cost of production, unable to provide for their families as a result coffee farms are being abandoned at an exponential rate. Unless we change the way the coffee supply chain works, our "morning" cup of coffee won't exist the way it does 10-15 years from now," says Alisha Esmail.
"I couldn't reconcile the idea that most of the coffee farmers globally who produce our morning cup of coffee still don't have access to basic needs and remain in unsustainable supply chains dictating people's way of life. As a Canadian business owner, I knew I had the power to create a solution that empowers Indigenous entrepreneurs from the farm to cup."
For more information on Solstice Coffee, people are encouraged to head to the company's website.