A beautiful ombre visual not unlike a summer sunset, it might just be love at first sight and sip with this refreshing cocktail recipe from Vancouver's Nuba.
If you haven't had Arak before, know that this Middle Eastern spirit has an intense anise flavour and is best used sparingly in cocktails as to not overpower. In Nuba's Beruit Sunset, it is balanced out by triple sec, pomegranate syrup and citrus.
A Tequila Sunrise has got nothing on this drink!
Beirut Sunset cocktail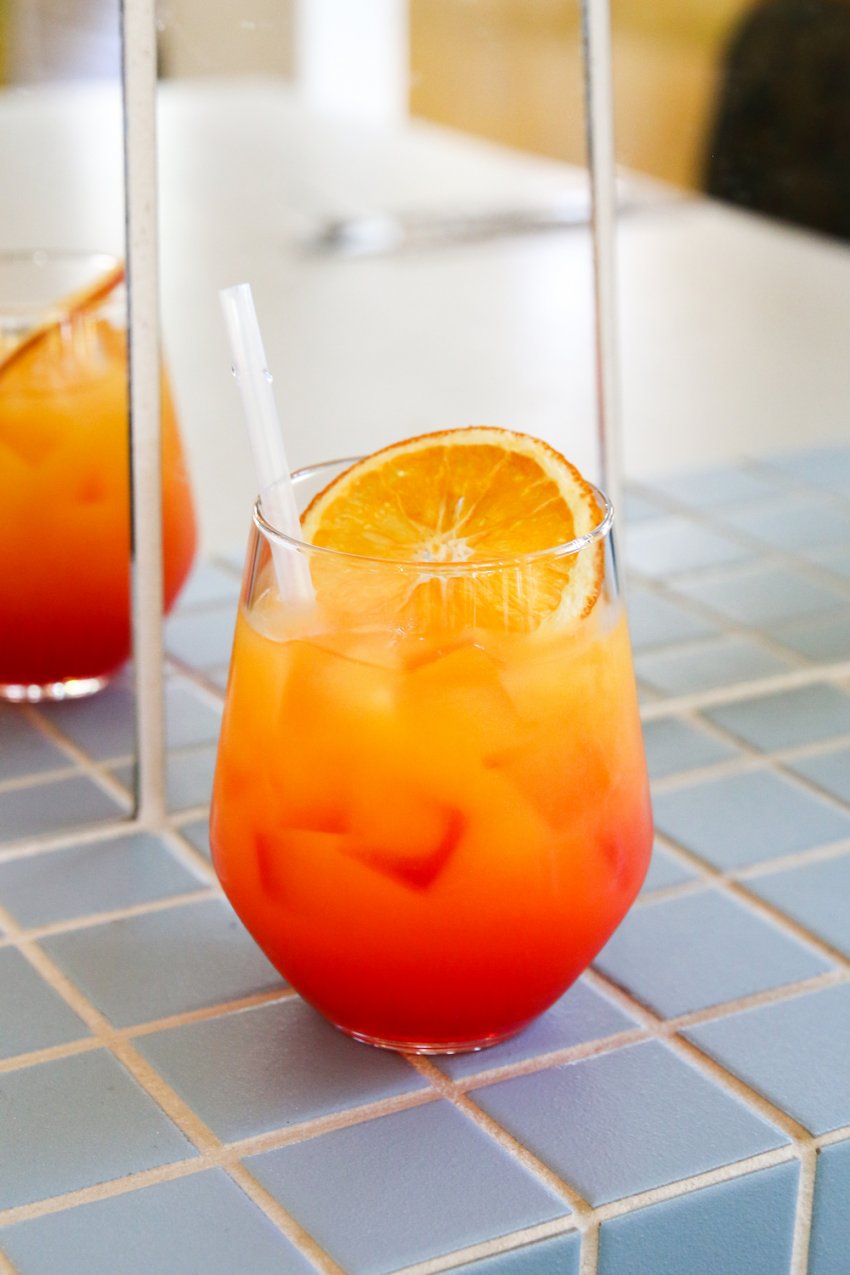 1 oz Arak
3/4 oz triple sec
1 splash pomegranate syrup
2 oz good quality orange juice
dehydrated orange slice, for garnish, optional
Fill stemless wine glass with ice.
Add Arak, triple sec and pomegranate syrup. Stir to combine and then top with good quality orange juice.
Garnish with a dehydrated orange wheel and enjoy!
Yield:

Prep Time: