Country music and the Calgary Stampede go hand-in-hand. In addition to stars like Toby Keith, a lot of local stars, like Tanya Ryan work hard to perform some of the best music during the 10 days of festivities.
Originally born in Saskatoon, SK, the singer-songwriter now calls Okotoks home. Over the past few years, Tanya has been showcased on CMT Canada and has won a variety of competitions, including Calgary Stampede's 2012 Nashville North Star contest and the 2012 Ponoka Stampede talent competition. Last year, she was a nominee for the Canadian Country Music Association's 2014 Discovery award.
Tanya has had the opportunity to open for a long list of fellow Canadian musicians like Dallas Smith, Aaron Lines, Aaron Pritchett, as well as the well-known American country band, The Nitty Gritty Dirt Band (Fishin' in the dark, anyone?). The release of her latest single: "Cry for the Devil" came with a powerful music video directed by multi-CCMA Award Nominee, Troy Niemans. This year is looking bright for Tanya, with a new single: "Simple As That" now released to Canadian country radio.
You can catch her performing live on the Nashville North stage between 3 p.m. and 3:45 p.m. until July 7th, so make sure to make your way to the grounds and head straight for this big tent to hear some of her great tunes and spend some quality with cowboys and cowgirls, faux and real alike.
To eat like a country star, stop by these restaurants in Calgary.
Breakfast
You're going to have to leave the city for this one. There is nothing better for breakfast than the Chuckwagon Cafe & Cattle Co. in Turner Valley, AB. It's a beautiful drive and the it has the best eggs and bacon you'll ever have!
Lunch
Open Sesame: I'm a sucker for Asian fusion. Plus, it has this great build-your-own [stir fry] option which ensures you get all your favourite stuff on one plate.
Dinner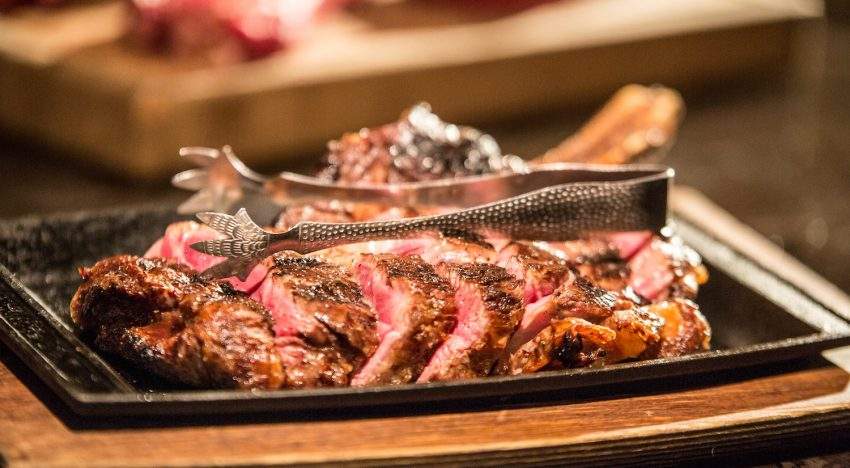 Vintage Chophouse: They make an amazing steak here and will have live music occasionally, as well.
Drinks
Ox and Angela: It has an awesome wine selection and great tapas dishes. I usually can't have some drinks without having a snack, too.
Tanya Ryan's "Cry For The Devil" music video