The third episode of CTV's popular new music series, The Launch, saw two sets of Calgary musicians pitted against each other in the final sing-off. In the end, singer-songwriter Amy Bishop was beat out by the rock trio, The Static Shift, to have their version of Wide Awake" get launched on all music platforms for streaming and purchasing last week.
Together since middle school and comprised of three young men--Mitchell Brady (guitar and lead vocals), Keone Friesen (bass and harmonica) and Isaiah Stonehouse (drums and background vocals)--the young rock band has played all over Alberta and British Columbia and shared the stage with big talents like The Sheepdogs, Colin James and Trooper. With a win on The Launch now under their belts, we can probably expect them to be hitting the road more often in the coming months.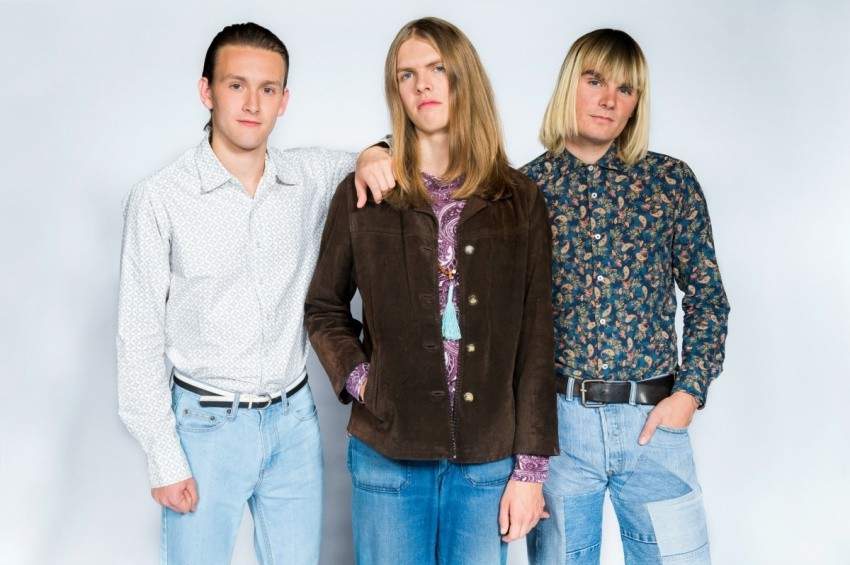 "Lately, I have been trying to eat completely vegetarian," says the band's lead singer, Brady. "Sometimes when you are on the road, and you are playing shows at different locations, it is way more convenient to get fast food, which isn't the healthiest alternative! Lately, I've just been eating as many greens as possible and staying away from meat."
Talking happily about classic Canadian fare, Brady says he and his band mates always like discovering a good quality poutine, but love a big plate of ginger beef, seeing as it is a Western Chinese dish created in their hometown of Calgary.
When they're not performing live or touring, here's where The Static Shift likes to eat and drink around Calgary.
Breakfast
Friesen: There's a place called Galaxie Diner in Calgary, which I actually just went to for the first time only few weeks ago and I will definitely start going there more often. They had an amazing omelette and really good milk shakes. Oh, and free coffee too! You can't argue with that!
Lunch
Friesen: The Palomino Smokehouse has amazing freshly smoked meat, freshly smoked ribs and smoked wings... smoked everything! We play there really often too, most recently on New Year's Eve. It is a great live music venue, as well as a good spot to eat.
Another really good place is Clive Burger on 17th Ave. It is a great place to go eat, they have amazing burgers, and amazing poutine. They have their own special sauce called "Clive Sauce" and if you put that on your poutine, it is even more delicious!
Dinner
Friesen: There is a place called Saigon Star by my house, which is a Vietnamese restaurant, and they have excellent pho. I am a really big pho fan!
Drinks
Stonehouse: I think, speaking for the band, our two favourite places would be The Blues Can in Inglewood on 9th Ave, and the Ship and Anchor on 17th. They are both really good venues for live music and it is busy in these restaurants, so we love going out for drinks, grabbing some food and watching live music there.