As the Edmonton blogger for Alberta Pork's Passion For Pork program, Sharman Hnatiuk shares a mix of her own home cooking recipes, along with tips, tricks and recipes from some of Edmonton's hottest chefs.
Hnatiuk organizes Swine & Dine, a dining series that takes place in various locally-owned restaurants throughout Edmonton, where chefs create multi-course meals featuring Alberta Pork, from appetizer to dessert. Coming from a family with strong agriculture roots in Alberta, Hnatiuk is committed to showcasing and promoting the best of what Alberta's fields and farms have to offer.
Breakfast
Canteen: As a gluten-free girl, I find it challenging to find a good variety of breakfast options, but I am guaranteed a satisfying Sunday brunch at Canteen. The hardest part is deciding between a beautifully-crafted smoked salmon eggs Benedict on house-made gluten-free cornbread and the Huevos Canteenos topped with house-smoked pulled pork.
Lunch
Boualouang Laos & Thai Cuisine: I love an Asian infusion to spice up my day, and this place in Chinatown serves up authentic dishes that send my taste buds back to Southeast Asia. I've introduced many a friend to Boualouang, and they swiftly become believers that it is the best Thai restaurant in the city. After a bowl of Tom-Yum Ga Tee (spicy Thai hot and sour soup with coconut milk, young coconut meat, cherry tomatoes, mushrooms, galangal, lemongrass and lime leaves), I think you may agree with me.
Dinner
Hundred Bar & Kitchen: If I am the pork girl, then chef Andrew Cowan is definitely the pork guy. The selection of house-cured meats and handmade sausages, served with foie gras honey popcorn make his charcuterie plate a must. I love not having to order at a restaurant, so I'm a big fan of requesting his off-menu dinners. Chef Cowan has served me several of the most exciting and delicious meals I've had in Edmonton.
Drinks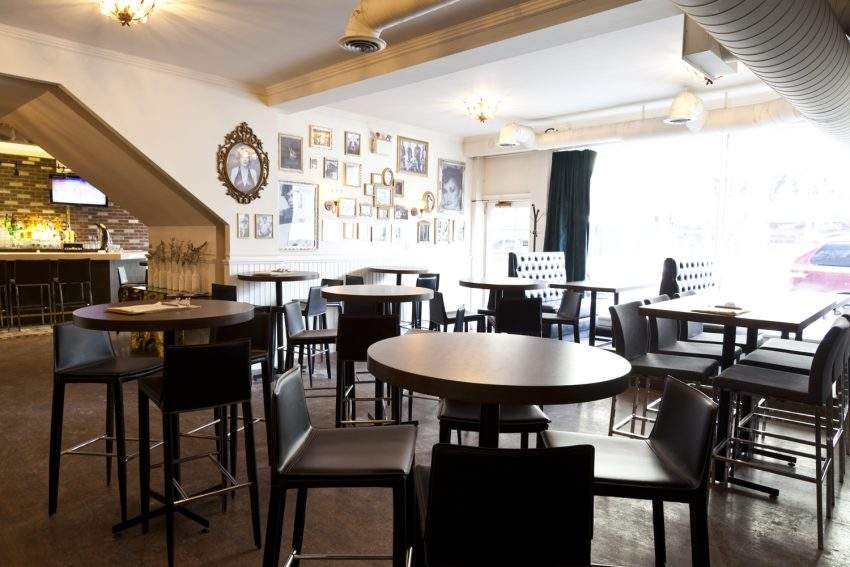 The Common: I'm embarrassed to admit that I'm fan of sweet drinks, but thanks to hipster hangouts like this one, I get to order vintage and modern cocktails that would otherwise be labelled as "girly" drinks. The elderflower gin and tonic, Pimm's Cup, and blackberry bourbon iced tea are all equally delicious.