What sets Sunterra Market apart from other vendors is its commitment to providing patrons with ethically-sourced local farm-fresh products. Sunterra Meats, located in Trochu, Alberta, has been producing premium quality pork for nearly 30 years, so it's safe to say that when it comes to pork, they know their stuff.
That's why we were thrilled at the opportunity to partner with Sunterra Market for our second annual Alberta ERA: Mesozoic Era-inspired dinner. The Alberta-based market will be providing the pork for both our canapes and our highly anticipated carnivore course, a char siu with five spice pork drippings.
Until then, we recommend trying out this southwestern marinated pork capicola steak from Sunterra Market. The recipe makes for a delicious entree on its own, or can be sliced into strips on top of a salad.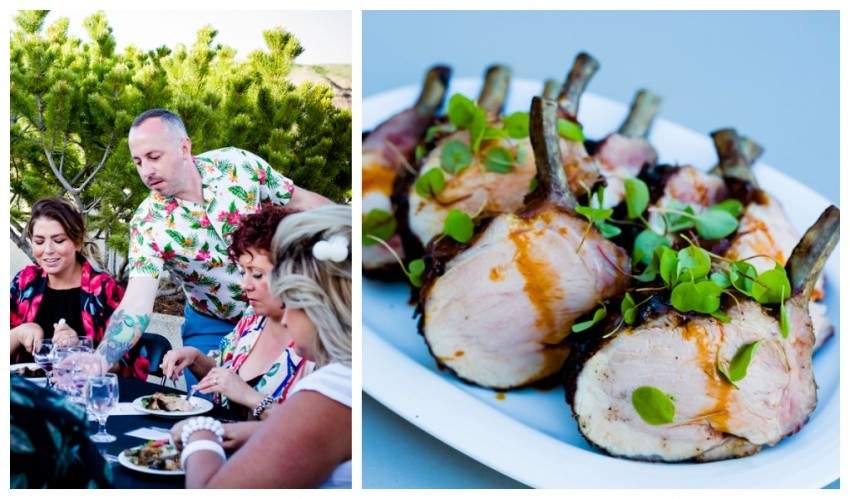 Marinade
6 tbsp Frank's Red Hot sauce
4 tbsp canola oil
4 tbsp brown sugar
1/4 cup chopped fresh parsley
2 tsp chopped garlic
1/2 tsp chili powder
1/2 tsp fresh cracked black pepper
1 pinch chili flakes
salt, to taste
In a medium bowl, combine all marinade ingredients and set aside.
Pork steak
900 g Sunterra Farms pork collar butt
1/2 green pepper
1/2 red pepper
1/2 cup green onion
Cutting across the grain, slice the pork collar butt into steaks, about six to seven ounces each. Marinate the steaks for 3 to 4 hours or overnight.
Before grilling, bring the steaks to room temperature. Meanwhile, dice the peppers and slice the green onion.
Heat a grill or cast iron pan to medium and brush with a light coating of oil. Grill the steaks on both sides. Using a basting brush, coat the steaks with the marinade each time you turn. Grill until steaks are cooked through and meat is lightly charred. Discard any leftover marinade.
Serve on a platter garnished with red peppers and green onions.
Yield:

Prep Time: