When it comes to decadent dishes meat dishes, those made with pork is rarely at the top of the list. Yes, there's pork belly and the resulting bacon, but that craze has arguably tapered off in the past five years or so. Duck breast, lamb chops, or even a top-notch ribeye steak are all considered more "decadent" meat options than swine. Thankfully, Gaspor is changing that.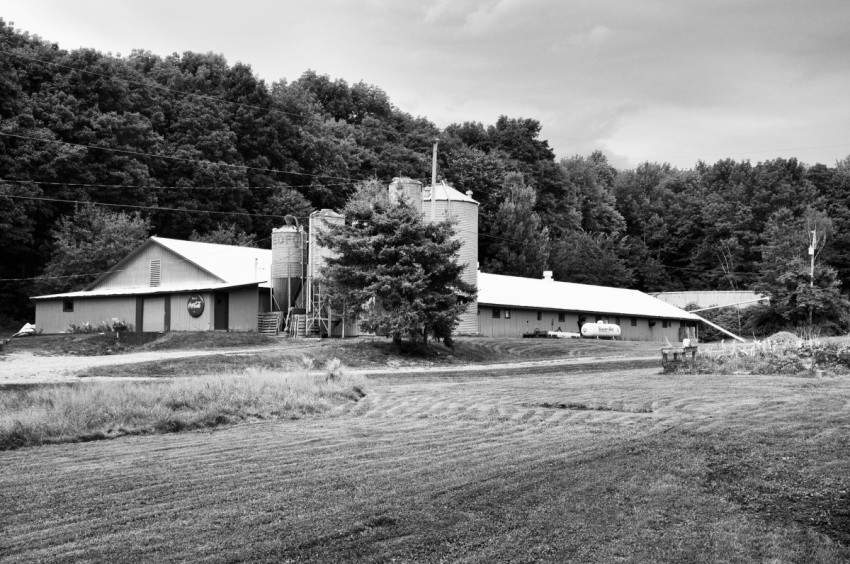 Located in St. Jerome, Quebec, about an hour northwest of Montreal, Gaspor has been a game-changer in pork production since it was founded in 1999. It's all thanks to a trip to Spain, where pork producers Marc and Céline Aubin discovered the wonderment that is milk-fed piglet. Fast forward a few decades, and their sons Nicholas and Alexandre are now running the show, raising and supplying their piglets to some of the best restaurants in the world, including Thomas Keller's Per Se in New York, and French Laundry in the Napa Valley.
So, how did a small farm in Quebec end up supplying three-Michelin-star restaurants? According to Gaspor's manager and rep, Max Poirier, a number of factors contribute to Gaspor's success.
"When Normand Laprise (of Toque) and Martin Picard (of Au Pied de Cochon) initially tasted Gaspor's milk-fed piglets, they found it interesting, but also provided feedback that has led to changes in creating the product we sell today," Poirier says.
Essentially, the chefs found that because the piglets were so small (they were only four weeks old), it made them difficult to cook in any other applications than cooking whole or in entire sections.
Incorporating this industry input, Gaspor did something that many other pork producers would proclaim is impossible; it decided to raise piglets on milk alone, until they reached a size that is easier to work with, growing to about 30 kilograms. After the piglets consume their mother's milk for about the first four weeks of their lives, they are switched to another milk that Gaspor has specially developed for another seven to 10 weeks, before going to slaughter at about three months of age. The resulting product is as sweet and tender as a younger piglet would be, but is large enough to allow for more versatility in the cuts that it yields.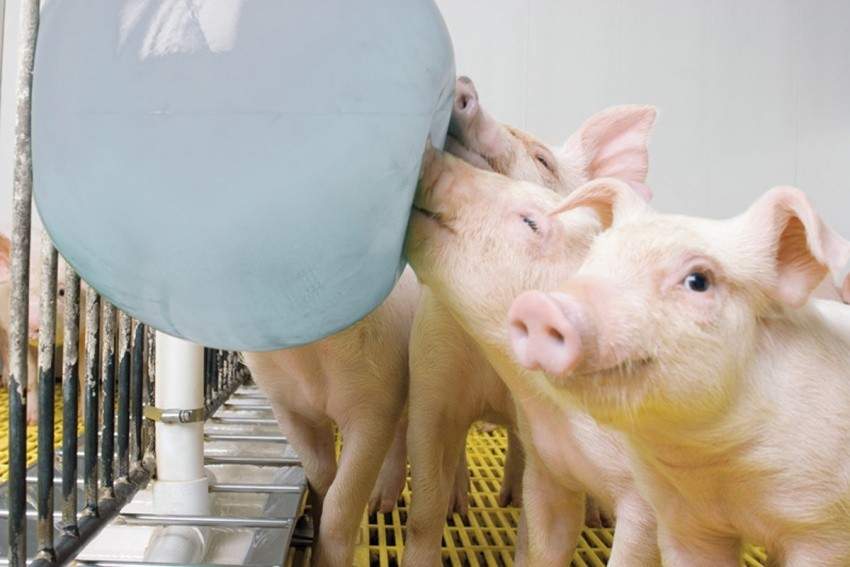 "The size of the meat has to be the same, it has to be consistent, when we are supplying to restaurants and hotels," Poirier explains, "It's impossible for them to [work out their costs] when one week they get a shoulder that is one kilogram and the next week they get a shoulder that is six kilograms."
This consistency is one of the biggest difficulties that Gaspor faces, in addition to the expense of raising piglets on milk alone. Poirier says, "We have to feed them eight times the amount of food as pigs who are grain-fed. It means that our product is quite expensive compared to regular pork. People don't understand the price difference."
It's an expense that can almost be overlooked when you consider the taste of Gaspor's product though. Although the Aubins and Poirier can't divulge the entire milk-formula that they use, they can say that an integral component is coconut fat, which lends an incomparable succulence to the resulting pork fat. Let's just say that it's not the type of fat you cut off and push to the side of your plate, and neither is the skin. It's thin and crisp, unlike any you may have had at pig roasts.
"When we have chefs and such come visit the farm, at the end, we take various cuts and simply cook them over charcoal," Poirier says.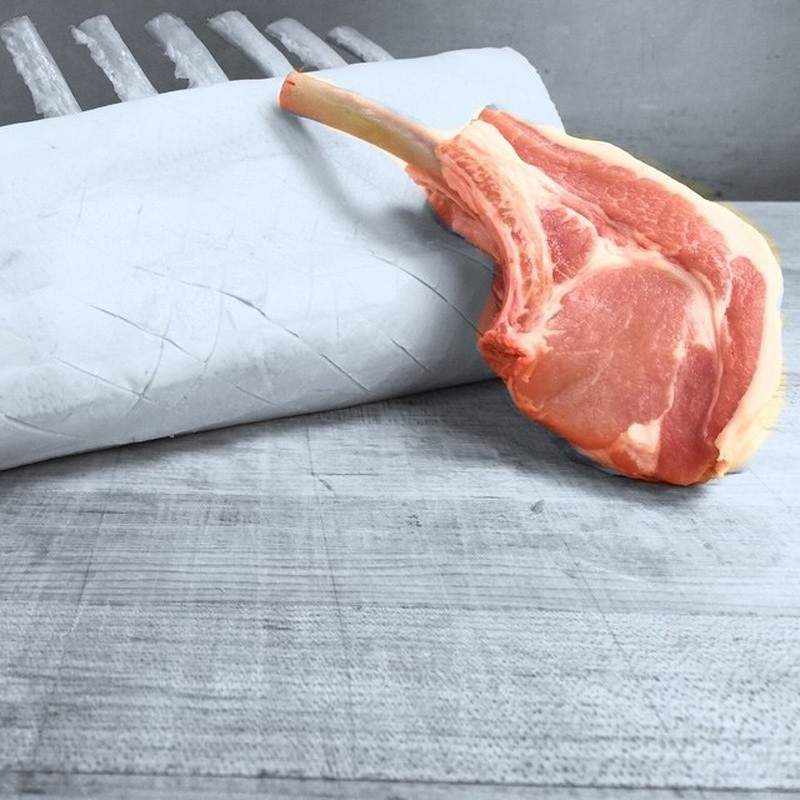 It's a product that comes without pretense, garnish or gimmicks. And its marketing tactics work, because it can't produce enough to keep up with the demand. Gaspor slaughters about 100 piglets a week, working out to over 5,000 over the course of a year. It ships across Canada and the United States, and even send shipments to Japan three or four times a year.
The most impressive part is that Gaspor sees its product from start to finish. from raising and slaughtering the piglets, to transform the meat into various cuts and pre-fabricated products and shipping them to chefs and restaurateurs across North America and abroad.
"We know our product is very good but without the chefs, it would not be anything. The union between us at Gaspor, and the chefs we work with is very important," Poirier states. After all, chefs the people using the product, and if they like what they're getting, they will continue to purchase it. And purchase it they do, because no one else is doing what Gaspor is: focusing on quality instead of quantity, and building human relationships. It might not be cheap, but it's also difficult to argue that it's not some of the best tasting pork you will ever get to try.