Pears are one of our favourite fall fruits, especially when tossed with warming spices and drizzled with caramelized honey like in this galette recipe from The Bite Me Balance Cookbook. The sisters and cookbook authors Julie Albert and Lisa Gnat feature more than a hundred healthy recipes—combined with an occasional indulgent one—showing their readers that it's possible to eat well without a strict diet.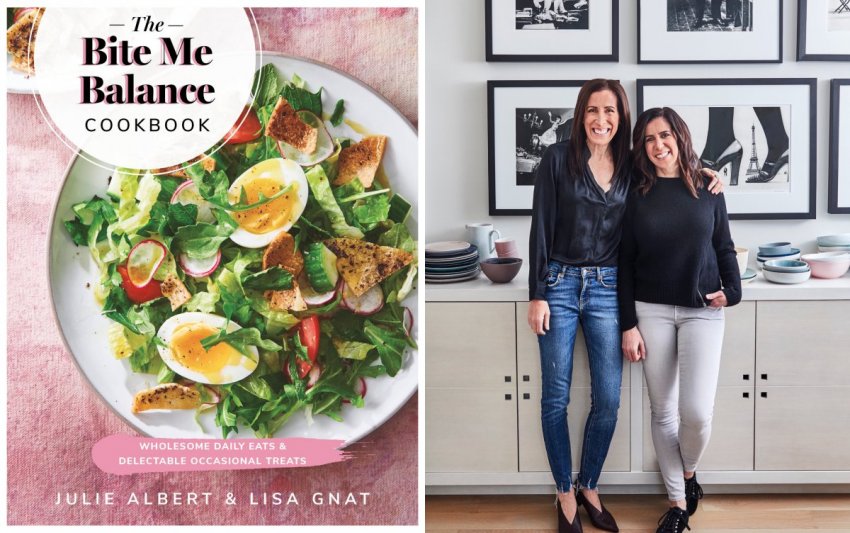 This pear galette is easy to prepare and makes a perfect end to dinner on a chilly fall evening.
Crust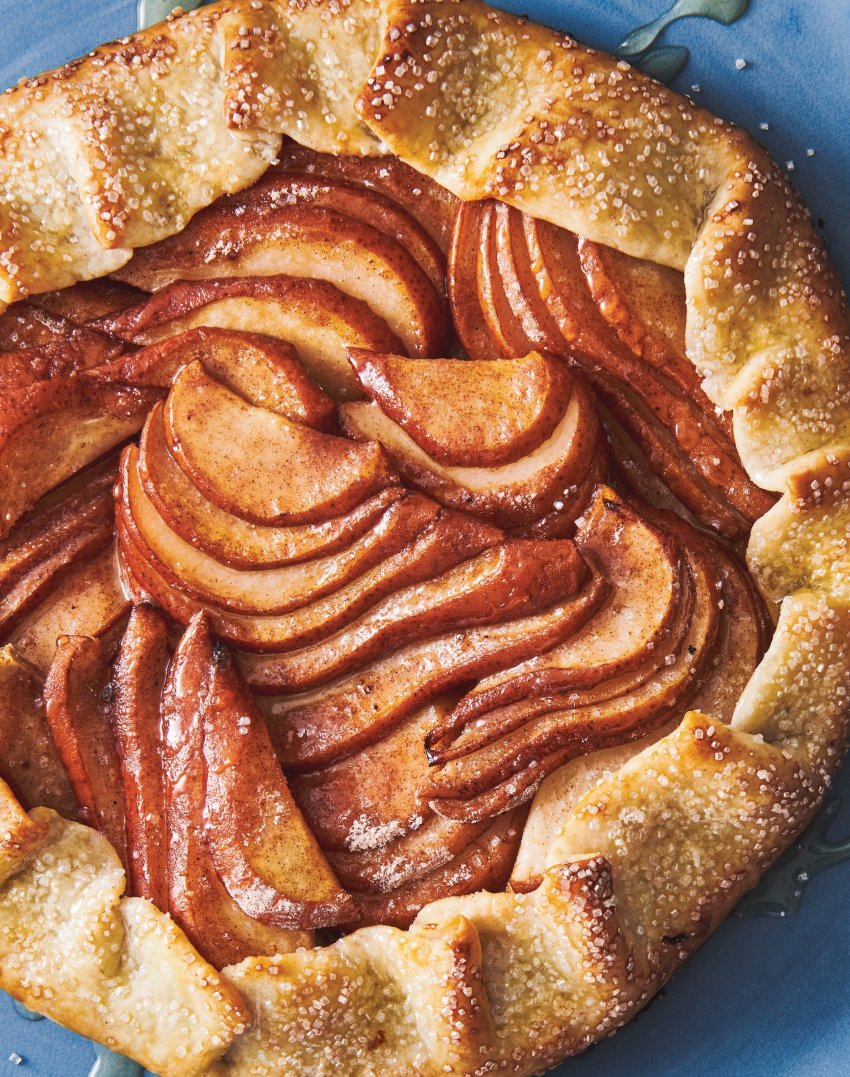 1 1/4 cups flour
1 tsp sugar
1/4 tsp kosher salt
1/2 cup cold butter, cut into pieces
1/4 cup ice water
For the crust, place the flour, sugar, and salt in a food processor. Pulse to combine. Add the butter and continue to pulse until the mixture resembles a coarse meal. Add the ice water and process just until the dough starts to come together.
Turn the dough out onto a work surface and form into a flat disk. Wrap the dough in plastic wrap and refrigerate for at least 1 hour before rolling. Preheat the oven to 400ºF and line a baking sheet with parchment paper.
Pear Filling
4 medium Bosc pears, cored and sliced into ¼-inch-thick slices
1/4 cup sugar
2 tbsp flour
1 tsp ground cinnamon
1/4 tsp ground ginger
1/4 tsp ground nutmeg
1 tbsp melted butter
1 tbsp honey + more for garnish
1 egg lightly whisked
2 tsp coarse sugar
For the filling, in a medium bowl, toss the pears with the sugar, flour, cinnamon, ginger, and nutmeg until well combined. Set aside.
On a lightly floured surface, roll out the dough into a 14-inch circle. Transfer the dough to the prepared baking sheet and brush the melted butter and honey over the surface, leaving a 2-inch border. Arrange the pears on top of the butter and honey mixture. Fold up the edges of the crust over the pears. Brush the crust edges with the whisked egg and sprinkle with the coarse sugar.
Bake until the pears are bubbling and crust is golden brown, 36–38 minutes. Remove from the oven and drizzle with honey to garnish. Serve warm with ice cream if desired.
Yield:

Prep Time:

15 minutes (+ dough refrigeration)

Cook Time: