If you enjoy reveling in root vegetable season as much as we do, being on the lookout for unique ways to transform humble ingredients like beets into bright and beautiful culinary creations is a must.
Eat, Habibi, Eat!–the debut cookbook from chef Shahir Massoud–is packed with more than 100 recipes that offer fresh and fun takes on Middle Eastern cooking while celebrating bold flavours, bright colours, and seasonal ingredients.
This pink and gold beet dip with pine nuts recipe encompases all of the above in one delicious and vibrant dish that can be served as a standalone snack or as an introductory course to an array of family-style meals.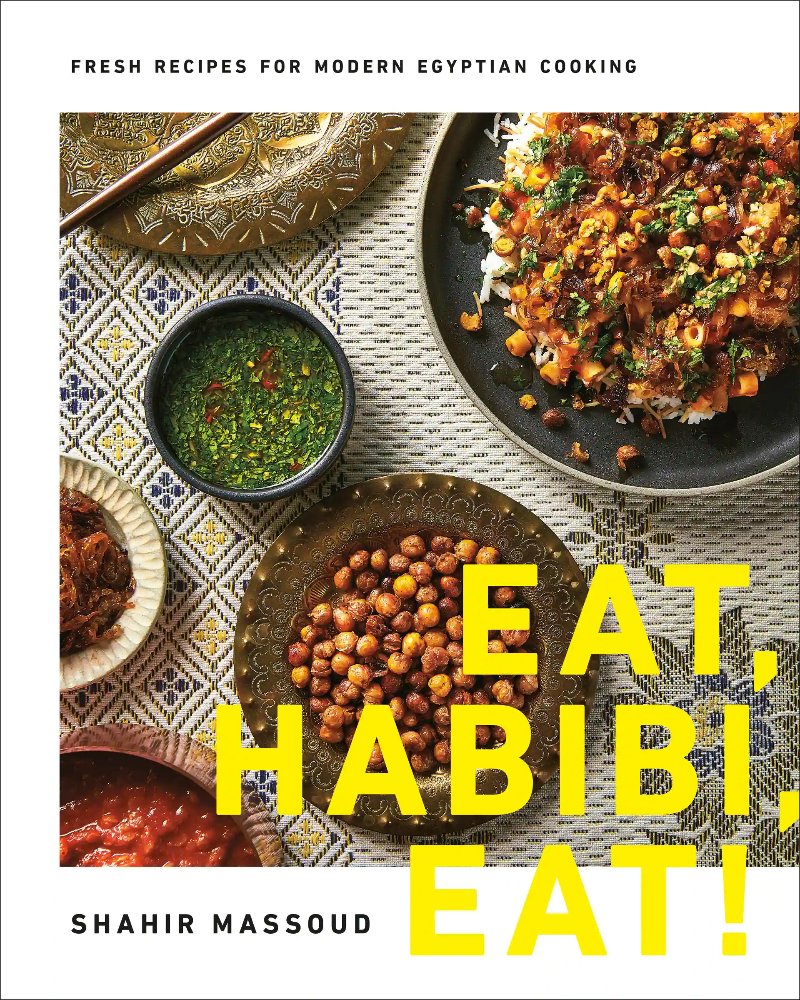 "A bright pink dip made of pureed beets has always been one of my favorite dishes, both aesthetically and in terms of taste," explains chef Massoud in the recipe introduction. "But mixing a sunshine-yellow beet dip into the equation takes this classic to uncharted, borderline tie-dyed levels of presentation that people will love. It's an extra step to make two different batches of dip, but when you bring them together and combine them with all those finishing touches, it's a real showstopper."
Pink and gold beet dip with pine nut garnish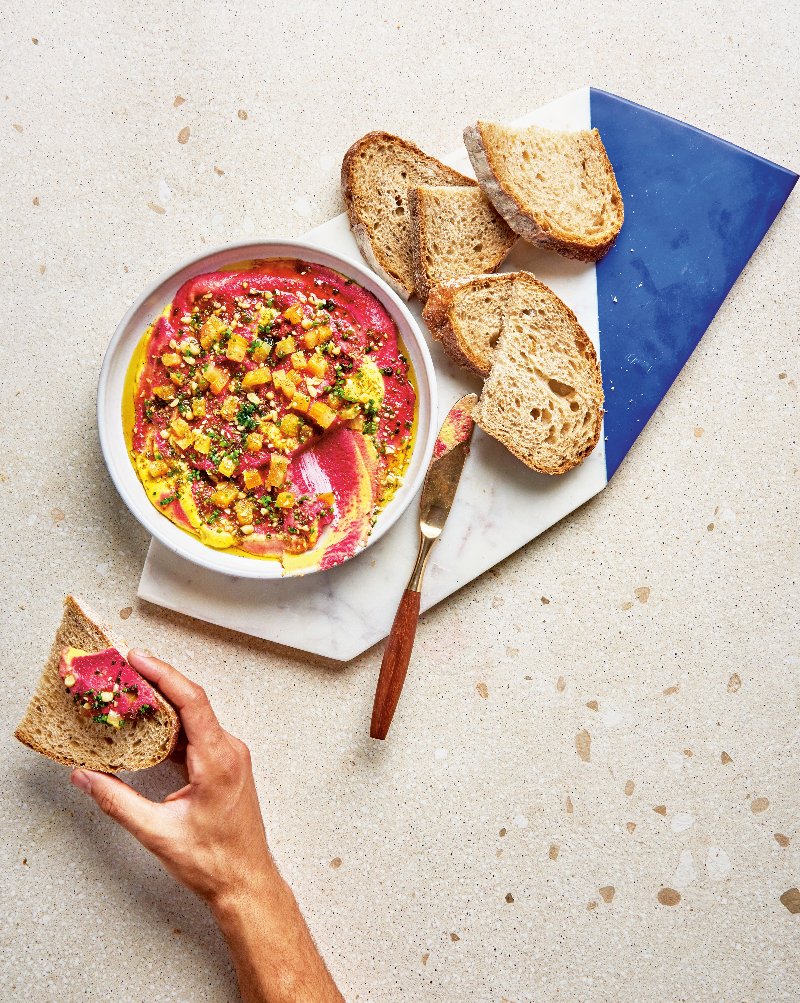 3 medium-sized red beets
3 medium-sized yellow beets
½ tsp turmeric
4 garlic cloves, divided
1 cup Greek yogurt, divided
1 cup tahini, divided
2 tsp salt, divided
2 tsp ground cumin, divided
2 tsp ground coriander, divided
2 tbsp lemon juice, divided
⅓ cup pine nuts, toasted and chopped
¼ bunch chives, finely chopped
1 tbsp za'atar
2 tbsp olive oil
Preheat the oven to 400°F. Wrap the red beets in a tight foil packet, and wrap the yellow beets in a separate foil packet. Try to find beets of similar size so that they cook in the same amount of time, and keep the yellow beets separate from the red ones to preserve their contrasting colour.
Roast on a baking sheet for 1½ to 2 hours, or until very tender. Remove the beets from the oven, unwrap them from the foil packets, and peel while still warm. Chop the peeled beets, reserving ½ cup of the yellow beets for garnish.
Puree the yellow beet dip first. Place the peeled and chopped yellow beets in the food processor and add the turmeric. Then add 2 cloves of garlic, ½ cup of the yogurt, ½ cup of the tahini, 1 teaspoon each of salt, cumin, and coriander, and 1 tablespoon of lemon juice. Puree until very smooth. Remove from the food processor and transfer to a bowl.
Repeat with the red beets. Add them to the food processor along with the remaining garlic, yogurt, tahini, salt, cumin, coriander, and lemon juice. Blend until very smooth.
To plate, place a dollop of the yellow beet dip on the bottom of your serving bowl. Top with some of the red beet dip, then artfully draw swirls through the whole thing with an offset spatula or the tip of a knife. Creatively add more dollops of the contrasting colours to create a unique look. To finish, top with the pine nuts, chives, za'atar, olive oil, and the leftover yellow beets.
Yield:

Prep Time:

Cook Time: