Another keeper, this recipe for classic white bread comes to you by way of Rosie Daykin's new book, Let Me Feed You that is officially available for purchase as of April 9.
While many of us are becoming more aware of our diets, especially after the release of the new Canada's food guide, there's nothing wrong with a few slices of old fashioned white bread from time to time. In Daykin's new cookbook, she shows just how easy and rewarding it is to go back to basics and prepare classic dishes, whether it's a quiche or flaky biscuits.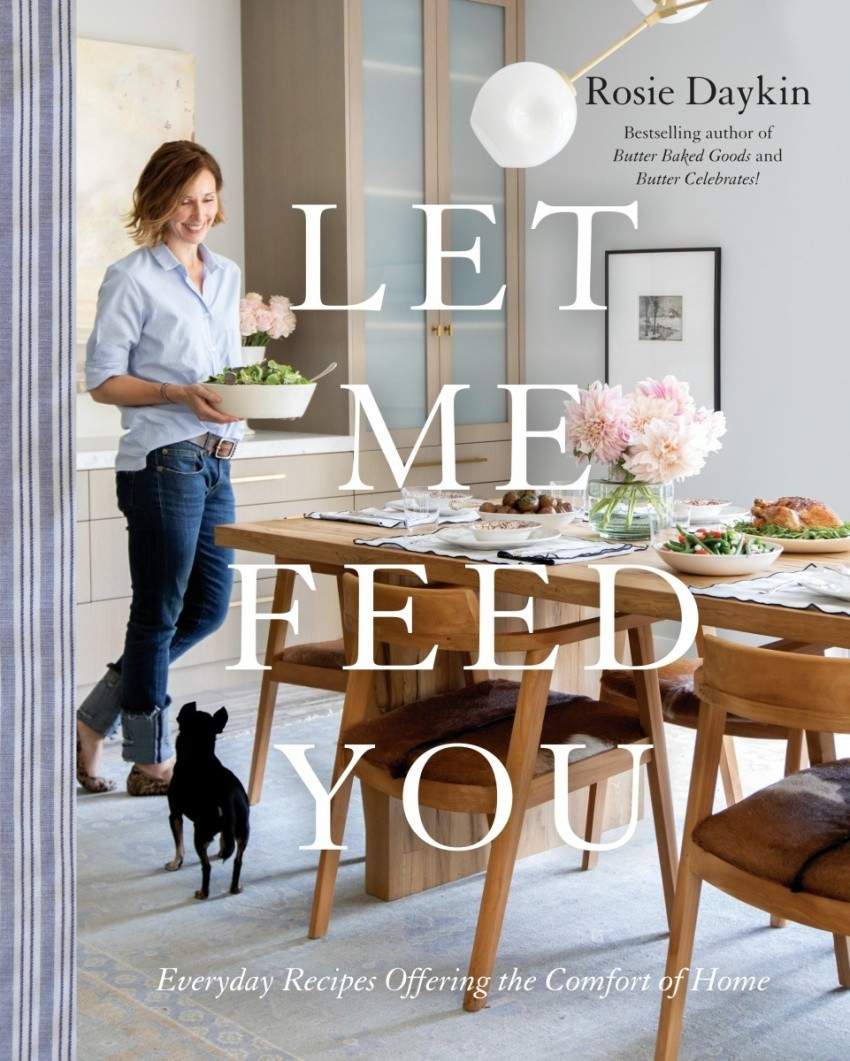 White bread
3 cups bread flour
2 packages (1 1/2 tbsp) active dry yeast
1 tbsp butter, room temperature, plus more for bowl and pans
3 tbsp granulated sugar
1 1/2 tsp salt
2 cups water, (about 120ºF)
2 1/2 cups all-purpose flour
1 egg
1 tbsp cold water
Butter a large mixing bowl and two 8-inch loaf pans. Set aside.
Place the bread flour, yeast, 1 tablespoon butter, sugar, and salt in the bowl of a stand mixer fitted with the paddle attachment. Beat on low speed to combine. Add the warm water and continue to beat until well combined. Scrape down the sides of the bowl and beat on high for several minutes until the dough is forming but quite tacky and shaggy.
Change the paddle attachment to the dough hook and add the all- purpose flour. Beat on medium speed until the dough starts to come together. Turn the mixer to medium-high and continue to beat until the dough pulls away from the sides of the bowl and is smooth and slightly sticky, 5 to 7 minutes.
Turn the dough out onto a lightly floured work surface and knead it by hand until it's smooth and no longer sticky, about 5 minutes (see note). Shape the dough into a smooth ball and place it in the prepared mixing bowl. Turn the dough over once to coat it in the butter. Cover the bowl with plastic wrap or a clean tea towel and set it in a warm, draft-free spot on the counter. Let the dough rise until it has doubled in size, about 1 hour.
Punch the dough down to release the air inside. Turn it out onto a lightly floured work surface and let it rest for 10 minutes.
Divide the dough into two evenly sized pieces and, using a rolling pin, roll each piece into a rectangle, about 8 × 12 inches. Starting from the shorter side, tightly roll up each rectangle and place one in each of therepared loaf pans. Cover lightly with plastic wrap or a clean tea towel and return to the warm, draft-free spot to rise until doubled in size again, about 45 minutes to 1 hour.
Preheat the oven to 375ºF.
In a small bowl, whisk together the egg and cold water. Using a pastry brush, coat the top of each loaf with the egg wash.
Place the loaves on the center rack of the oven and bake until they're a lovely golden brown and make a hollow sound when you tap the top, about 30 minutes. Let cool in the pans for a few minutes before turn- ing onto a wire rack to cool completely.
Store, tightly wrapped in plastic wrap, at room temperature for 5 to 7 days or in the freezer for up to 2 months.
Yield: