Spring has sprung, and it's time for new menus at restaurants across the country. And depending on where you are, seasonal ingredients vary greatly. At Squamish's The Salted Vine Kitchen and Bar, chef Jeff Park is celebrating the new season with a prix fixe menu that features Pacific Northwest-inspired cuisine, including this strozzapreti with mussels dish.
The spring prix-fixe menu is offered on Wednesdays, Thursdays and Sundays from 5 to 9 p.m. for $35 per person, plus tax and gratuity.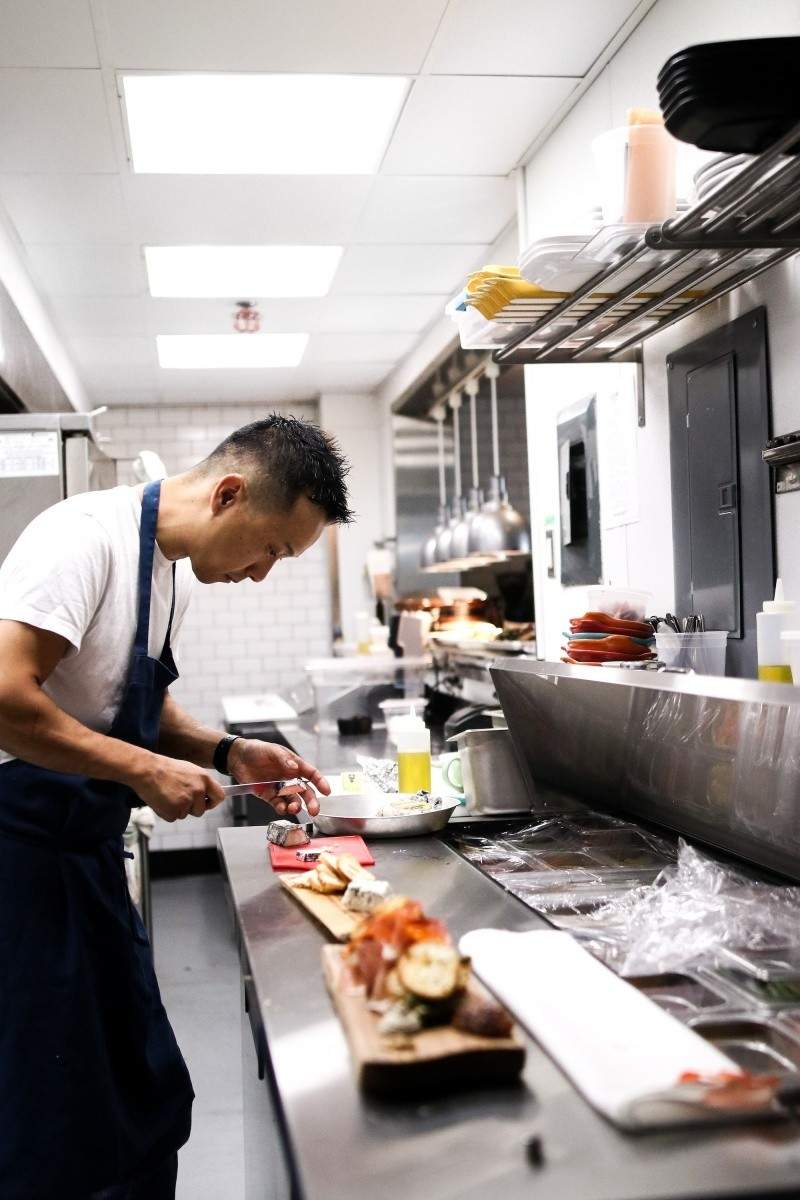 1 8 oz. package strozzapreti pasta
2 tbsp extra virgin olive oil
1 lb mussels, cleaned
1/4 cup white wine
8 oz. tomato and eggplant ragu, recipe below
2 tbsp butter, cubed
2 tbsp chopped parsley
salt and pepper, to taste
parsley bread crumb topping, recipe below
Bring water to a boil in medium pot, add salt and cook pasta until al dente.
Heat olive oil in sauté pan over high heat, add mussels and white wine, and steam until open. Discard any mussels that remain closed.
Add ragu and cooked pasta to the mussels and toss.
Add butter and parsley and season.
Plate and top with parsley bread crumb. Enjoy!
Tomato and eggplant ragu
1 cup extra virgin olive oil
1 medium onion, minced
2 eggplants, peeled and cubed
1 tsp chili flakes
5 cloves garlic, minced
1 28-oz. can tomatoes
4 tbsp tomato paste
1 cup chopped fresh mint
3 tsp sugar
salt, to taste
In a large pot, add olive oil and sweat the onion, eggplant, chili flakes and garlic until softened.
Add the canned tomatoes and break them up with a spoon, then add tomato paste and mint.
Stir well and add sugar and salt. Cook for one hour, then purée with food processor.
Cool down and store in fridge.
Parsley bread crumb topping
1/3 cup salted butter
1 cup panko bread crumbs
3 cloves garlic, thinly sliced
1/2 cup picked parsley
In a small saucepan, heat up vegetable oil to 275 F. Fry parsley until crispy and garlic until light brown.
Melt the butter in small pan, add panko and toast until deep golden brown.
In small mixing bowl, combine toasted panko, garlic and parsley, set aside.