There is never a bad time to visit the Rocky Mountains, but it's always nice to have a great restaurant help entice a person to make the trek.
Sauvage, one of Canmore's top restaurants, has just announced brand-new daily brunch and afternoon high tea offerings.
Beginning May 12, patrons can pop in during the day to enjoy a wide range of brunch dishes like souffle pancakes with wild berries, fresh cream and maple, turkish-style poached eggs with foraged greens, and a house-ground elk burger with smoked house-made cheddar and caramelized onions.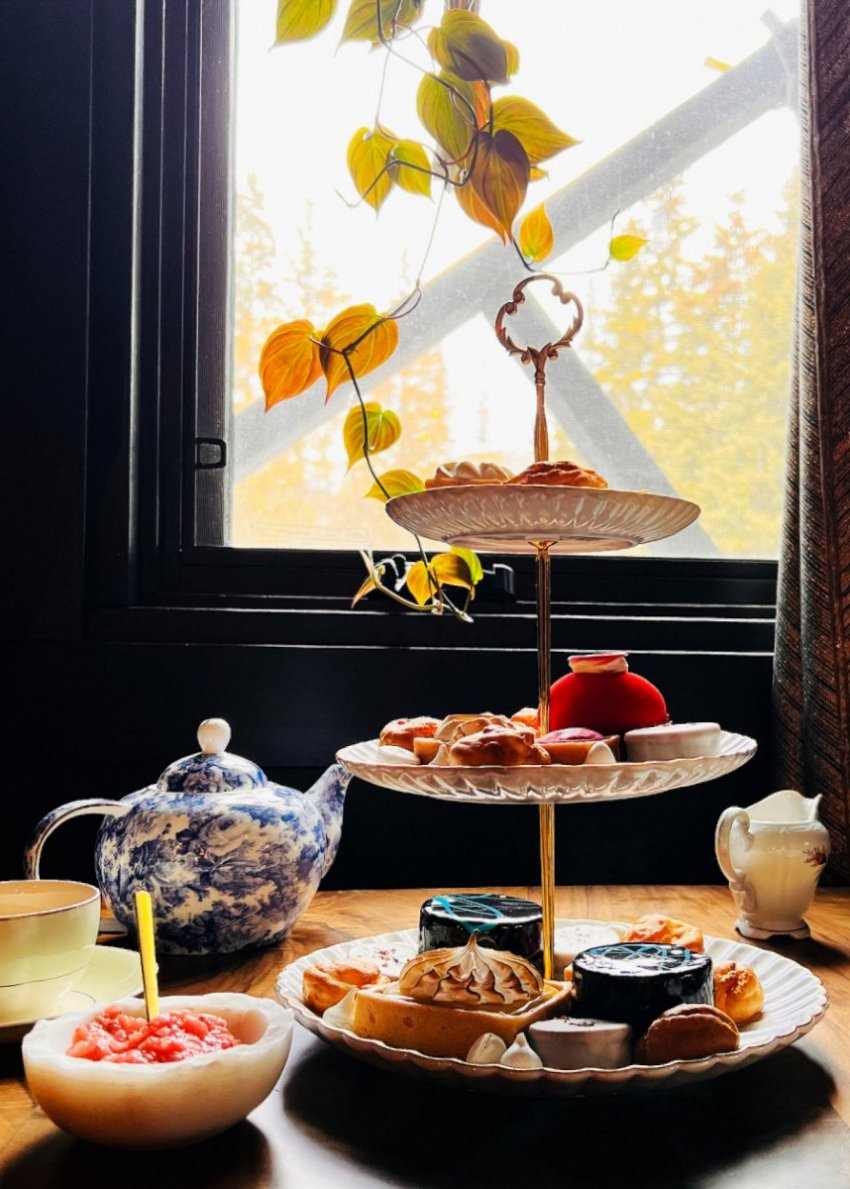 The afternoon high tea service is offered between 2 p.m. and 4 p.m. daily ($45 per person) and includes a tasty array of snacks like sandwiches, scones, cakes and preserves—all made in-house by Sauvage chef/owner Tracy Little and team. The tea selection comes courtesy of fellow local business, the Canmore Tea Company.
As a pet-friendly establishment, Sauvage also offers dog-friendly tea and biscuits for "well-behaved fur babies". Very cute!
Sauvage is located at 633 10 St., Canmore, and currently open daily for dinner from 5 p.m. to 9:30 p.m. From May 12 to September 18, 2023, the restaurant will also be open for brunch and afternoon high tea service.