If you love Halloween, but you're not a costume kind of person then allow Sauvage's dinner event to pique your curiousity.
Chef and owner Tracy Little is known well for loving a theme, but above all else, she loves Halloween. This year, the chef is gearing up to outdo her previous, playfully frightening culinary experiences with her 2023 Halloween dinner that will draw inspiration from the dark horror-comedy The Menu.
(Rest assured, you will live to tell the tale.)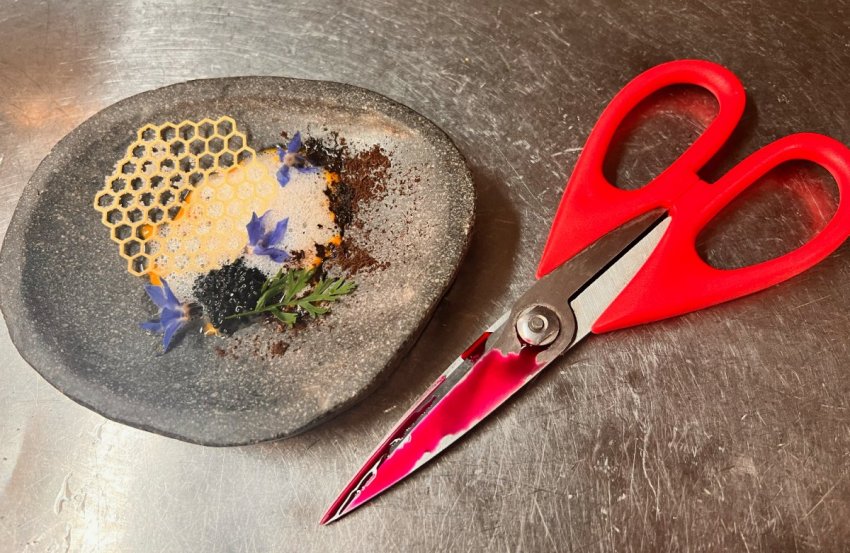 "I wanted to do this dinner because I find the film is the most carnal and divulgent take on the inner machine that is 'the restaurant'," she explains. "It is a parody of the intrusive thoughts that every 'broken' service industry person may have experienced. A bit on the gory side, of course, but it's hilarious too, and Halloween feels like the perfect day to pay homage to it."
Offering up a combination of creative courses inspired by Dominique Crenn's creations from the film and immersive theatre, as well as optional wine pairings, the Oct. 31 dinner at Sauvage promises to be one for the books. Due to fully immersive nature of the event, there are only 20 tickets available and just one seating at 6 p.m.
Seats for this Halloween dinner are $175 plus taxes and include welcome bubbles and a restaurant tour as guests are walked through "recreated scenes from the movie".
Sauvage is located at 633 10 St. in Canmore, AB.