Hamilton's Cake & Loaf Bakery has long been a destination for tasty, unique baked goods in Ontario. Its co-owners Nickey Miller and Josie Rudderham released their first Cake & Loaf cookbook in April 2022 and are back again this spring with Cake & Loaf Gatherings: Sweet and Savoury Recipes to Celebrate Every Occasion.
Currently available for pre-order, the book will be officially released on March 14, 2023 and boasts 80+ sweet and savoury recipes all of which organized by occasion (i.e. Easter, holidays, birthdays, et al.). One of the most curiosity-piquing recipes in the mix for the bakers' goat cheese brownies.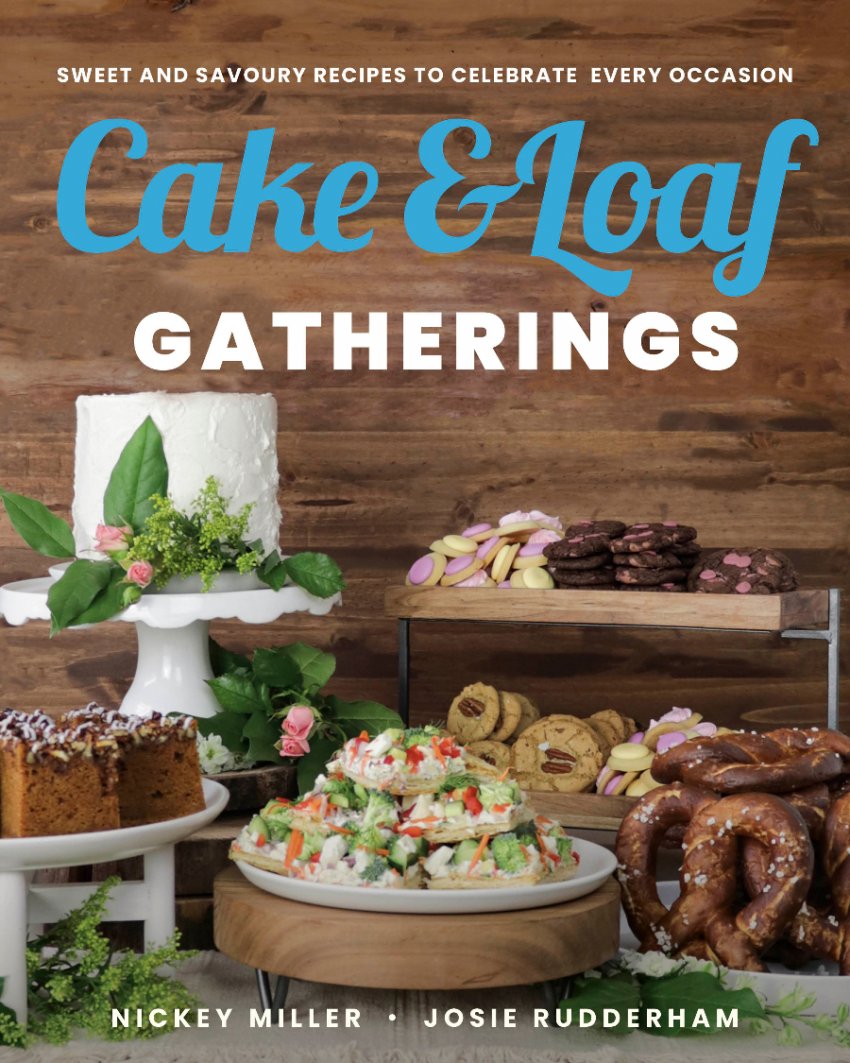 "These brownies may have you scratching your head, but trust us, they are worth every single crumb. The goat cheese brownie is an employee favourite, and for longtime customers it's something like 'if you know, you know'. It was a staple in our pastry case for a few years during our early days. The tart and slightly sour goat cheese plays well with the decadent chocolate and makes for a fudge-like brownie experience. We hope you enjoy this flavour journey, and we hope these brownies become a regular in your household," write Miller and Rudderham in the introduction to this recipe in their new cookbook.
To us, this sounds like the perfect lovechild of brownies and cheesecake. We are into it!
Here's the recipe to try them out for yourselves.
Brownie batter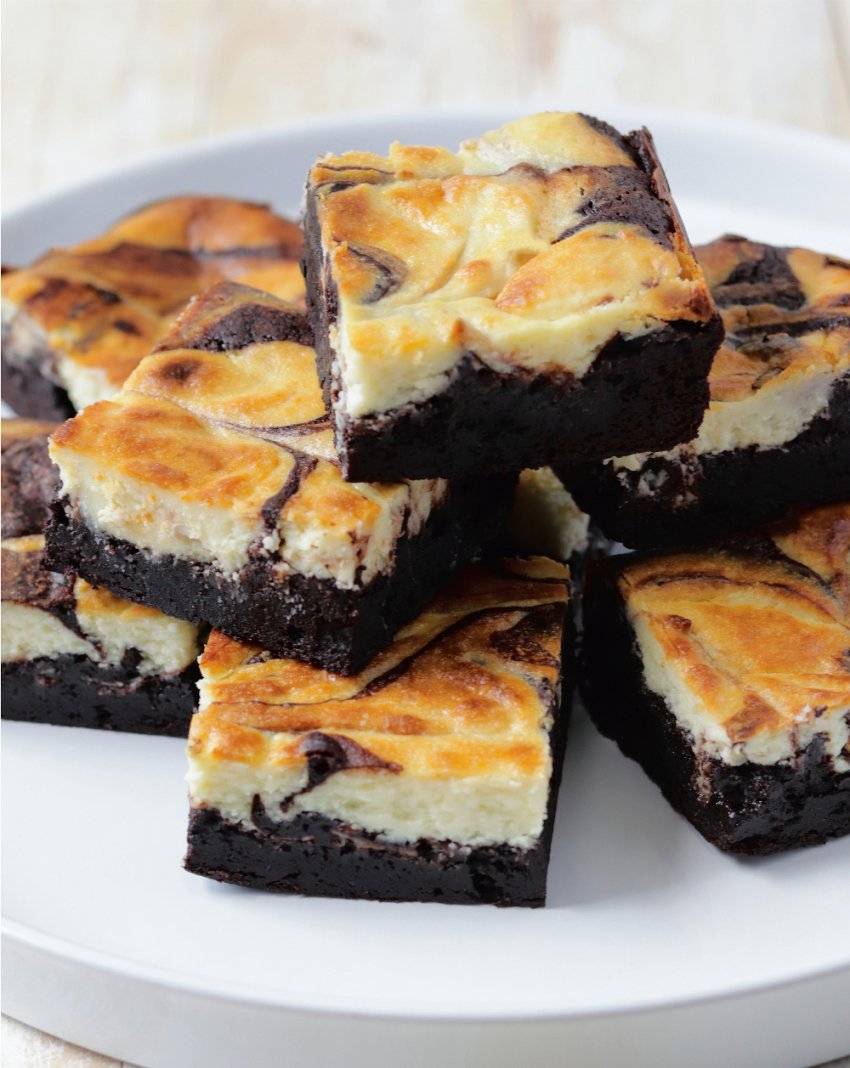 1/2 cup good quality cocoa powder, sifted
1 cup granulated sugar
1/2 tsp salt
1/2 cup unsalted butter, melted
1 large egg
1 1/2 tsp good quality vanilla extract
1/4 cup buttermilk
1/2 cup all-purpose flour, sifted
In a medium bowl, whisk together the cocoa, sugar, salt, and melted butter until the mixture is smooth and no oily film remains around the edges.
Whisk in the egg and vanilla, adding a little air, until the mixture is smooth and has lightened slightly in colour. Whisk in the buttermilk until the mixture is smooth.
Using a silicone spatula, stir in the flour and mix until no dry flour remains and the batter is smooth.
Set aside until you are ready to assemble.
Goat cheesecake filling
9 oz soft goat cheese
1/2 cup granulated sugar
1 large egg yolk
In the bowl or a stand mixer fitted with the paddle attachment, beat the goat cheese, sugar, and egg yolk on medium-high speed for 1 to 2 minutes until smooth. Scrape down the sides and bottom of the bowl.
Mix again on medium-high speed for 30 seconds. Do not overmix or the mixture will become too liquid.
Assembly and baking
Preheat the oven to 350°F (180°C). Line an 8-inch square cake pan with parchment paper.
Scoop the brownie batter into the prepared pan, alternating with smaller scoops of the cheesecake filling.
Using a butter knife, swirl the two batters together a little. You want to leave distinct areas of cheesecake and brownie batter. Tap the pan lightly on the counter to level out the batters.
Bake for 35 to 45 minutes, or until a toothpick inserted into the centre of the brownie comes out clean.
Allow the brownie to cool at room temperature for 1 to 2 hours and, once cooled, cover the pan and refrigerate overnight before cutting.
Cut the brownies using a warm chef's knife by dipping it into hot water and drying it on a clean kitchen towel. Wipe the knife between each cut to get nice clean cuts.
Bakers' tip
These brownies can be made ahead of time and stored in an airtight container in the refrigerator for up to 5 days. Remove them from the refrigerator at least 1 hour before serving and serve them at room temperature.
Yield:

One 8-inch square pan, nine 2½-inch square brownies

Prep Time:

15 minutes, plus cooling time

Cook Time: