After a successful debut cookbook in 2021 which tackled the balance of eating wholesome, yet interesting food at home while raising a baby, Ontario-based chef and author Christine Flynn will see her latest book released via Appetite by Random House on February 21, 2023.
A Generous Meal: Modern Recipes for Dinner is a gorgeous-looking cookbook full of recipes that promises to help home cooks prepare restaurant-quality dishes without too much work. Within, you'll find over 100 dish ideas that include slightly elevated takes on comfort classics (baked brie with a touch of white wine and hot honey, anyone?), and innovative ingredient combinations in recipes like her dark chocolate and molasses cookies that pique one's curiosity while remaining ever approachable.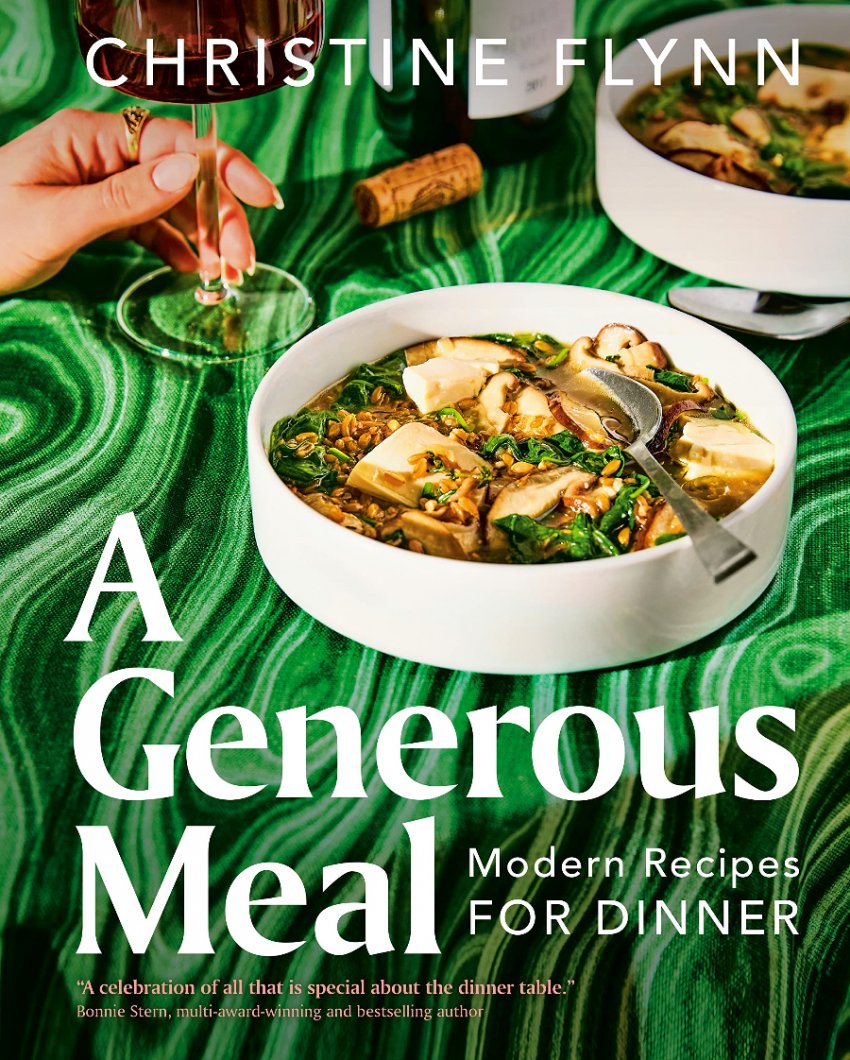 Christine Flynn's winter version of a panzanella is a great example of the latter sentiment, taking the idea of something familiar to most pleasantly outside of the box.
"This delicious winter panzanella has all the good stale bread energy you're used to in a panzanella but also slightly charred and caramelized pumpkin and squash, tons of sage, and nutty hazelnuts," says Flynn in the introduction this recipe in A Generous Meal. "A hit of red wine vinegar and a little hot honey carry this panzanella over the finish line.
Winter panzanella salad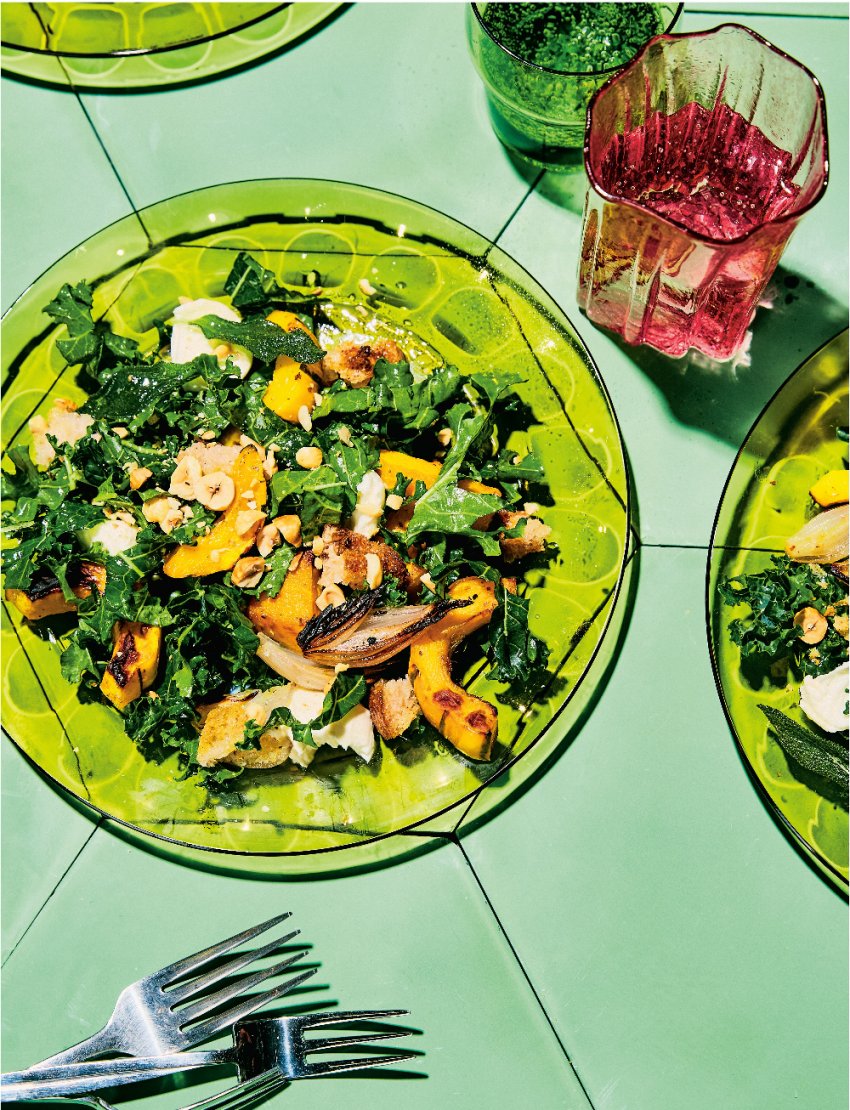 1 small sugar pumpkin, peeled, seeded, and cut into 2-inch chunks
1 Delicata squash, halved, seeded, and sliced 1 inch thick
2 or 3 shallots, halved
1/2 loaf of stale bread, torn into bite-sized chunks
1 bunch fresh sage, stems removed and discarded and leaves roughly chopped
2 tbsp extra-virgin olive oil
2 pinches salt, divided
1 pinch ground chilies
1 tbsp hot honey
1 bunch kale, washed and torn into bite-sized pieces
1 tbsp hazelnut oil, plus more for drizzling
1 tbsp red wine vinegar
8 oz bocconcini cheese
1/2 cup hazelnuts, toasted and roughly chopped
Preheat the oven to 475°F (240°C). Line a large rimmed baking sheet with parchment paper.
In a large bowl, place the pumpkin, squash, shallots, bread, sage, olive oil, a pinch of salt, and the chilies. Toss to combine.
Spread the mixture in an even layer on the prepared baking sheet. Roast for 15 to 20 minutes, until the bread is slightly toasted and the pumpkin is easily pierced with a fork. Remove from the oven and drizzle with the hot honey. Stir briefly and set aside to cool while you prepare the other ingredients.
In the same large bowl you used to combine the vegetables and bread, place the kale. Add the hazelnut oil, red wine vinegar, and a pinch of salt. Massage the ingredients until the kale is evenly coated.
Check to make sure the vegetable and bread mixture is not hot; it should be warm or room temperature before you add it or the kale will wilt. Add the roasted
vegetable and bread mixture and half of the cheese and hazelnuts to the kale. Toss to combine. Top the salad with the remaining cheese and hazelnuts and a drizzle of hazelnut oil.
This salad keeps relatively well. Store leftovers in an airtight container in the refrigerator for up to 4 days.
Yield:

Prep Time:

Cook Time: