As many pizza offerings there are across the country these days, some times it's nice to roll up one's sleeves and make some homemade pizza.
Deciding what your toppings are going to be can be a journey in and of itself, but a good homemade pizza always starts with a reliable pizza dough recipe. Chef Lisa Ahier's new cookbook Together at SoBo: More Stories and Recipes From Tofino's Beloved Restaurant offers up just that, thanks to her restaurant's in-house pizzaiolo.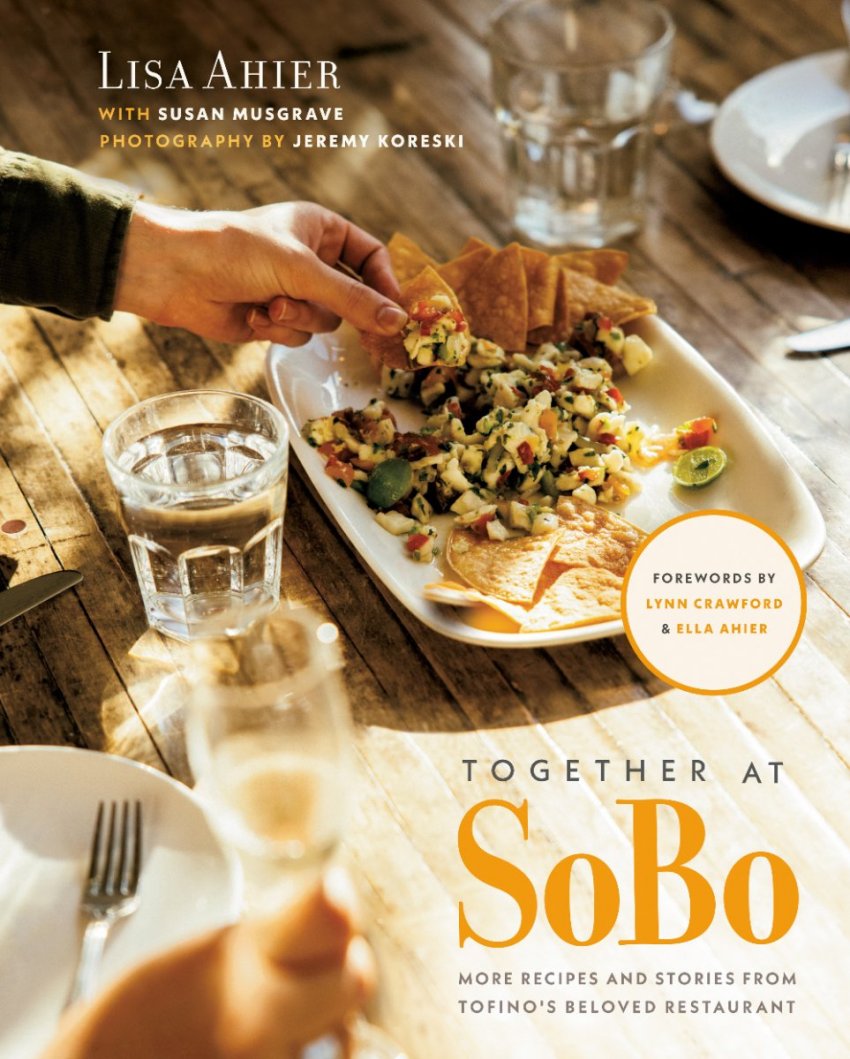 "At SoBo, our own Marco Procopio takes an almost spiritual approach to pizza, using an overnight fermentation process. He was born and raised in southern Italy's Calabria region, where he inherited his love of food—particularly pizza, which he then traveled the world for, spending hours, days and years in search of the perfect recipe...He could write a book about his technique, if he ever decides to hang up his surfboard," writes Ahier in the introduction to the SoBo pizza dough recipe in the new SoBo Restaurant cookbook.
Consider this dough a great base for any topping combination you might be craving, but if you need some further inspiration, Lisa Ahier has a wonderful recipe for mushroom, caramelized onion and goat cheese pizza too.
Tofino-style pizza dough
2 cups lukewarm water, (about 110°F, from the tap), plus extra as needed
1/2 tsp active dry yeast
1/4 cup good quality dark beer, chef Lisa Ahier likes Hoyne Brewing Co.'s Dark Matter
3 tbsp good quality olive oil
3 3/4 cups 00 flour
3 3/4 cups all-purpose flour, plus extra as needed
1 1/2 tbsp salt
First mix
In a stand mixer fitted with the dough hook attachment, combine the water, yeast, beer, oil and 00 flour and mix for 5 minutes on low speed or until well incorporated. If you don't have a stand mixer with a dough hook, you can mix the ingredients in a large bowl by hand: Use one hand to mix the dough until it forms a ball and all the dough has pulled away from the sides of the bowl. Transfer to a clean, dry work surface (marble or granite is fabulous) and knead, using the heels of your palm, for about 5 minutes, then stretch and flip. Repeat, until the dough can't be stretched any more. Cover and let rest for 10 minutes. (Never let your dough get a crust from the air.)
Second mix
Return the dough to the stand mixer or bowl and add the all-purpose flour and salt. Mix for 5 minutes on medium speed. If mixing by hand, it will take about 7 minutes. The dough should form a cohesive ball and pull away cleanly from the sides of the bowl. If it is too wet and sticking to the bowl, add more flour, 1 tsp at a time. If it is too dry and not all the flour is incorporated, add more lukewarm water, 1 tsp at a time, until you have a smooth, shiny dough.
Cover the bowl with plastic wrap or a plate and let rest for 20 minutes.
Resting and how to use
Divide the dough into four pieces. One at a time, cup each piece of dough in your hand and roll it around in a circle on a clean, dry work surface until you've formed a smooth, round ball. Place the dough balls in a large container, spaced about 4 inches apart, to allow them room to expand.
Seal the container tightly with its lid or plastic wrap and let the dough rest at room temperature for 1 hour. Then place in the fridge for at least 24 hours, and up to 72 hours. One hour before shaping and assembling the pizzas, remove the dough from the fridge and let it come to room temperature.
Yield:

Makes four 10-inch pizzas

Prep Time:

1 hour, plus at least 24 hours resting time