As summer continues to wind down, most of us are scrambling to make the most of remaining summer berries in our backyards and farmers' markets.
This lovely (and simple) berry-centric dessert recipe comes courtesy of food writer Twyla Campbell, co-author of the new Canadian cookbook Prairie. The book was co-written by Dan Clapson and will be released on Aug. 29, 2023 across North America and features well over 100 recipes celebrating the Canadian Prairies.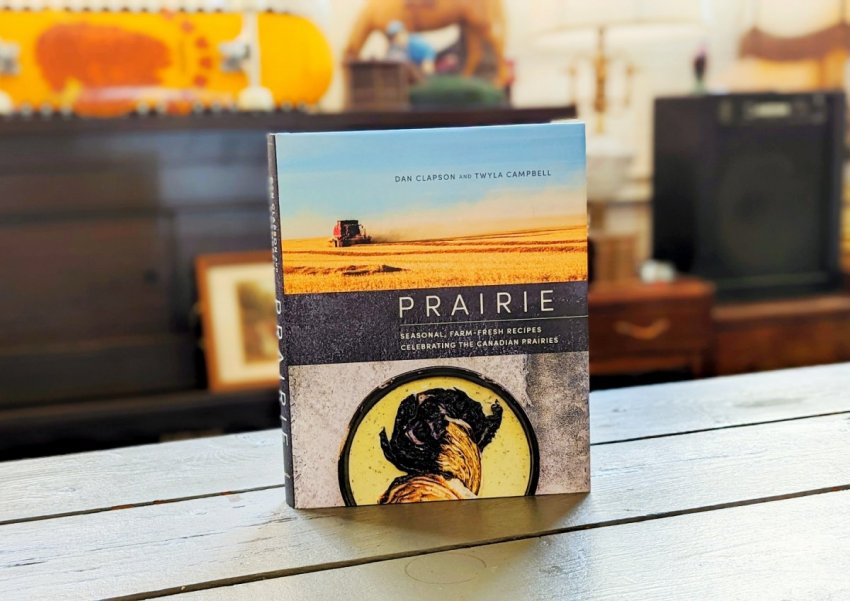 "The late chef Gail Hall was one of Edmonton's most outspoken supporters of seasonal eating and small-scale producers. This clafoutis recipe was one of the first dishes she taught people to make at her loft cooking school in downtown Edmonton, located on the same street as the farmers' market," writes Twyla Campbell in the introduction to this recipe in Prairie: Seasonal, Farm-Fresh Recipes Celebrating the Canadian Prairies.
She continues, "After picking up the fresh ingredients, Gail would take her students back to the loft to eat, cook, and laugh together for most of the day. Her clafoutis recipe was made with plums, but we're making this beautiful dessert with a different summer fruit, letting raspberries be the stars of the show. Gail would have been totally fine with that."
Raspberry clafoutis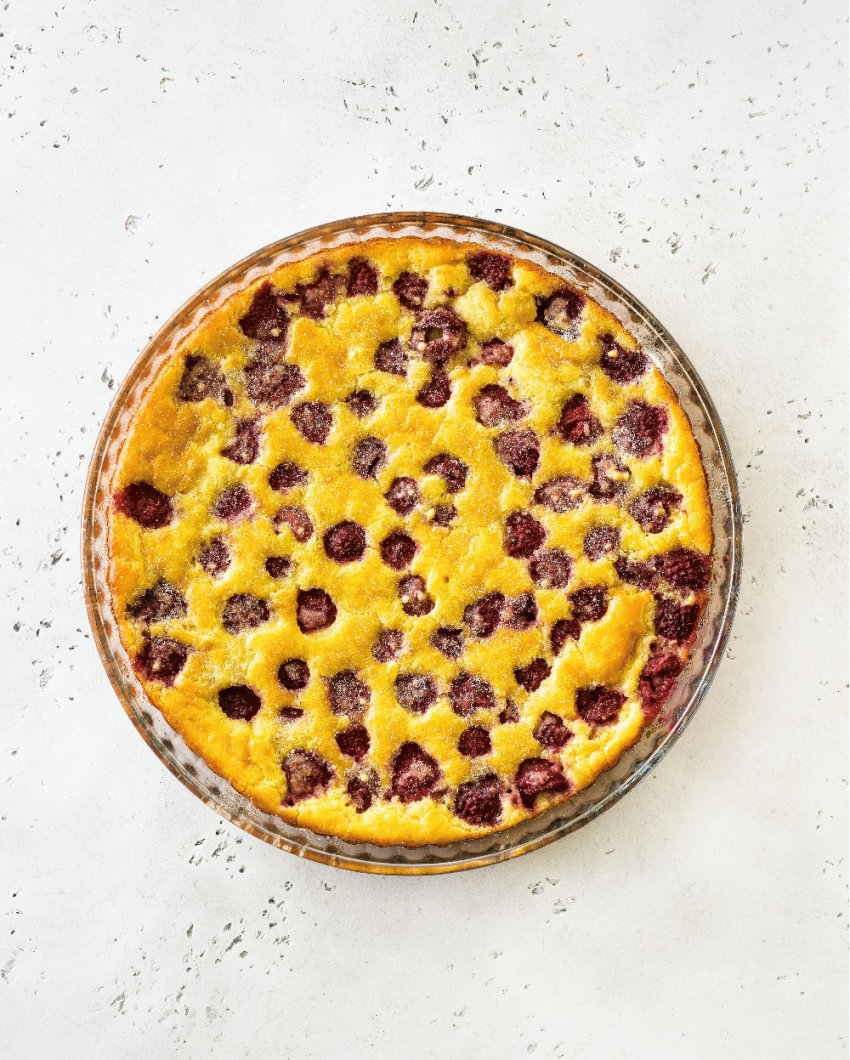 2 1/2 cups fresh raspberries
5 tbsp granulated sugar, divided
3/4 cup whole milk
3 large eggs
1 tbsp amaretto liqueur
2 tbsp melted butter
3/4 cup all-purpose flour
1/2 tsp baking powder
1/4 tsp salt
1 cup heavy cream
2 tbsp icing sugar
1/2 tsp pure vanilla extract
1/2 tsp cinnamon
Preheat the oven to 375°F and butter a 10-inch pie plate.
Distribute the raspberries in the prepared pie plate and sprinkle with 2 Tbsp of the sugar.
In a small bowl, beat together the milk, eggs, amaretto, and butter. Add the flour, another 2 Tbsp of sugar, baking powder, and salt and beat to a smooth batter. Pour over the raspberries and bake until golden brown and set in the middle, about 30 minutes. The batter will puff slightly.
While the batter is baking, prepare the whipped cream. If using a stand mixer or hand mixer, pour the cream into a large bowl, add the icing sugar and vanilla, and whisk on medium-high speed for about 4 minutes, until medium firm peaks are formed. If using an immersion blender, pour the cream, sugar, and vanilla into a 4-cup jar and blend for the same time, until medium peaks are formed. Cover the container with plastic wrap and place in the fridge until ready to use.
When the clafoutis has finished baking, remove it from the oven and sprinkle it with the cinnamon and the remaining 1 Tbsp sugar. Let cool for 15 minutes before cutting into wedges. Serve with the whipped cream.
Yield:

Prep Time:

Cook Time: