As we approach mid-August, it reminds us the opportunities for al fresco entertaining—well, in warm weather anyway—are dwindling for the year.
Most varieties of peas are plentiful at this point of the summer. While they taste delicious when eaten cool and crisp, straight out of the refrigerator, there are other ways to use 'em too.
We're taking chef Cory Vitiello's lead with this supremely easy recipe for a sweet pea guacamole from his cookbook Dad in the Kitchen. It's a perfectly summery dish that is sure to please.
"When I have guacamole, I don't want just a little bit—I want to go hard on the stuff," says Cory Vitiello in the introduction to this recipe in his cookbook. "I like the way the peas take what is traditionally a relatively heavy dish and lighten it up while imbuing it with this vibrant green colour. Besides, it makes you feel better when you consume shocking amounts knowing that half of it is peas."
Sweet pea and avocado guacamole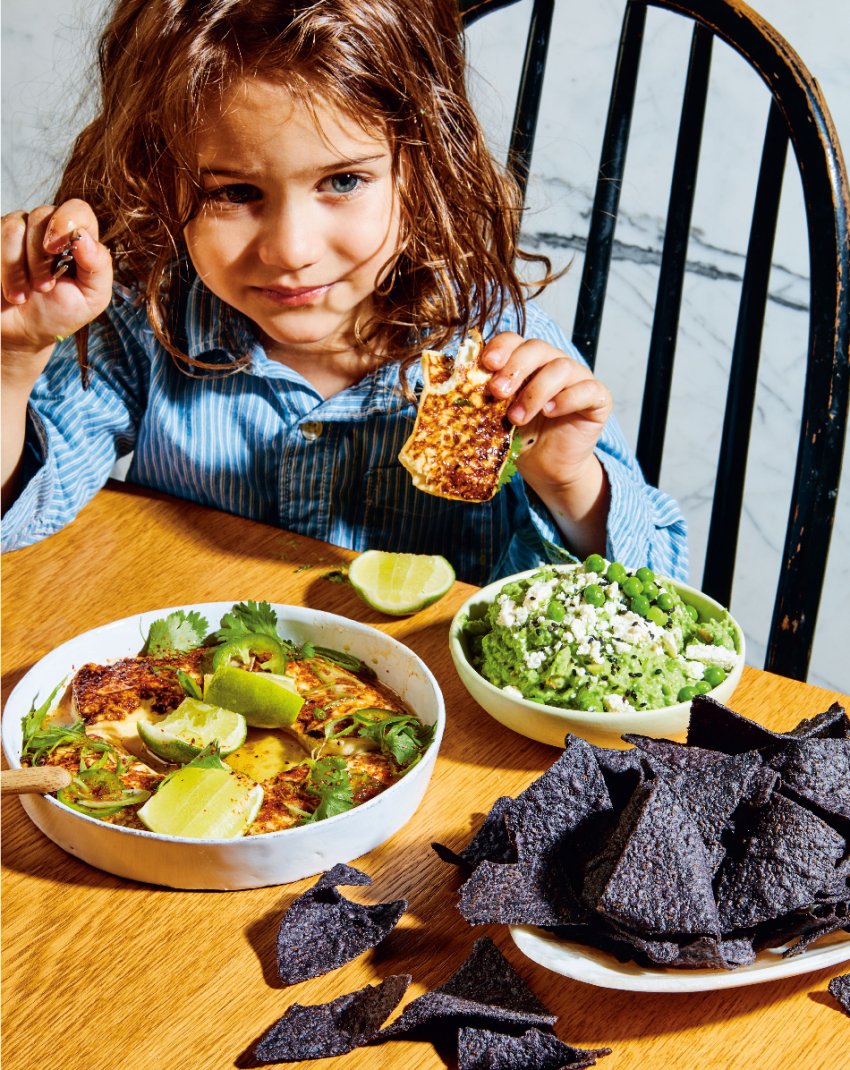 1 ripe avocado, crushed
1 cup blanched sweet peas, mashed
1 tbsp finely minced jalapeño pepper
1 garlic clove, finely grated
1 green onion, finely sliced
2 tbsp chopped cilantro
2 tsp kosher salt
2 tbsp fresh lime juice
1 tbsp olive oil
In a medium bowl, combine all the ingredients together and mash until chunky but cohesive.
Serve as a dip with chips or crisp vegetables.
Yield:

Prep Time: