Vanilla crepes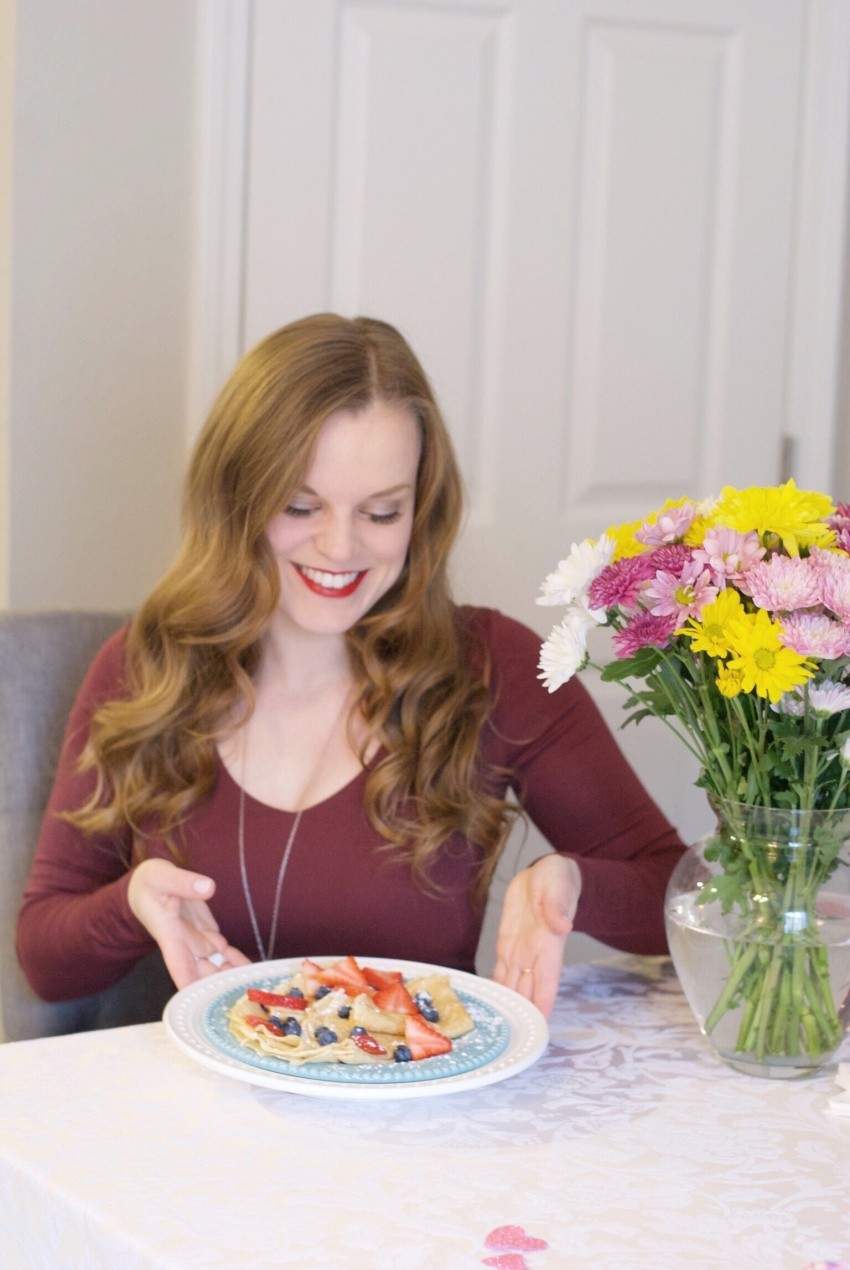 1 1/2 cups all-purpose flour
1 tbsp baking powder
3 tbsp cane sugar
2 large eggs
3/4 cup unsweetened almond milk
3/4 cup half and half cream
1 tsp pure vanilla extract
3/4 cup unsweetened almond milk, to add as needed
1 cup sliced strawberries
1 cup fresh blueberries
1/4 cup powdered icing sugar, for garnish
First, mix dry ingredients in a large bowl.
Whisk eggs, almond milk, half and half and vanilla in a separate large bowl and then stir dry mixture into wet mixture.
Add additional almond milk if needed, until batter has a fairly runny consistency.
To cook the crepes, use either 10" non-stick frying pan or crepe pan.
Spray lightly with non-stick cooking spray or a small spoonful of butter before adding batter.
Turn heat a little above low, and let the pan heat up fully before you start. Pour ¼ cup of batter in the pan and quickly swivel in a circular motion so the batter covers the entire base of pan and forms a thin layer. Cook for one minute on each side or until golden brown.
Repeat process until batter is used up.
Once crepes are cooked, top with fresh berries and a dusting of powdered icing sugar.
Crepes are a blank canvas, so try topping with things like sliced bananas and Nutella.
Watch: Twin Kennedy "Call It Love" official music video
Yield:

Prep Time:

Cook Time: