What started out as a joke on the popular sitcom series Parks and Recreation in 2010 has transformed into a full-fledged movement. Typically taking place the day before Valentine's Day, Galentine's Day is a day meant for women to get together to eat, laugh and just celebrate each other. These days, you can find plenty of brands taking part in the unofficial holiday by way of limited-edition products and, of course, the hashtag #GalentinesDay tends to trend on and around February 13.
Canadian-born country duo Twin Kennedy just threw their second annual Galentine's Day celebration with a few of their musician pals for the release of their new single "Call it Love" and the love behind this day that Amy Poehler started a decade ago, albeit accidentally.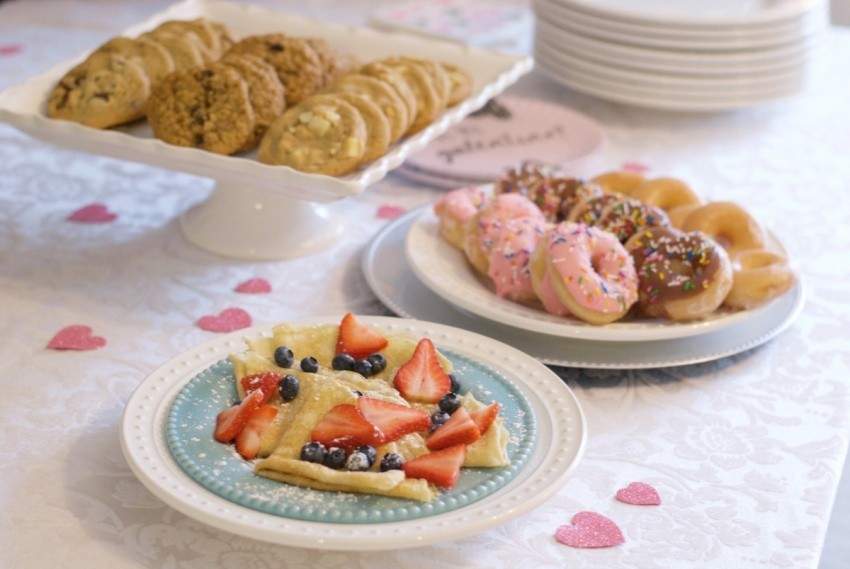 "As Miss Leslie Knope said on Parks and Recreation: 'Galentine's Day is only the best day of the year!' and we would have to agree," says Carli. "We're so lucky to be surrounded by a community of amazing, talented and supportive women in Nashville, and what better way to celebrate than with delicious food and drinks? This year, we served sweet and savoury crepes and cran-mango mimosas, as well as an assortment of Galentine's goodies, including donuts and cookies."
"We love sharing Valentine's Day with our partners, but for us, the month of February is also about celebrating friendship," explains Julie. "Some of our friends are married with kids, some are in relationships, and some are single, so Galentine's Day is a fun way to include all of our favourite gals and celebrate the love that we have for our friends."
Galentine's Day party planning insight from Twin Kennedy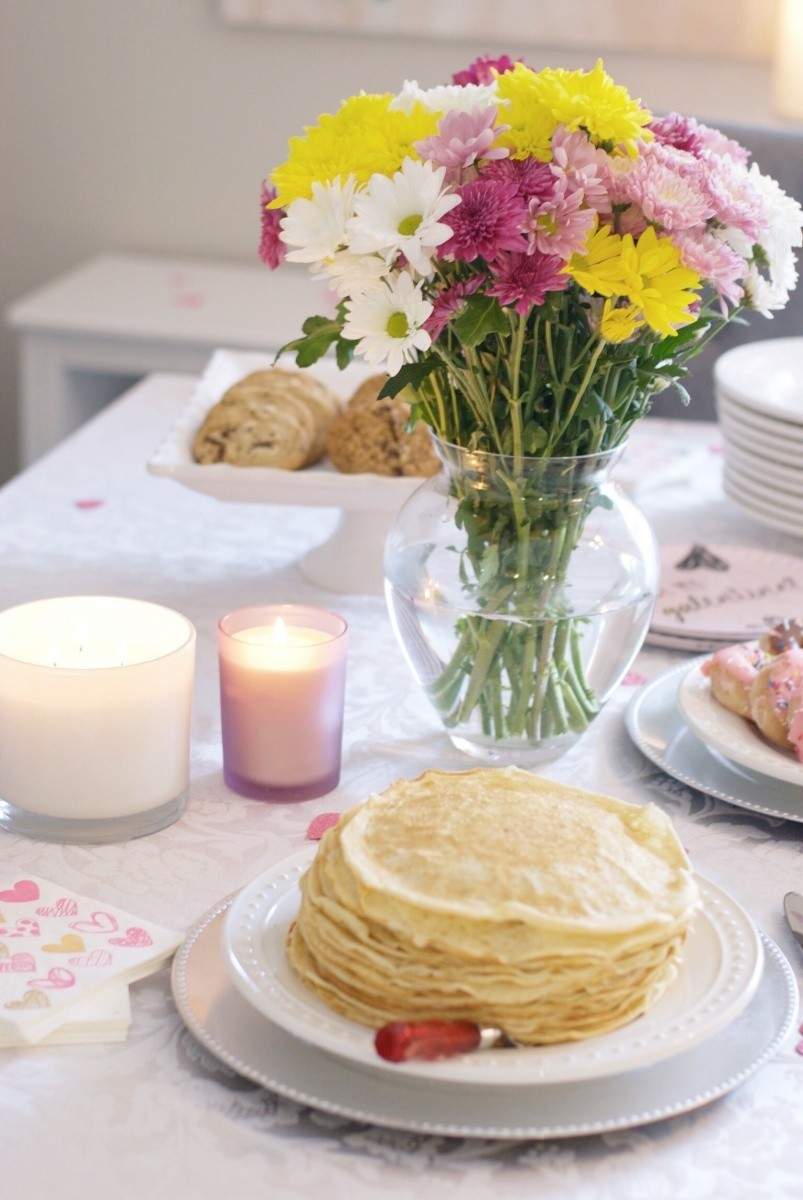 On managing dietary restrictions
Carli: We like to have lots of options when we host a brunch so there's something for everyone. When serving crepes for [a lot of people], an easy way to manage dietary restrictions is to keep all of the components separate. We had everyone build their own crepes with whatever toppings they preferred, be it fruit, whipped cream, eggs, bacon, maple syrup...
When friends want to help out
Julie: We usually just tell friends to bring their beautiful selves, but if they insist on bringing something, then we suggest a bottle of bubbly because the more mimosas, the merrier!
This time of year is more about just celebrating love or having a significant other
Carli: Valentine's Day is about more than just romantic love, it's about celebrating all kinds of love, including friendship. We like to use [this time of year] to remind everyone who we care about just how much they mean to us, be it with a card, a call, or homemade crepes on Galentine's Day!
On an easy and fun rom-com drinking game to play with friends
Julie: At our Galentine's Day brunch, we always have some classic rom-coms on repeat. Why not have a sip of mimosa everytime you see a smooch?
Watch: Twin Kennedy "Call It Love" official music video