Whether you like it or not, Valentine's Day is fast approaching. Restaurants around the country diligently and carefully craft special menus laden with love-inspired and romantic themes. We've searched from the Pacific to the Atlantic to find the best of the best and have compiled what we think are some of the most noteworthy Valentine's Day destinations in Canada.
These traditional and non-traditional dining locations are definitely worth checking out, whether you're celebrating romantic love, platonic friendship, or just want to take advantage of some really exquisite dining opportunities.
The Carleton (Halifax, N.S.)
The Nova Scotian landmark will be pairing a night of classic French Cabaret music with their Valentine's Day prix fixe menu. Chef Michael Dolente's three-course composition includes a raw albacore tuna with sesame miso emulsion, butter-poached lobster gnocchi, and chocolate ganache with salted caramel. Returning to rock the house yet again, Ariana Nasr is back at The Carleton to perform her perpetually pleaded-for Edith Piaf show.
Chartier (Beaumont, AB)
The rustic, Québec French classic, Chartier is here to save the day for all the procrastinators and poor planners, providing Valentine's Day-themed dinners from February 11 to 14. On the 11th, they will be hosting Entori Wines for a culinary tour through Italy in a long table format. Chef Steven Brochu has created a four-course dinner, paired with five beautiful Italian wines.
February 12 and 13 will be a Valentine's Day bread bar lineup, including a menu of artisanal chocolates ranging from picante almond to pomegranate white chocolate truffle.
Valentine's Day itself is filling up quickly but if you do manage to acquire a booking, you're in for a treat. Chef Steven has assembled a three-course menu full of savoury delights such as foie gras, roasted duck breast, and beef wellington, as well as three delectable desserts to choose from to finish off the night in style.
Cibo Trattoria (Vancouver, B.C.)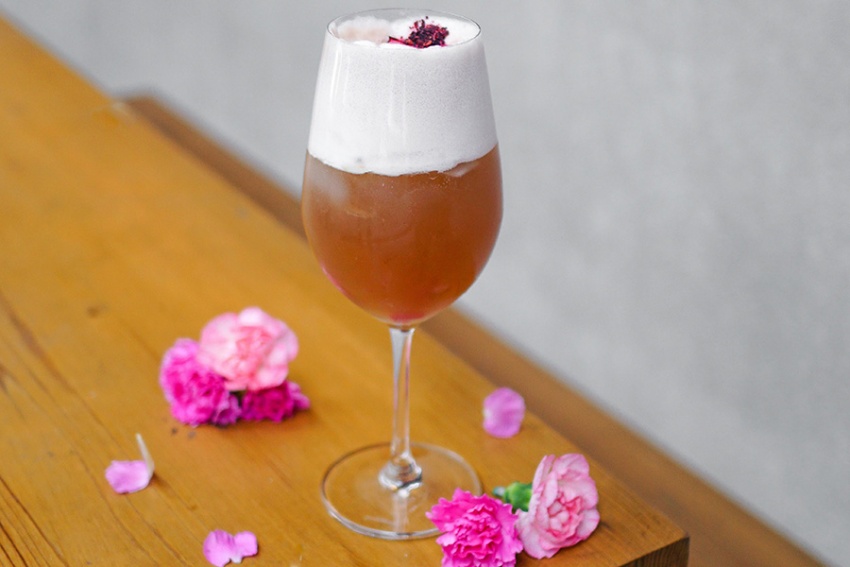 Executive chef Curtis Luk has assembled a four-course Italian-inspired menu featuring insalata di Barbabietola, tagliolini con scampi, and grilled rack of lamb with pistachio and rapini salsa verde. For dessert, Cibo has a decadent dolce torta di Crespelle on offer.
Later in the evening, UVA Wine & Cocktail bar manager, Wyeth Maiers, will be debuting a special Valentine's Day-inspired cocktail called Cupid's Embrace, a mix of rye, cassis, creme de violette, Lillet and prosecco, finished off with watermelon radish petals in a vibrant lover's libation.
Cilantro (Calgary, AB)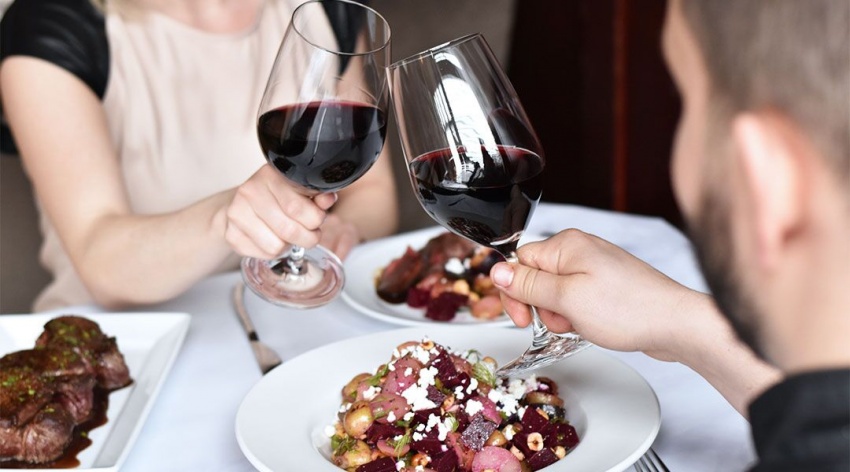 Serving satisfied Calgarians for more than 30 years, Cilantro offers a captivating dichotomy between past and present culinary trends. Chef Lance Monteiro and his team have crafted a special set-choice, five-course Valentine's Day menu that begins with a charcuterie platter for two and ends with a pistachio sponge cake with tequila macerated strawberry and vanilla gelato. Each guest will receive a complimentary glass of sparkling wine with dinner, which features a grilled Arctic char with lentils, king oyster mushroom, cipollini onions, lemon and dill compound butter.
Drake Devonshire (Toronto, ON)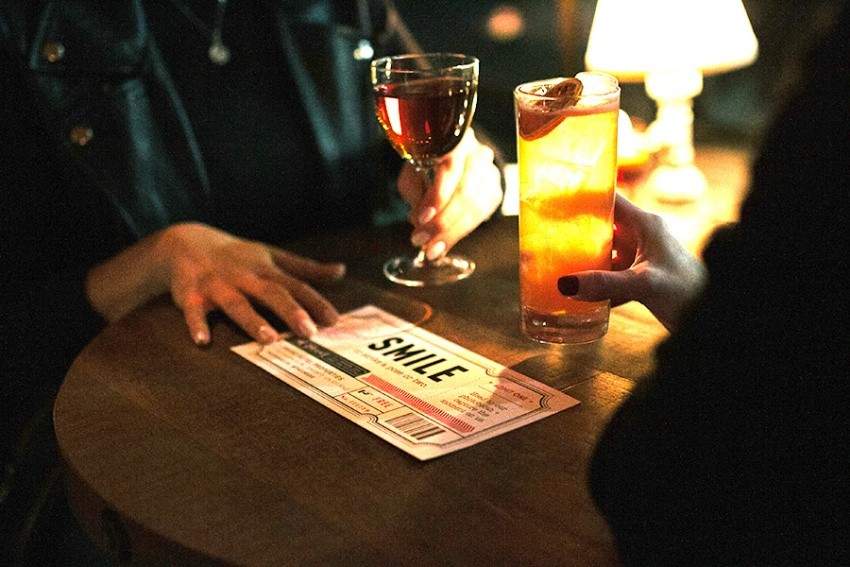 The iconic Drake Hotel has various Valentine's-themed specials sprinkled throughout their properties, but Drake Devonshire is where we want to be on February 14th. This destination escape includes the added bonus of nature, art, and mesmerizing lake views. Executive chef Alex Feswick has carefully crafted a three-course menu featuring a choice between beef tenderloin with gnocchi, spiced greens and gremolata or a squash carbonara with rigatoni, oyster mushrooms and parmesan.
Additionally, The Drake is launching a brand new Drink Well program at The Drake Hotel - a new take on bottle service, with delicious Drake communal cocktails served tableside. On top of all that, anyone who dines at any of the Drake properties on Valentine's Day will receive a free coupon to use their photo booth so you can ensure it will be an unforgettable night.
El Rey Mezcal Bar (Toronto, ON)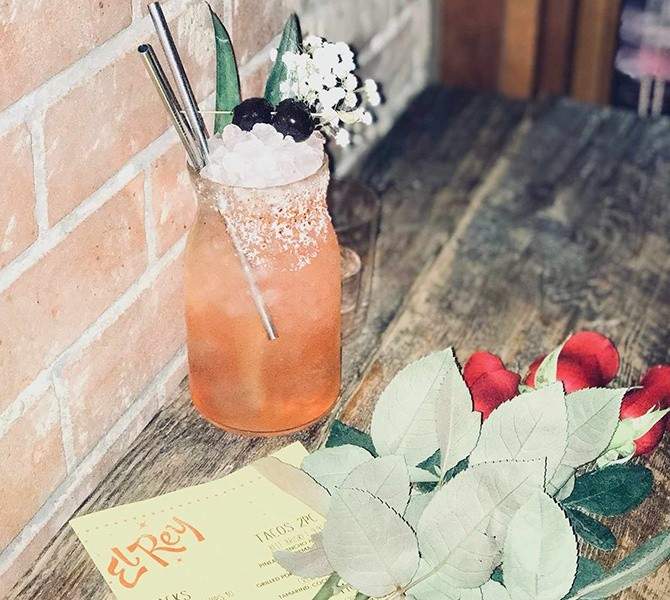 The cozy and casual El Rey will be doing a love and friendship theme in homage to El Día del Amor y la Amistad. This is the perfect outing for those who want to celebrate love of all kinds. The Mezcal bar is serving a fun large-format cocktail for two called It's Only Love, made with cava, gin, strawberry-infused cocchi rosa, grapefruit and a dash of absinthe.
Additionally, chef Rodrigo Aguilar has composed a sumptuous dessert to share.
Empire Provisions (Calgary, AB)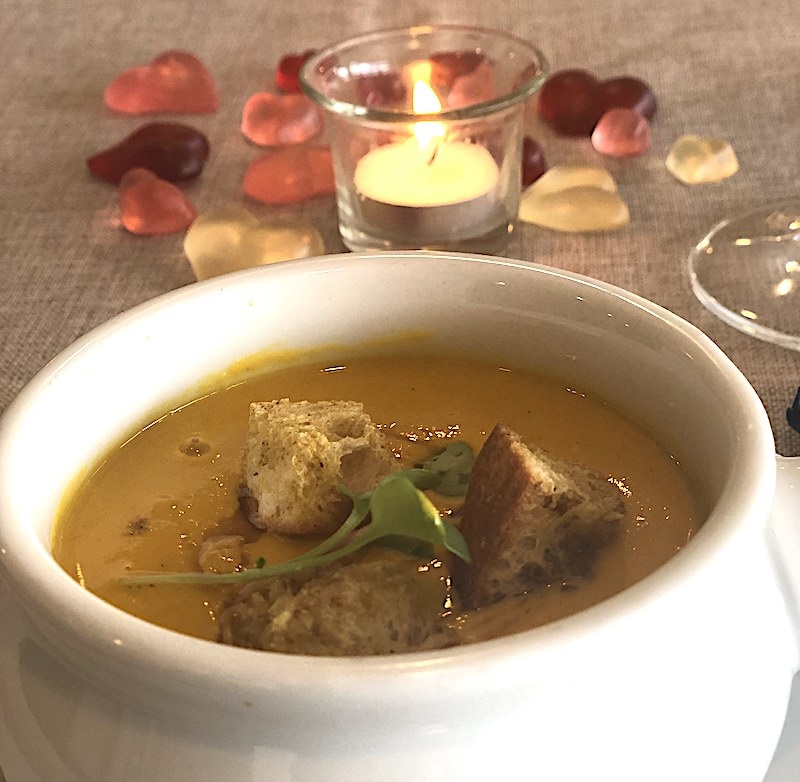 Empire's Valentine's Day Date in a Box is a fun and innovative way to celebrate the one you love without dealing with the usual Valentine's Day rush. The folks at Empire will have everything prepped when you arrive and all you have to do is add the finishing touches at home. Each box includes a four-course dinner for two with full cooking instructions and a personalized menu for each table.
The box features a heart beet salad in a sweet and sour vinaigrette, a hot and spicy winter squash, coriander and ginger soup, a spaghetti with polpette veneziane, and a chocolate cream panna cotta. Boxes go for $89.
Fable Diner (Vancouver, B.C.)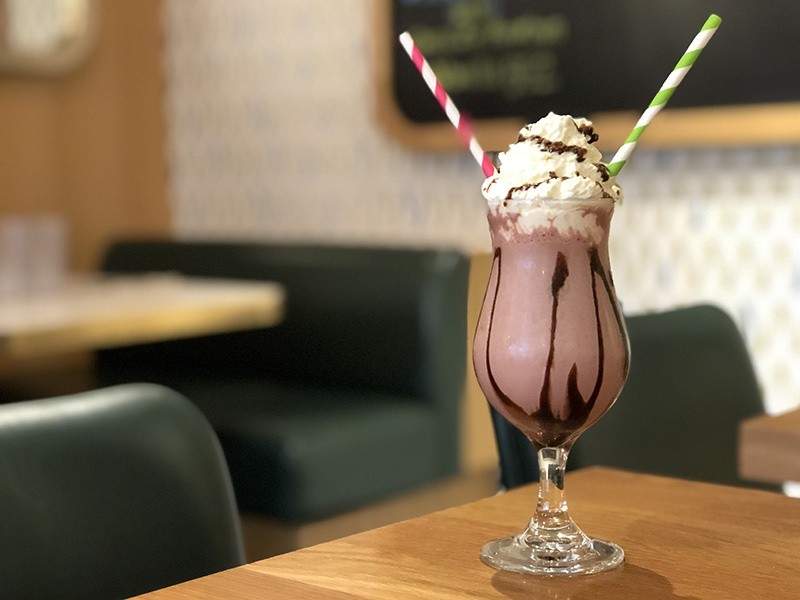 This charming modern Vancouver diner has concocted the perfect after-dinner treat for you and your loved one. Fable has formulated a pair of new famous fancy milkshakes called the Special Lovers' Milkshake and the Red Velvet Milkshake--available with or without alcohol.
Fable Restaurant is doing a Valentine's Day menu for two. You and your date will each get your own unique four-course meal highlighted by mushroom barley risotto or prawn agnolotti in the second course and ling cod with pearl onions and crispy octopus or elk with jus accompanied by pureed and roasted celeriac in the third course. For dessert, a poached apple crumble with burnt bread foam or a chocolate tart with miso anglaise.
Fusion Grill (Winnipeg, MB)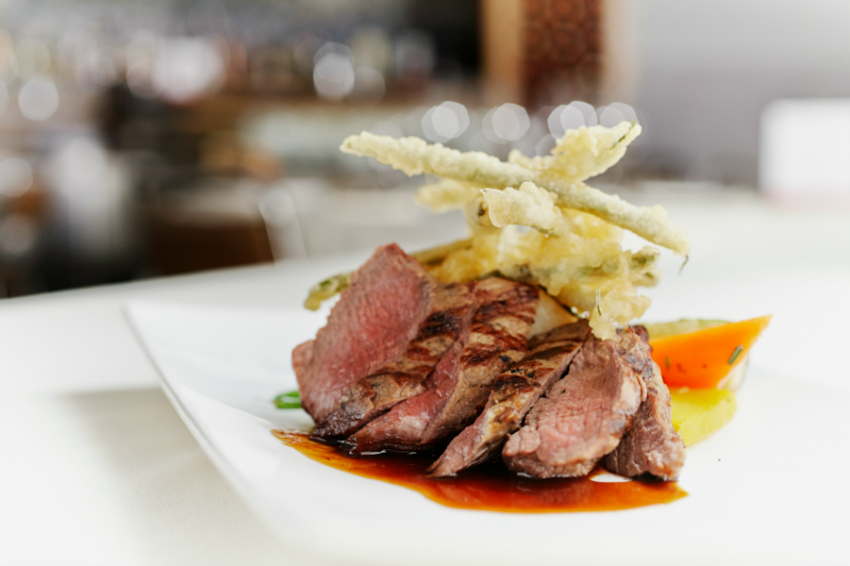 This Winnipeg institution has been around for years and still manages to wow us with their great service and unforgettable food. This Valentine's Day, Fusion has assembled an incredible three-course meal loaded with options that range from jambalaya with braised elk, northern pike and smoked housemade chicken chorizo to house-made ravioli with wine-braised shallots, mushrooms and parsnip. Finish the experience off with a vegan sorbet or a Saskatoon roulade. Despite the prestige of Fusion and its beautiful menu, the $38 per person pricetag is one of the lowest in our list!
Origo Club (Richmond, B.C.)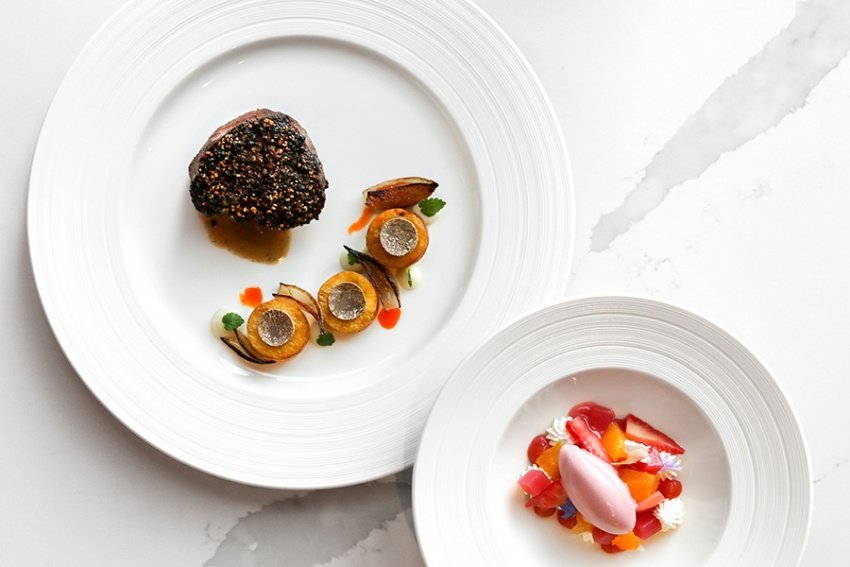 Origo Club isn't offering a fixed menu but they are adding a few special items to the menu for the occasion. For dinner, head chef David Pan has put together a tantalizing tenderloin pepper steak with parsnips and fennel. For dessert, Origo is offering a white peach, meringue, and blood orange sorbet. Additionally, each table will be treated to a special take-home box filled with handmade milk chocolate-passionfruit truffles made by pastry chef, Remi Ho.
Oxbow (Calgary, AB)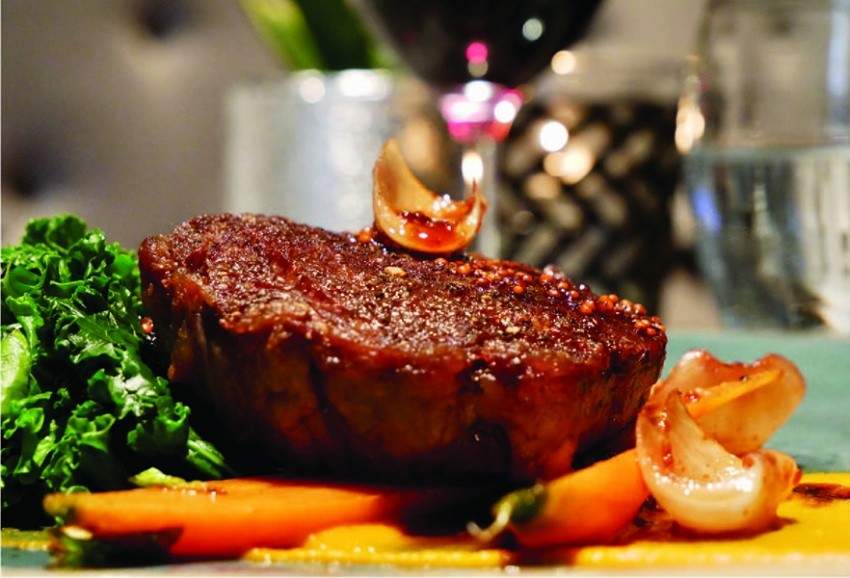 Situated in the heart of eclectic Kensington, Oxbow manages to blend fine-dining with a very intimate, yet relaxed atmosphere, perfect for a pressure-free Valentine's date night. The Hotel Arts eatery is delivering a delightful four-course set menu that starts off with a cauliflower veloute and a mushroom risotto, followed by a choice between a beef tenderloin and rib cap or a salmon with crab cake and Hollandaise.
Once you've finished indulging in their Earl Grey chocolate cake, you can stay the night with the Hotel Arts Eat and Sleep promotion, which knocks off $75 from the already great value menu. More of a downtown person? Hotel Arts are offering similar packages at Yellow Door Bistro and Raw Bar, who each are featuring their own special Valentine's menus.
Parcheggio (Toronto, ON)
Situated in the North York neighbourhood, Parcheggio will satisfy your salacious cravings with its four-course pasta-centric fixed menu. Executive chef Andrew Piccinin and his team have orchestrated a symphony of Italian classics like charred eggplant bruschetta, stamped corzetti pasta, Cornish hen marsala, and an assortment of sweets, including a fonduta for two with orange-scented chocolate ganache, berries, fruits, and biscotti.
Partake (Edmonton, AB)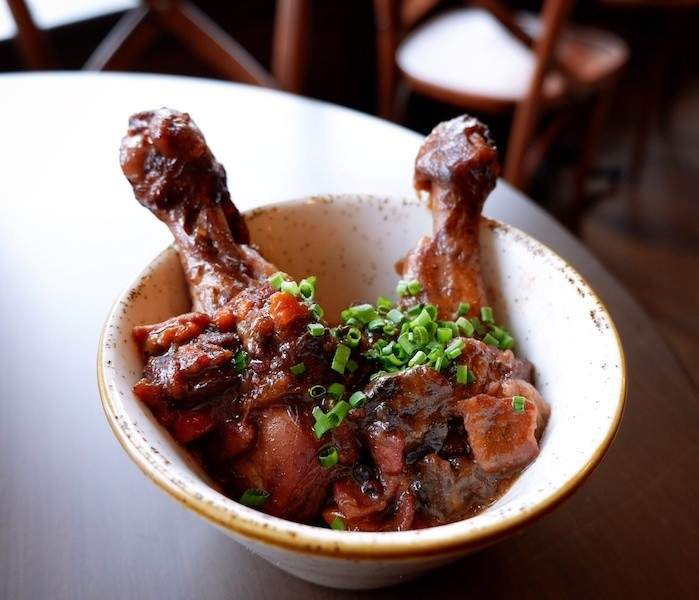 Edmonton's Partake combines hearty, rustic French cuisine with a comfortable and welcoming atmosphere. For Valentine's Day, they've put together a luxuriously seasonal three-course shared menu for two that includes a warm winter salad with maple butternut squash and Bulgarian feta, coq au vin (braised drumsticks) with red wine jus, smoked bacon and wild mushrooms, and an apple ginger compote with brie, caramel, and walnut garnish.
Pepino's Spaghetti House (Vancouver, B.C.)
Pepino's is one of Commercial Drive's newest restaurants currently creating a buzz on the West Coast. This quaint, old-school ode to the Bamboo Lounge is a great spot to take your partner (or goomah) this Valentine's. Chef Mark Perrier and the kitchen crew have created new seasonal dishes inspired by farm-fresh winter ingredients. The Vancouver eatery has also added new side dishes including fried potatoes cacio pepe and creamy cremini mushroom sauté. If you'd rather leave the decision-making to the pros, you can now opt for a dinner-for-two chef's menu, a fun way to enjoy a romantic dinner.
This Valentine's Day, diners can also enjoy fresh house-made beet and ricotta stuffed ravioli as well as a limited-edition dessert feature.
Primal (Saskatoon, SK)
Saskatoon's Primal is known for creating timeless Italian cuisine using fresh pasta, handmade from local heritage grains. This year they are doing a shared four-course Valentine's Day menu compiled of Italian favourites like rose pomodoro spaghetti, eggplant parmesan, and prime rib with olive oil crushed potatoes, beets, spinach, and horseradish. Sometimes the classics are classic for a reason. This is one of those times.
A few short blocks away, Primal's sister restaurant, The Hollows are doing a five-course meal highlighted by a raw course containing a scallop ceviche with wild rose vinegar and elk blood soy sauce as well as a luscious Manjari chocolate pâté with passionfruit and whipped cream.
Q at the Empress (Victoria, B.C.)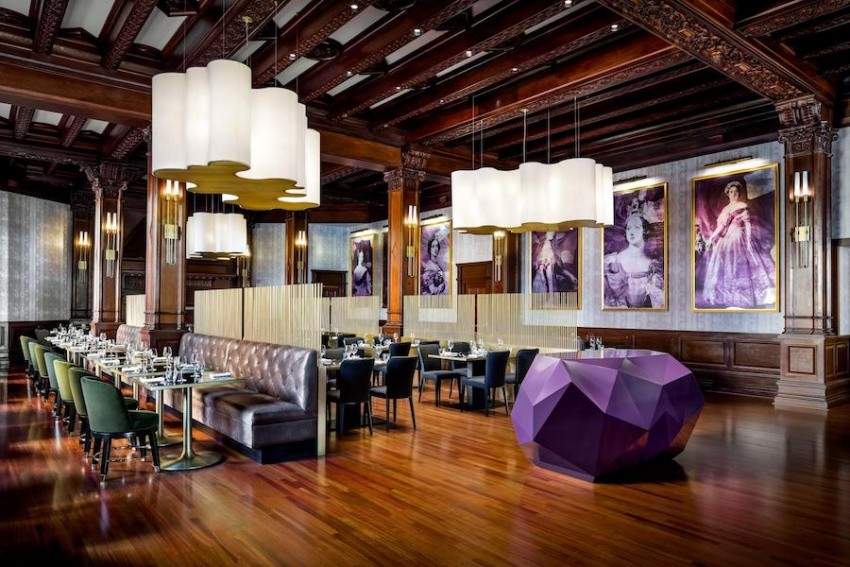 Celebrate in style at Victoria's regal Q at the Empress. Chef Ken Hookham has developed a decadent five-course meal which includes a savoury duck prosciutto with black trumpet mushrooms, a roasted sunchoke and haltwhistle cheese agnolotti, and a roasted beef tenderloin with Dungeness crab, smoked potato purée, cauliflower gratin, and a creamy béarnaise.
For dessert, a very special Q dessert cart will make its way tableside for an elegant and intimate conclusion to an unforgettable evening.
Rosalinda (Toronto, ON)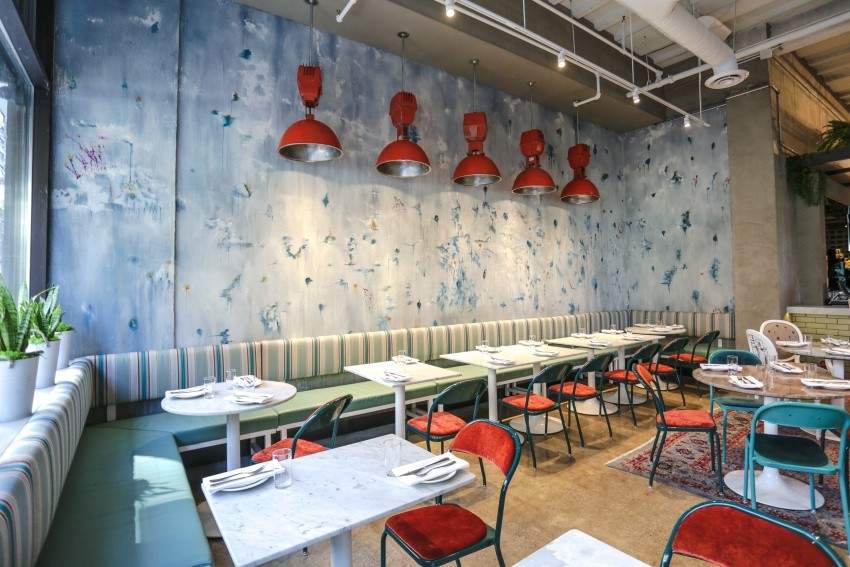 Toronto's popular vegan Mexican eatery, Rosalinda has prepared a four-course prix-fixe menu meant to appeal to health-conscious food lovers. The $35 special is a steal of a deal for an appetizer, two savoury mains, and dessert. On offer will be dishes like chayote ceviche with cactus pear, pickled carrots and avocado crema as well as beet and chorizo tamales with ancho-beet puree, pistachio, sunchokes and coconut.
Salz Bratwurst Co. (Edmonton, AB)
Get ahead of the game and celebrate Valentine's early. Salz' chef and co-owner Allan Suddaby has put together a three-course menu for Tuesday, February 12th, that features Alberta pork across all aspects of the menu, from appetizer to dessert.
The family-style affair will include a traditional Austrian farmer's plate, two classic sausage sandwiches, and Austrian pancakes crafted from buckwheat and fresh cheese, finished with a scoop of Saskatoon rhubarb jam.